Are you ready to kick-start your entrepreneurial journey? Starting a small business can be an exciting and rewarding venture, but figuring out where to begin can also be overwhelming. That's why we've compiled a list of small business ideas to help you start on the right track.
Whether you want to start a side hustle or build a full-time business, these ideas range from low-cost options to more substantial investments. From online businesses to brick-and-mortar stores, there's something for everyone on this list.
So, if you're ready to take the leap and become your boss, keep reading to discover some small business ideas that can help you achieve your entrepreneurial dreams.
What is an entrepreneurial journey?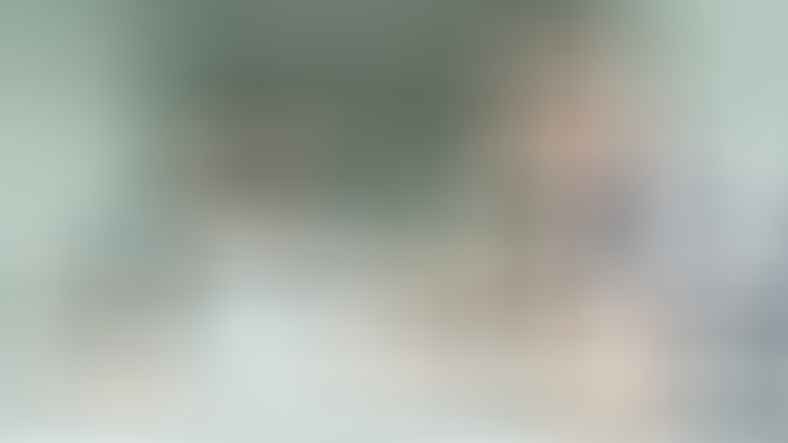 An entrepreneurial journey is an exciting and challenging process of starting and running your own business. It involves identifying a business opportunity, developing a product or service, establishing an online presence, reaching out to a target audience, and managing all aspects of your business operations.
This journey requires innovation, determination, and the ability to navigate through various obstacles along the way. It can be a rewarding and fulfilling experience for individuals who are passionate about their business idea and are willing to put in the effort to make it successful.
Throughout this journey, business owners must continuously adapt their business models, marketing strategies, and customer experience to stay competitive in a dynamic marketplace. Having a clear vision, a well-defined marketing plan and the necessary skills and knowledge is crucial to kick-start your entrepreneurial journey and turn your business idea into a thriving venture.
96% of people who are self-employed have no desire to go back to a 'regular job.
Benefits of taking the entrepreneurial path
The entrepreneurial path offers numerous benefits that can lead to financial growth, personal fulfillment, and independence. One of the most notable advantages is the potential for substantial financial growth. Instead of relying on a fixed salary, entrepreneurs can create multiple income streams and build wealth over time.
Entrepreneurship also provides a sense of personal fulfillment. Pursuing a business idea that aligns with your passions and interests can bring satisfaction and purpose. Being able to work on something meaningful and impactful can greatly enhance your overall happiness and well-being.
Read: 10 Trending Small Business Ideas That Will Stick Even With AI
Another enticing benefit of entrepreneurship is the independence it affords. As your boss, you have the freedom to make decisions and determine the direction of your business. This level of control can be incredibly empowering and allows you to shape your work-life balance according to your needs and preferences.
Furthermore, entrepreneurship offers flexibility. You can set your schedule and work from anywhere, allowing better work-life integration. This flexibility is especially attractive for those who seek a healthier work-life balance or have personal commitments.
Lastly, entrepreneurship provides the opportunity to impact the market positively. By introducing innovative products or services, entrepreneurs can contribute to the growth and development of industries. This ability to solve problems and create value can be deeply rewarding and fulfilling.
In 2021, the rate of new entrepreneurs in the U.S. was 0.36 percent or 360 individuals per 100,000 adults.
In conclusion, taking the entrepreneurial path can lead to financial growth, personal fulfillment, independence, flexibility, and the opportunity to make a positive impact. It offers a unique and rewarding journey allowing individuals to shape their destinies and create meaningful careers.
Identifying Your Target Audience
Before diving into any business venture, it is crucial first to identify your target audience. Understanding your potential customers will help you tailor your products or services to meet their specific needs and preferences. By conducting market research and analyzing demographic information, you can gain valuable insights into your target audience's behaviors, interests, and purchasing habits. This will enable you to develop effective marketing strategies and create a customer-centric approach to your business operations.
Whether you are selling apparel, offering consulting services, or launching a tech startup, identifying your target audience is a fundamental step in ensuring the success and profitability of your business.
Who is your ideal customer?
Your ideal customer is the target audience that your business aims to serve. Understanding your ideal customer and their needs is crucial for effectively targeting your marketing efforts and developing products or services that cater to their specific preferences.
Demographics, behaviors, and needs are key to defining your ideal customer. Demographics include age, gender, and location. For example, if you run a pet-sitting business, your ideal customer might be pet owners in a specific geographic area.
Behaviors and interests also shape your ideal customer. Consider what motivates them to seek out products or services like yours. Are they tech-savvy and prefer online shopping or do they prefer in-person interactions? Do they have specific hobbies or interests that align with your business offerings?
Understanding your ideal customer allows you to tailor your marketing strategy appropriately. By identifying the channels and platforms where your target audience spends their time, you can effectively reach them to generate leads and promote your products or services. Developing a customer-centric approach also ensures that your offerings meet their specific needs and preferences, increasing customer satisfaction and loyalty.
By knowing your ideal customer, you can create a personalized marketing plan, build a loyal customer base, and maximize the success of your business.
How do you reach your target audience?
To reach your target audience and connect with potential customers effectively, it is crucial to employ various strategies and tactics tailored to your business. One of the most powerful ways is through social media marketing. With a wide range of platforms, such as Facebook, Instagram, and Twitter, you can leverage these channels to engage with your target audience, share valuable content, and build brand visibility.
Building an email list is another effective way to reach your target audience. By offering incentives such as exclusive content or discounts, you can encourage visitors to subscribe to your newsletter. This lets you stay in direct contact with potential customers, sending them updates and promotions and nurturing a relationship over time.
Influencer marketing is another strategy to consider. Identify influencers in your industry or niche with a loyal audience matching your target customers. Collaborating with them through sponsored posts or partnerships can help you reach a wider audience and leverage their credibility and trust to promote your products or services.
Remember, reaching your target audience is not a one-size-fits-all approach. It requires a mix of strategies and tactics that align with your specific business and its goals. By understanding your target audience's behaviors and preferences and leveraging the right channels and platforms, you can effectively connect with potential customers and drive meaningful engagement.
What makes your product or service appealing to them?
What makes your product or service appealing to your target audience? Several factors contribute to the appeal of your offerings. First, your unique approach or specialized knowledge can solve their problems or fulfill their needs in a way others can't. By showcasing your expertise, you establish yourself as a trusted source and create a sense of credibility.
Additionally, your product or service may have specific features or benefits that set it apart from competitors. Whether it's faster delivery, better quality, or more personalized options, these unique qualities can appeal to your target customers.
To further illustrate your offerings' value and effectiveness, sharing real-life examples or success stories is beneficial. These stories provide concrete evidence of how your product or service has positively impacted others, inspiring trust and confidence in potential customers.
By highlighting your unique approach, specialized knowledge, features, benefits, and real-life examples, you can effectively communicate the appeal of your product or service to your target audience and differentiate yourself from competitors, making it more likely for them to choose you.
Evaluating Some Business Ideas
When embarking on your entrepreneurial journey, evaluating potential business ideas thoroughly is essential. This process involves analyzing various factors to determine the feasibility and profitability of each idea. One crucial aspect to consider is the target audience and the type of business they would be interested in. Understanding the needs and preferences of your potential customers will help you identify business ideas that align with their demands.
Furthermore, researching market trends and conducting a thorough competition analysis will help you identify a unique and viable business opportunity. It's important to assess the potential customer base and whether there is a market demand for your product or service. Additionally, evaluating your skills and expertise is crucial. Consider your strengths, interests, and experience to find a business idea that aligns with your abilities and passions.
Read: Uncovering the Hidden Gems: Ten Small Business Ideas in the Philippines
Lastly, it's crucial to evaluate the financial aspects of each business idea, including costs, potential profits, and sources of income. By carefully evaluating business ideas, you can ensure that you choose a path that has the potential for success and profitability.
Is the idea feasible and profitable?
1. Dropshipping Business Owner: Dropshipping is a popular business model offering a wide range of product choices without needing inventory management or physical store space. You can easily target a global audience and set up an online presence with a dropshipping business. Profitability can be achieved by sourcing wholesale and selling products at a higher retail price. The potential customer base is vast, as online shoppers are continuously increasing. Income streams come from the difference between wholesale and retail prices, with the potential for upselling and cross-selling.
2. Print on Demand Business Owner: Print on Demand allows creating of unique customized products like t-shirts, mugs, and phone cases. This business idea appeals to many as it requires minimal upfront investment and offers many creative options. Potential customers include individuals, businesses, and organizations looking for personalized merchandise. Profitability lies in setting competitive prices while managing production and shipping costs. Additional income can come from creating complementary digital products like designs, templates, or illustrations.
3. Create Digital Products: Creating digital products such as e-books, online courses, or software can be a highly profitable business idea. With expertise in a particular field, you can target a specific audience seeking knowledge or solutions. The income stream for this idea largely comes from selling these products online. However, it requires investing time in content creation, marketing, and maintaining an online presence.
4. Affiliate Marketer: Affiliate marketing involves promoting products or services and earning a commission for each sale made through your referral. This business idea allows for flexibility and can be highly profitable with the right marketing strategy. Potential clients include individuals or businesses operating in various industries. Income streams come from successful referrals and building a loyal audience to generate recurring sales.
5. SEO Consultant: Search Engine Optimization (SEO) is crucial for businesses looking to improve their online presence and increase website traffic. As an SEO consultant, you can provide valuable services to clients who want to boost their search engine rankings. This business idea can be profitable by offering consultancy services, monthly packages, or creating SEO-optimized content. Target clients are small businesses and online entrepreneurs seeking to enhance their visibility and drive organic traffic to their websites.
Starting a small business can be an exciting and rewarding journey. If you're looking for inspiration, here are some small business ideas that you can consider to kick-start your entrepreneurial journey:
6. Personalized gift shop: With the trend of personalized gifts on the rise, starting a personalized gift shop can be a lucrative business. You can offer customized items such as mugs, t-shirts, and accessories, allowing customers to create unique and meaningful gifts for their loved ones.
7. Online tutoring: As the demand for online education continues to grow, starting an online tutoring business can be a great opportunity. You can offer tutoring services in various subjects or specialize in a specific area, such as math or language learning.
8. Home organizing services: Many people struggle with clutter and disorganization in their homes. By offering home organizing services, you can help clients declutter their spaces, create organizational systems, and improve their overall living environment.
9. Digital marketing agency: With businesses increasingly relying on digital marketing to reach their target audience, starting a digital marketing agency can be profitable. You can offer services such as social media management, search engine optimization, and content creation to help businesses improve their online presence.
10. Event planning: If you know how to organize and coordinate events, starting an event planning business can be a great fit. You can help clients plan and execute various events, such as weddings, corporate conferences, and parties, ensuring that every detail is taken care of.
11. Mobile app development: With the growing popularity of smartphones, there is a high demand for mobile app development. Starting a mobile app development business can be a lucrative opportunity if you have programming skills. You can create customized apps for businesses or develop your own app to solve a specific problem.
More than five billion people use smartphones worldwide. Consider app development as a viable business idea. If you have a great idea for an app, you can join forces with an experienced developer to build it. That said, before investing time and money into your app, research the market and user demand for it.
12. Eco-friendly products: With the increased focus on sustainability and environmental consciousness, starting a business offering eco-friendly products can be a great way to positively impact. You can sell items such as reusable bags, eco-friendly cleaning products, or sustainable fashion.
What are some potential business ideas to consider?
Blogging is a potential business idea that allows individuals to build an online presence and monetize their content through sponsored posts, advertising, and affiliate marketing. With the right niche and quality content, bloggers can attract a wide range of readers and potential customers.
Web design is another profitable business idea, as businesses constantly seek to establish an online presence. Offering professional web design services can help entrepreneurs create visually appealing and user-friendly websites that can attract and engage their target audience.
eCommerce retailing is a thriving market, especially with the increasing number of online shoppers. Entrepreneurs can consider starting an online store selling products that cater to a specific niche. A successful eCommerce business can generate substantial income streams by utilizing effective marketing strategies and providing excellent customer experiences.
SEO consulting is a great business opportunity for individuals with expertise in search engine optimization. Small businesses and online entrepreneurs always look for ways to improve their visibility in search engines. By offering tailored advice, implementing effective SEO strategies, and optimizing websites, SEO consultants can help clients achieve higher rankings, increased organic traffic, and, ultimately, more customers.
In addition to these ideas, potential business ideas to consider include app development, podcasting, YouTube channels, producing audiobooks, virtual assistant services, and social media management. These business models offer different income streams and cater to many potential customers. Aspiring entrepreneurs can kick-start their entrepreneurial journey with these profitable business ideas by carefully considering the target audience and market demand.
How do you test a business idea before investing money in it?
Testing a business idea before investing money in it is crucial for ensuring its chances of success. Market research and validation enable entrepreneurs to gather valuable insights and make informed decisions.
Conducting buyer persona interviews is one effective way to test a business idea. These interviews involve reaching out to individuals who fit the target customer profile and asking them specific questions about their needs, preferences, and pain points. By doing so, entrepreneurs can gather valuable feedback and determine if there is a market demand for their product or service.
Building a landing page can also be a great tool for testing a business idea. This involves creating a simple webpage showcasing the product or service and collecting interested individuals' email addresses or other contact information. By driving traffic to the landing page and measuring the number of sign-ups, entrepreneurs can gauge the level of interest and validate the business idea.
Entrepreneurs can utilize social media and paid search advertising to promote the landing page and generate traffic. Social media platforms allow for targeted marketing to reach potential customers who fit the target audience. Paid search advertising, such as Google AdWords, can also drive relevant traffic to the landing page.
Entrepreneurs can test their business ideas before making substantial investments by leveraging market research, conducting buyer persona interviews, building a landing page, and promoting it through social media and paid search. This process allows for validation and adjustments, increasing the chances of success in the competitive business world.
Developing a Perfect Business Plan
A well-thought-out and comprehensive business plan is a crucial step in the entrepreneurial journey. It serves as a roadmap for success, detailing a business's ambitions, strategies, and operations. A business plan helps entrepreneurs understand their target audience, define the type of business they want to pursue, and identify the potential customer base. It allows entrepreneurs to assess the market potential and competition, enabling them to make informed decisions.
Additionally, a business plan aids in securing funding, attracting investors, and obtaining a business loan. It also acts as a guide for the day-to-day business operations and helps entrepreneurs stay focused on their goals. A well-crafted business plan ensures that entrepreneurs have a clear vision and direction for their venture, increasing their chances of building a successful and profitable business.
What should be included in a business plan?
A well-crafted business plan is essential for any aspiring entrepreneur. It serves as a roadmap that outlines the key components necessary to launch and grow a successful business. The following elements should be included in a comprehensive business plan:
Executive Summary: This is a concise overview of the entire business plan, providing a snapshot of the company, its products or services, target customers, and anticipated growth.
Mission Statement: This statement articulates the purpose and values of the business, reflecting its long-term goals and vision. It helps to align the company's actions with its core principles.
Market Analysis: This section analyzes the target market and its opportunities and challenges. It includes an assessment of the industry, competitors, potential customers, and market trends.
Financial Projections: This component focuses on the financial aspects of the business. It includes projected revenue, expenses, and profit over a defined period. It may also address funding needs and potential sources of financing.
Company Overview: Here, the business structure, ownership, and legal considerations are outlined. It provides insights into the company's history, key personnel, and organizational structure.
A well-executed business plan combines these key components, presenting a comprehensive view of the business and its potential for success. Entrepreneurs can use it as a tool to secure funding, make informed decisions, and navigate the challenges of launching and growing a business.
How does a business plan help assess the feasibility of the venture?
A business plan plays a vital role in assessing the feasibility of a venture by providing a comprehensive analysis of key aspects of the business. One of the main components of a business plan is market analysis, which involves researching and understanding the target market, identifying potential customers, and evaluating the demand for the product or service. This analysis enables entrepreneurs to gauge the market's receptiveness to their idea and determine if there is a viable customer base.
Financial projections are another important aspect of a business plan. By forecasting the revenue, expenses, and profit over a defined period, entrepreneurs can assess the financial feasibility of their venture. This allows them to evaluate whether the business has the potential to generate enough income to cover expenses and achieve profitability.
Competitor analysis is also an essential part of a business plan. By studying similar businesses in the industry, entrepreneurs can identify potential challenges, understand their market position, and develop strategies to set themselves apart from the competition. This analysis helps entrepreneurs assess the feasibility of their venture by understanding the competitive landscape and identifying growth opportunities.
Overall, a well-developed business plan helps entrepreneurs evaluate the viability of their business idea by providing a comprehensive assessment of the market, financial projections, and competitor analysis. It enables them to identify potential challenges and develop strategies to overcome them, increasing the chances of a successful venture.
Tips for creating a successful business plan.
Creating a successful business plan is key to the success of any enterprise. A business plan serves as a roadmap for entrepreneurs, outlining their goals, strategies, and actions to achieve them. It provides structure and direction, helping entrepreneurs stay focused and make informed decisions throughout their entrepreneurial journey.
Several key tips and strategies can be followed to create an effective business plan. Firstly, it is important to define the purpose and vision of the business clearly. This includes identifying the target audience, type of business, and the desired outcomes. Understanding the potential customers and their needs will guide the development of a comprehensive marketing strategy.
In addition, conducting thorough market research is crucial. This analysis helps entrepreneurs identify their position in the market, analyze competitors, and identify growth opportunities. By studying industry trends and consumer behavior, entrepreneurs can tailor their products or services to meet the demands of their target market.
Financial projections are another important aspect of a business plan. By forecasting revenue, expenses, and profit over a defined period, entrepreneurs can assess the financial feasibility of their venture. This allows them to evaluate whether the business has the potential to generate enough income to cover expenses and achieve profitability.
Furthermore, a successful business plan should include a detailed operational plan, outlining the day-to-day activities required for the business to run smoothly. It should also address potential risks and challenges and strategies to mitigate them.
Overall, a well-crafted business plan not only helps entrepreneurs secure financing and attract potential investors, but also provides them with a roadmap for success. Following these strategies and developing a thorough business plan can greatly increase the chances of a successful venture.
Securing Funds for Start-Up Costs
Securing funds for start-up costs is a critical step in kick-starting your entrepreneurial journey. There are various funding options available to finance your business venture, each with its own benefits and features. Here are some avenues to consider:
Personal Funds: This involves using your own savings or assets to finance your start-up. It allows you to maintain complete control without repaying debts or giving up equity.
Family and Friends: Asking your close network for investment can be a viable option. It often comes with flexible terms and lower interest rates, but be cautious and have clear agreements in place to avoid straining relationships.
Small Business Grants: Several organizations and government entities offer grants for small businesses. These grants do not require repayment, making them an attractive funding option. However, they are highly competitive and often come with specific eligibility criteria.
Crowdfunding: Online platforms such as Kickstarter and Indiegogo allow you to raise funds from a wide range of individuals who believe in your business idea. It provides exposure and validation for your product or service, as well as potential customers.
Angel Investors and Venture Capitalists: These investors provide funding in exchange for equity or a share of future profits. They often bring industry expertise and valuable connections, but they also expect a high return on their investment.
Credit Cards: Using credit cards can help cover start-up costs in the initial stages. However, the high-interest rates and potential debt accumulation make this option risky if not managed carefully.
Microloans: Organizations like the Small Business Administration (SBA) offer microloans specifically designed for small businesses. These loans provide lower loan amounts with manageable repayment terms, making them suitable for start-ups.
When securing funds for start-up costs, evaluating each option carefully is essential, considering factors such as interest rates, repayment terms, and potential impact on your business. Combining multiple funding sources can also be a viable strategy to meet your financial needs.
Conclusion 
Starting a business can be an exciting endeavor, but it is also a daunting prospect. Entrepreneurs can increase their chances of success by creating a solid business plan and exploring the different funding options available. With the right approach and attitude, anyone can kick-start their entrepreneurial journey and achieve financial independence.