Are you looking to start your own business in the Philippines? In this blog post, we'll explore some exciting small business ideas perfect for aspiring entrepreneurs in the country.
Whether you're interested in food, technology, or services, a business idea on this list will surely catch your attention. Join us as we dive into the world of small business opportunities in the Philippines and discover how you can turn your entrepreneurial dreams into reality.
Small Business Ideas in the Philippines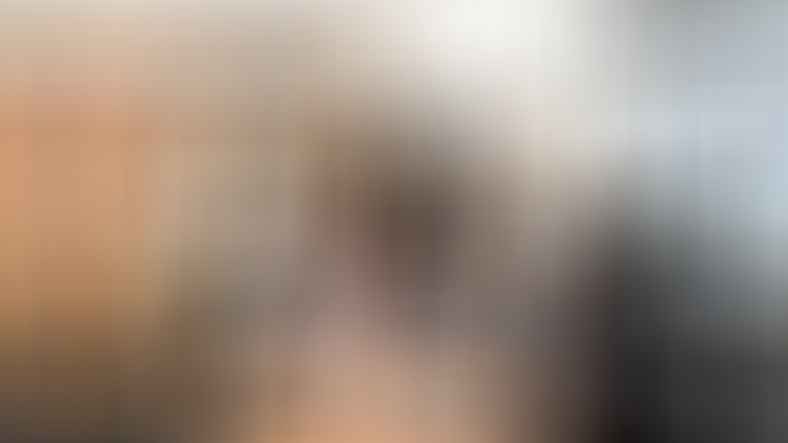 Starting a small business in the Philippines can be an exciting and rewarding venture. With a diverse market and a growing economy, ample opportunities exist to tap into unique business ideas. Here, we will explore some of the hidden gems that can help you stand out in the competitive business landscape.
Read also: Unleashing the Lion: Top 10 Lucrative Small Business Ideas in South Africa.
Overview of Small Business Ideas in the Philippines
The Philippines is known for its strong entrepreneurial culture, with small businesses playing a vital role in the economy. With a population of over 100 million people and a growing middle class, aspiring entrepreneurs have numerous opportunities to start their own ventures. This article will explore ten small business ideas that have the potential for success in the Philippines. From traditional businesses like sari-sari stores and food carts to emerging industries like photography and online marketplaces, these ideas offer a range of options for those looking to start their own business. 
Small businesses play a vital role in the Philippine economy. In fact, according to the Department of Trade and Industry, small businesses account for 99.6% of all business establishments in the country. Moreover, these businesses provide employment for almost 70% of the workforce.
Potential Benefits of Starting a Small Business
Starting a small business in the Philippines offers numerous potential benefits, making it an attractive option for aspiring entrepreneurs. One of the primary advantages is the opportunity to be your own boss. When you run your own small business, you have full control over your work schedule, allowing for a better work-life balance. You also have the freedom to make all the decisions without having to answer to anyone else.
Another benefit of starting a small business is the ability to earn extra income. With a successful business model and a solid business plan, you have the potential to generate additional revenue streams. This can greatly improve your financial situation and provide a sense of security.
Additionally, starting a small business offers personal and professional growth opportunities. As you navigate the challenges and opportunities that arise, you gain valuable experience and skills that can enhance your career. Entrepreneurship also allows you to explore your passion and turn it into a rewarding and fulfilling venture.
Moreover, running a small business provides flexibility in terms of work arrangements. Whether you want to work from home, hire employees, or operate out of a physical location, you have the flexibility to choose what works best for you.
In conclusion, starting a small business in the Philippines comes with numerous benefits, including the ability to be your own boss, earn extra income, experience personal and professional growth, and enjoy work flexibility. It provides an exciting opportunity for individuals looking to take control of their lives and pursue their entrepreneurial dreams.
Starting a Small Business Idea
When starting a small business, it is vital to choose an idea that aligns with your passion, skills, and the needs of the market. Conducting market research, identifying your target audience, and creating a solid business plan are crucial steps in setting yourself up for success.
Market Research
Prior to starting any business, it is essential to conduct thorough market research. Understanding the current trends, consumer demands, and potential competition will help you develop a unique selling proposition (USP) for your business.
Identifying Your Target Audience
Knowing your target audience is crucial for developing effective marketing strategies and tailoring your products or services to meet their specific needs. Conduct surveys, analyze data, and gather feedback to gain insights into your potential customers.
Creating a Solid Business Plan
A well-structured business plan is essential for securing funding, attracting investors, and mapping out the growth trajectory of your small business. Your business plan should include a clear mission and vision, an analysis of your target market, a detailed marketing strategy, and financial projections.
Read: Transform Your Career: Learn How To Become A Content Writer In India!
Unique Business Ideas
Now, let's explore some unique small business ideas that have the potential to thrive in the Philippines:
1. Eco-friendly Products
In today's environmentally conscious world, there is a growing demand for eco-friendly products. Starting a business that provides sustainable and environmentally friendly products can set you apart from the competition and attract a socially conscious customer base.
To stand out in the market, it's important to select the products you offer carefully. Look for items made from recycled materials, use renewable resources, or are biodegradable. These products should align with your target market's values and preferences.
In addition to offering eco-friendly products, consider incorporating sustainable practices into your business operations. This can include using eco-friendly packaging, minimizing waste, and implementing energy-efficient practices. You can build customer trust and loyalty by demonstrating your commitment to sustainability.
Another way to differentiate your business is by partnering with local environmental organizations or participating in community events focused on sustainability. This can help raise awareness about your brand and create positive associations with your business.
Starting a business focusing on eco-friendly products can contribute to a greener future while meeting the growing demand for sustainable alternatives. With the right products, marketing strategies, and commitment to sustainability, you can carve out a unique position in the market and attract customers who value environmentally friendly choices.
As sustainability and environmental consciousness continue gaining traction worldwide, offering eco-friendly products can be lucrative. Consider selling eco-friendly household items and reusable products or even starting a zero-waste store.
2. Organic Farming
The demand for organic produce is rising as more consumers prioritize their health and the environment. Starting an organic farm or offering organic food delivery services can be a profitable venture that caters to health-conscious individuals looking for chemical-free and locally sourced ingredients.
To start an organic farm, it is important to research organic farming practices and obtain the necessary certifications. This will ensure that your farm meets the standards for organic produce and can be marketed as such. Additionally, consider partnering with local farmers and suppliers to access a wider range of organic products and provide a diverse selection to your customers.
In addition to selling organic produce, consider offering value-added products such as organic juices, preserves, or baked goods. This will increase your revenue and provide customers with a convenient way to incorporate organic ingredients into their daily lives.
If starting a farm is not feasible, you can explore offering organic food delivery services. This can involve sourcing organic products from local farms and delivering them directly to customers' homes or offices. To stand out in this competitive market, focus on providing excellent customer service, timely deliveries, and a diverse range of organic products.
By tapping into the growing demand for organic produce, you can establish a successful business that caters to health-conscious consumers. With the right marketing strategies and a commitment to quality, your organic farm or food delivery service can become a trusted source for organic products in your community.
3. Indigenous Handicrafts
The Philippines is a country known for its rich cultural heritage and diverse indigenous crafts. Starting a business that showcases and promotes indigenous handicrafts can be a unique and rewarding opportunity.
By supporting local artisans and their handmade products, such as woven baskets, traditional clothing, and artisanal home decor, you can contribute to preserving and celebrating Filipino culture and provide a platform for these artisans to showcase their skills and earn a livelihood.
To start this business, you can establish partnerships with local artisans and cooperatives who specialize in creating these traditional crafts. By working directly with them, you can ensure that their craftsmanship is valued and fairly compensated. Additionally, you can collaborate with them to create unique and modern designs that appeal to a wider market.
To promote your business, utilize online platforms and social media to showcase the beauty and craftsmanship of these indigenous handicrafts. Highlight the stories of the artisans and the cultural significance of their creations. This will not only attract customers who appreciate the uniqueness of these products but also educate them about the cultural heritage behind them.
Consider participating in local craft fairs, exhibitions, and markets to reach a wider audience and connect with potential customers. Collaborate with other businesses and organizations that share a similar passion for promoting local culture and heritage.
By starting a business showcasing indigenous handicrafts, you can contribute to preserving Filipino culture, supporting local artisans, and offering customers unique and meaningful products that tell a story.
4. Sustainable Fashion
In today's fast-paced world, the fashion industry has seen a rise in fast fashion, often at the expense of ethical and sustainable practices. However, there is a growing demand for sustainable alternatives, and starting a clothing brand that focuses on ethical sourcing, fair trade practices, or upcycling and repurposing old garments can be a successful and impactful venture.
Using ethically sourced materials, such as organic cotton or recycled fabrics, ensures that your clothing brand is environmentally friendly and socially responsible. This can attract conscious consumers who prioritize sustainability and are willing to support brands that align with their values.
Another approach is to promote fair trade practices by partnering with artisans and craftsmen from marginalized communities. By providing fair wages and safe working conditions, you can empower these artisans to create unique, high-quality products that tell a story.
Additionally, you can explore the concept of upcycling and repurposing old garments. This reduces waste and allows you to create one-of-a-kind pieces that are both sustainable and fashionable. By breathing new life into discarded clothing, you can offer customers a unique, eco-friendly alternative to fast fashion.
To succeed in this industry, it's important to establish a strong brand identity and communicate your commitment to sustainability and ethical practices. Utilize social media platforms and online marketplaces to reach a wider audience and engage with passionate customers about sustainable fashion.
Starting a clothing brand that prioritizes sustainability can contribute to a greener future and differentiate your business in a crowded market. By offering consumers a guilt-free and stylish alternative, you can create a loyal customer base and positively impact the fashion industry.
5. Outdoor Adventure Tourism
The Philippines is a paradise for outdoor enthusiasts, with its stunning landscapes and wide range of adventure activities. Starting an outdoor adventure tourism business in the country can be profitable, attracting both local and international tourists seeking thrilling experiences.
One popular option is organizing hiking trips to some of the Philippines' most famous mountains, such as Mount Mayon or Mount Apo. These trips can cater to different skill levels, from beginners to experienced hikers, and can include services such as guides, transportation, and accommodation.
Another exciting opportunity is organizing island hopping tours. With over 7,000 islands in the Philippines, countless hidden gems await exploring. You can showcase the country's pristine beaches, crystal-clear waters, and vibrant marine life by offering island hopping tours. Snorkeling and diving excursions can also be included to provide a unique and unforgettable experience.
For eco-conscious travelers, offering eco-friendly diving excursions can be a great option. The Philippines is known for its rich marine biodiversity, and many tourists are interested in exploring its underwater wonders. By promoting sustainable diving practices and partnering with local conservation organizations, you can attract environmentally conscious travelers and contribute to preserving the country's marine ecosystems.
To ensure the success of your outdoor adventure tourism business, it is important to prioritize safety and provide well-trained guides and staff. Additionally, marketing your business through online platforms, social media, and collaborations with travel agencies can help reach a wider audience and attract more customers.
By tapping into the Philippines' natural beauty and offering unique and thrilling experiences, you can create a thriving outdoor adventure tourism business showcasing the country's best.
6. Sustainable Home Cleaners
In today's environmentally conscious society, there is a growing demand for eco-friendly and non-toxic home cleaning products. By developing a range of such products, you can tap into this market and provide consumers with safe and sustainable alternatives to traditional chemical-based cleaners.
Conducting thorough research on eco-friendly ingredients and formulations is important to start this venture. Look for natural ingredients that effectively clean and disinfect, such as vinegar, baking soda, and essential oils. Experiment with different combinations to create products that are safe for the environment and deliver excellent cleaning results.
In addition to creating your line of cleaning products, consider offering refillable options to reduce waste. This can be done by allowing customers to return empty containers to your store or offering bulk refills. By promoting a zero-waste approach, you can attract environmentally conscious consumers who are looking for sustainable alternatives.
To market your eco-friendly cleaning products, focus on the benefits they offer. Highlight their effectiveness in cleaning while emphasizing their non-toxic and eco-friendly nature. Utilize social media platforms and online marketplaces to reach a wider audience and showcase your products. Additionally, consider partnering with local stores and eco-friendly retailers to expand your distribution network.
You can contribute to a cleaner and healthier environment by offering eco-friendly and non-toxic home cleaning products while building a successful business. With the increasing demand for sustainable alternatives, this venture has the potential to thrive in the market and make a positive impact on both the planet and consumers.
7. Customized Jewelry
Tap into the personalization trend by offering customized jewelry that allows customers to create one-of-a-kind pieces. Offer options such as engraved necklaces, personalized charms, or birthstone rings to cater to individual styles and occasions.
One option for customization is engraved necklaces. This allows customers to add names, initials, or meaningful phrases to their necklaces, making them truly personal and special. Engraved necklaces can be a great gift option for birthdays, anniversaries, or other special occasions.
Another option is personalized charms. Customers can choose from various charms and add them to their bracelets or necklaces. These charms can represent their interests, hobbies, or important life milestones. You can cater to different styles and preferences by offering a wide range of charms.
Birthstone rings are also a popular choice for personalized jewelry. Each birthstone represents a different month and has its unique meaning. By offering birthstone rings, you can help customers create pieces that are significant to them and reflect their individuality.
A strong online presence is important to promote your customized jewelry business. Showcase examples of your personalized pieces on your website and social media platforms. Encourage customers to share photos of their customized jewelry and offer referral incentives.
You can offer customers a unique and personal shopping experience by offering customized jewelry. This can help you stand out and attract customers who value individuality and self-expression through their accessories.
8. Upcycled Furniture
Transform discarded items into unique and eclectic furniture pieces. Repurpose old wooden pallets, vintage suitcases, or salvaged materials to create stylish and sustainable furniture that adds character to any space.
Do you have a knack for creativity and a passion for sustainability? Starting a business that transforms discarded items into unique and eclectic furniture pieces could be perfect for you. You can create stylish and sustainable furniture that adds character to any space by repurposing old wooden pallets, vintage suitcases, or salvaged materials.
One of the benefits of this business is that it allows you to tap into the growing demand for eco-friendly and upcycled products. Many people are looking for unique and sustainable furniture options that add a personality to their homes and align with their values of reducing waste and supporting environmentally friendly practices.
You'll need to source materials from various places, such as salvage yards, thrift stores, or even online marketplaces to get started. Look for items with potential for transformation and showcase your creativity by turning them into functional and visually appealing furniture pieces.
To attract customers, showcase your creations through social media platforms and online marketplaces. Take high-quality photos that highlight the unique features and craftsmanship of your pieces. Additionally, consider offering customization options to cater to individual preferences and interior design styles.
By offering sustainable and one-of-a-kind furniture pieces, you can differentiate yourself from traditional furniture stores and attract customers who appreciate the value of repurposed items. You can turn your passion for creativity and sustainability into a thriving business with the right marketing strategies and a strong focus on quality and craftsmanship.
9. Natural Pet Products
Pet owners are always on the lookout for natural and safe products for their furry friends. Offer a range of natural pet shampoos, conditioners, and treats that are free from harmful chemicals and additives. Additionally, consider creating eco-friendly pet toys and accessories.
The pet industry is booming, and pet owners are becoming increasingly conscious about the products they use for their beloved animals. By offering a range of natural and safe products for pets, you can tap into this growing market and establish a successful business.
One area to focus on is natural pet grooming products. Many pet shampoos and conditioners on the market contain harsh chemicals and additives that can be harmful to pets' skin and coat. By offering natural alternatives, you can give pet owners peace of mind knowing they are using safe and gentle products on their furry friends.
In addition to grooming products, consider creating natural and eco-friendly pet treats. Many pet treats on the market are filled with artificial ingredients and preservatives, which can negatively affect pets' health. By offering treats made from natural and organic ingredients, you can provide pet owners with a healthier option for rewarding their pets.
To further differentiate your business, consider creating eco-friendly pet toys and accessories. Many pet owners are becoming more environmentally conscious and looking for sustainable pet options. By offering products made from recycled materials or sustainable resources, you can attract eco-conscious customers and stand out in the market.
When marketing your business, emphasize the benefits of natural and safe pet products. Highlight the absence of harmful chemicals and additives, and emphasize the positive impact these products can have on pets' health and well-being. Utilize social media and online platforms to showcase your products and engage with potential customers.
10. Healthy Snack Subscription Boxes
The demand for healthy snacking options is on the rise as more and more people are becoming conscious of their dietary choices. By capitalizing on this trend, you can create a successful business by offering customized snack subscription boxes.
To start, curate a selection of wholesome and nutritious snacks that cater to different dietary preferences, such as gluten-free, vegan, or keto. Include a mix of local and international snacks to give your customers a diverse and exciting snacking experience. To ensure the freshness and quality of the snacks, work closely with local producers and suppliers. This will support local businesses and allow you to offer unique and exclusive products to your subscribers.
Consider offering different subscription options, such as monthly, quarterly, or personalized boxes based on individual preferences. This will give your customers flexibility and the ability to choose the option that best suits their needs. To market your snack subscription boxes, utilize social media platforms and influencer partnerships to reach a wider audience. Showcase the variety and quality of your snacks through enticing visuals and customer testimonials.
Providing a convenient and exciting snacking experience can attract health-conscious consumers looking for delicious and nutritious options. With the right branding, marketing, and customer service, your customized snack subscription box business can thrive in the growing market for healthy snacking.
Conclusion
The Philippines offers many opportunities for small business owners to showcase their unique products. By tapping into the current trends, addressing consumer demands, and emphasizing sustainability, you can uncover hidden gems that have the potential to thrive in this dynamic market.
Remember to conduct proper research, create a solid business plan, and always prioritize the needs and satisfaction of your customers. You can succeed in the Philippines' beautiful and vibrant business landscape with the right approach and innovative products. Best of luck in your small business journey!