Are you looking for small business ideas in the retail industry? Starting a retail business can be lucrative, but it requires careful planning and consideration. In this blog post, we will explore some unique small business ideas in retail that you can consider for your entrepreneurial journey.
From boutique stores to niche markets, the retail industry has plenty of opportunities. We will discuss various ideas and provide you with insights on how to get started, market your products, and succeed in this competitive field.
Whether you're interested in opening a brick-and-mortar store or starting an online retail business, this article will provide you with inspiration and guidance to help you on your path to entrepreneurial success in the retail sector.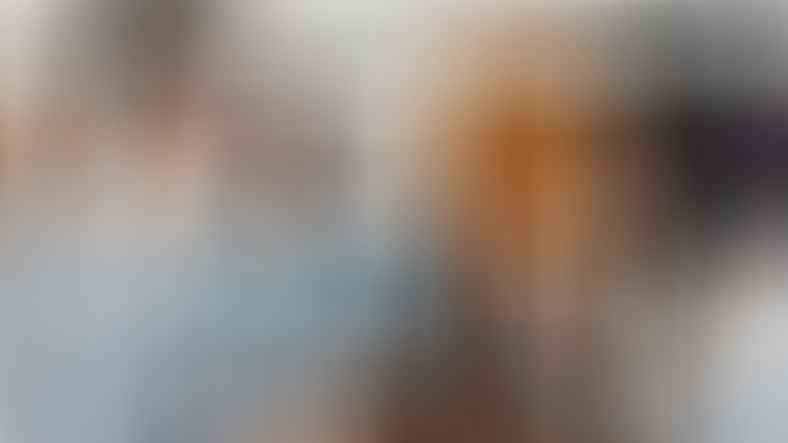 What Is a Retail Business?
A retail business refers to a business that involves selling goods or services directly to consumers to earn profits. It is a sector that plays a vital role in the economy, meeting consumers' demands by providing them with a wide range of products and services.
Retail businesses can take different forms, including physical storefronts and online platforms. In physical storefronts, consumers visit a brick-and-mortar store to browse through and purchase goods or services. On the other hand, online platforms enable consumers to make purchases conveniently from the comfort of their own homes.
Retail businesses can encompass a wide range of industries and sectors. Examples include food trucks, flower shops, vape shops, coffee shops, gift shops, and furniture stores. Each type of retail business has its own unique characteristics and target customers. For instance, a coffee shop may cater to those seeking a morning pick-me-up, while a furniture store may serve customers searching for quality home furnishings.
In summary, a retail business is a commercial enterprise selling goods or services directly to consumers. These businesses can operate through physical storefronts or online platforms, and they meet consumer demands while generating profits.
The Retail Industry in 2023
The retail industry constantly evolves, and businesses must stay ahead of the trends and adapt to the changing landscape. In 2023, the industry is projected to continue its growth, with a significant focus on online and mobile stores. The convenience and accessibility of these platforms have been driving factors in the shift towards digital retail experiences.
Many consumers have become accustomed to online shopping during lockdowns and social distancing measures. As a result, businesses must prioritize their online presence and ensure a seamless shopping experience across various digital channels.
Staying competitive in this rapidly changing environment requires constant innovation and the ability to meet customer needs effectively. Businesses must invest in technology, optimize their websites and mobile apps, and utilize data-driven strategies to understand their customer base and deliver personalized experiences.
While the shift towards online retail is undeniable, traditional brick-and-mortar stores still hold value. Physical retail locations can provide unique customer experiences like interactive product displays or in-store events. Integrating online and offline channels can create a seamless omnichannel shopping experience, allowing businesses to reach a broader customer base.
Why You Should Consider Starting a Retail Business
If you're considering starting a business, the retail industry offers many opportunities for success. Here are some reasons why starting a retail business is a good idea:
Profitable: Retail businesses have the potential to be highly profitable, especially when they offer quality products or unique services that cater to a specific target customer base. With effective marketing and excellent customer service skills, a retail business can attract and retain a loyal customer base, generating a steady income.
Variety of Opportunities: The retail industry encompasses a diverse range of businesses, from brick-and-mortar stores to online stores and everything in between. This allows aspiring entrepreneurs to choose the type of retail business that aligns with their interests and skill set. Whether it's a coffee shop, a gift shop, or a furniture business, there are plenty of options to explore.
Community Involvement: Retail businesses often play a crucial role in their communities. They can foster local economic growth, create jobs, and contribute to the overall vitality of a neighborhood or town. By starting a retail business, you have the opportunity to make a positive impact on your community and become a trusted local business owner.
Simple Business Model: Unlike some other industries, the retail business model is relatively straightforward. You purchase products from wholesalers or suppliers, and then sell them to customers at a markup. While there are certainly challenges to overcome, the basic concept of buying and selling remains constant, making it easier to grasp for aspiring entrepreneurs.
Personal Interactions: One of the unique advantages of retail businesses is the opportunity for personal interactions with customers. As a retail business owner, you can directly engage with customers, understand their needs and preferences, and establish meaningful relationships. This personal touch can enhance customer loyalty and lead to repeat business.
Low-Cost Options: Starting a retail business doesn't necessarily require a huge upfront investment. Low-cost options, such as starting an online store or participating in pop-up shops, are available. These options allow entrepreneurs to test the market and validate their business ideas without significant financial risk.
Starting a retail business is worth considering when considering your entrepreneurial journey. With the potential for profitability, a variety of opportunities, community involvement, a simple business model, personal interactions with customers, and low-cost options, the retail industry offers a promising path for aspiring business owners.
Profitable Retail Business Ideas
The retail industry offers a wealth of opportunities for aspiring entrepreneurs to establish profitable businesses. By providing quality products or unique services that cater to a specific target customer base, retail businesses have the potential to generate substantial profits. Implementing effective marketing strategies and delivering exceptional customer service can help attract and retain a loyal customer base, resulting in consistent sales and a steady income. Whether it's a brick-and-mortar store or an online shop, the key to success lies in offering products or services that meet the demands and preferences of the target market. By understanding consumer needs and providing a compelling value proposition, entrepreneurs can tap into the profitability of the retail industry and carve out a successful niche for themselves.
1. Health Food Store
Health food stores are gaining immense popularity in today's retail industry as people become more conscious about their well-being. These stores offer a wide range of products and services catering to the growing health and wellness demand.
A health food store can offer diverse products, such as organic fruits and vegetables, dairy-free and gluten-free options, natural supplements and vitamins, herbal remedies, and environmentally friendly cleaning products. Many health food stores also provide services like nutritional consultations and educational workshops.
Starting a healthy food store comes with several benefits. Firstly, the demand for clean, chemical-free food is increasing, and health food stores provide an opportunity to tap into this growing market. Secondly, health-conscious individuals are often loyal customers who return to purchase their preferred products regularly, leading to a steady customer base. Moreover, these stores have the potential to become a community hub for like-minded individuals, fostering a sense of belonging and customer loyalty.
A health food store can establish itself as a trusted source in the health and wellness community by offering quality products and excellent customer service. A healthy food store can thrive in the competitive retail industry with the right marketing strategies and a well-curated product selection.
With the continuously evolving health and wellness industry, starting a health food store can be a lucrative and fulfilling business venture. As more people prioritize their well-being, the demand for health food stores is expected to grow, making it a promising opportunity for aspiring entrepreneurs.
2. Coffee Shop
A coffee shop is a popular retail business idea around serving customers fresh and delicious beverages. Whether a morning latte or an afternoon pick-me-up, a coffee shop provides a cozy and welcoming atmosphere for customers to enjoy their favorite drinks.
The potential of a coffee shop extends beyond just serving coffee. Combining it with a bar can attract a wider customer base and cater to the daytime coffee shop crowd and the evening bar crowd. This dual concept allows you to maximize your revenue potential and create a vibrant social hub in your community.
To ensure the success of your coffee shop and bar combination, creating a comfortable environment is important. Consider incorporating cozy seating areas, ambient lighting, and relaxing music to make customers feel at home. It's also essential to offer amenities like free wifi, so patrons can catch up on work or enjoy a book while sipping their favorite beverage.
By providing a space where people can unwind, socialize, or get some work done, a coffee shop can become a go-to destination for locals. With a loyal customer base and a reputation for quality drinks, and a welcoming atmosphere, your coffee shop has the potential to thrive in the competitive retail industry.
3. Organic Food Store
As health consciousness continues to rise, the demand for organic foods has followed suit. This trend has led to a significant increase in the market size of organic food stores. Opening an organic food store presents a lucrative opportunity for aspiring entrepreneurs.
One of the key considerations when starting an organic food store is the potential areas of specialization. Some organic food stores may focus on offering a wide array of products, including fresh produce, meat, dairy, and pre-packaged foods. By providing a comprehensive selection, you can attract a diverse customer base and cater to various dietary preferences and restrictions.
Alternatively, you may specialize in specific areas, such as offering the freshest and highest quality produce and meats. This specialization allows you to become known for the exceptional quality of your products, attracting customers who are particularly discerning regarding organic food.
Location is vital to the success of an organic food store. Ideally, you want to be situated in an area with a high concentration of health-conscious individuals or a community that values organic and sustainable living. Proximity to other complementary businesses, such as gyms or yoga studios, can also help attract potential customers.
4. Pet Store
A pet store is a profitable retail business specializing in selling animals and pet supplies. With growing number of people adopting pets and becoming more conscious about their well-being, the pet store industry holds vast potential for success.
When starting a pet store, one of the key considerations is finding a suitable location. Ideally, you want to be situated near residential buildings, schools, and colleges, with a high concentration of pet owners. Being easily accessible by public transport is another crucial factor in attracting customers who rely on public transportation.
In addition to selling animals and pet supplies, offering additional services can help set your pet store apart. One popular service is grooming, where customers can bring their pets for a refreshing bath, a trim, or even a stylish makeover. Providing grooming services adds value to your business and helps create a loyal customer base who will return for both supplies and grooming needs.
By carefully selecting the location and providing exceptional services like grooming, you can establish a thriving pet store that caters to the needs of pet owners in your area. Remember to prioritize animal welfare, maintain a well-stocked inventory of pet supplies, and provide excellent customer service to ensure the success and longevity of your pet store business.
5. Food Truck Business
The Food Truck Business has become an increasingly popular option for entrepreneurs looking to enter the retail industry. Its low startup costs and mobile nature offer a flexible and cost-effective way to reach a diverse clientele.
One of the main advantages of the food truck business is its affordability. Compared to opening a brick-and-mortar restaurant, the initial investment required for a food truck is significantly lower. This makes it a viable option for aspiring business owners with limited capital.
Another advantage is the ability to serve a geographically diverse clientele. Unlike traditional restaurants limited to a specific location, food trucks can travel to different neighborhoods, events, and even cities. This mobility allows entrepreneurs to tap into different markets and reach a wider customer base.
Food trucks can also be rented for special events such as weddings, festivals, and corporate gatherings. This makes them convenient for small towns or areas lacking proper catering services. By partnering with event organizers or building connections within the community, food truck businesses can establish a presence in these areas and fill a gap in the market.
Overall, the food truck business presents an exciting opportunity for entrepreneurs looking for a low-cost, mobile, and diverse retail venture. With the ability to serve a wide range of customers and participate in special events, it offers a unique and flexible approach to the retail industry.
6. Thrift Store
A thrift store is a retail establishment that sells secondhand goods such as furniture, clothing, and home decor at discounted prices. These items are usually donated by individuals or organizations, making them affordable options for budget-conscious shoppers. Opening a thrift store in a small town can have several advantages.
First and foremost, a thrift store promotes sustainability by recycling unwanted items. By offering a place where people can donate their used goods, the store helps reduce waste and encourages a culture of reuse. This benefits the environment and contributes to the local community's overall well-being.
Another benefit of a thrift store in a small town is providing a more affordable shopping option. Many individuals and families appreciate the opportunity to find quality items at lower prices. This can be particularly useful in areas with limited access to other retail options or where residents have limited financial resources.
To ensure a thrift store's success, it is crucial to establish reliable channels for receiving merchandise via donations. This can be done by building relationships with residents and community organizations and partnering with businesses willing to donate their surplus inventory. Additionally, selecting a location with high foot traffic is key to attracting potential customers and increasing visibility.
In summary, opening a thrift store in a small town offers an opportunity to provide affordable shopping options and promotes sustainability and community engagement. By selling secondhand goods at discounted prices, these stores contribute to a more sustainable future while supporting the local economy.
7. Furniture Business
The furniture business is a diverse industry encompassing the design, manufacture, and sale of furniture for household and commercial purposes. It offers many opportunities for aspiring entrepreneurs looking to establish a successful retail venture.
One important aspect to consider when starting a furniture business is the selection of a niche. There are various niches within the furniture industry, such as office furniture, domestic furniture, home furniture, and luxury items. Choosing a niche allows you to focus your efforts and resources on a specific market segment, catering to your target customers' unique needs and preferences.
Before diving into the furniture business, taking business classes or workshops to gain a solid understanding of the industry, including the manufacturing process, supply chain management, and marketing strategies, is beneficial. This knowledge will help you make informed decisions and navigate the competitive landscape.
Additionally, it is vital to thoroughly research the local market to identify potential customers and competitors. Understand the demand for different types of furniture in your area and analyze the pricing, quality, and customer preferences of existing furniture businesses. This research will enable you to identify gaps in the market and develop a competitive advantage.
Lastly, creating a comprehensive business plan is crucial for the success of your furniture business. This plan should include a detailed overview of your niche, market analysis, operational strategies, and financial projections. It will serve as a roadmap, guiding your business decisions and helping you secure funding or business loans if necessary.
The home repair and improvement industry is around $500 billion in market value. Whether fixing a boiler or building a patio deck, if you're a handyman who likes to fix things, this could be a lucrative business for you.
8. Ice Cream Shop
Starting an ice cream shop is an exciting venture with great potential for profitability. To set yourself up for success, remember a few key considerations and steps.
First and foremost, you must decide on the types of ice cream flavors and styles you want to offer. Consider offering a wide range of classic flavors like chocolate and vanilla and more unique and seasonal options to cater to various tastes. It's also important to offer options for those with dietary restrictions, such as lactose-free or vegan ice cream.
Next, finding the right location is crucial. Look for high-traffic areas with good visibility to attract customers. A location near parks, schools, or shopping centers can provide a steady stream of potential customers.
In terms of equipment, you will need ice cream machines, freezers, display cases, and storage facilities. Remember essential supplies like cones, cups, spoons, and toppings. Be sure to invest in high-quality equipment to ensure the production and storage of your ice cream is at the highest standard.
A strong marketing strategy is also essential for attracting customers to your ice cream shop. Utilize social media platforms and local advertising to promote your business. Consider offering discounts or loyalty programs to entice customers to keep coming back.
Starting an ice cream shop can be a rewarding venture, but it's important to carefully consider your flavors, location, equipment, and marketing strategy to maximize your chances of success.
9. Subscription Box Service
Subscription box services have become increasingly popular and successful in recent years. These services offer a convenient and personalized way for consumers to discover and try new products regularly.
The concept of subscription boxes is simple yet effective. Customers sign up for a subscription and receive a curated box of related items delivered to their doorstep regularly. The box's contents can vary depending on the theme or niche of the subscription service. For example, a beauty subscription box may include skincare and makeup products, while a food subscription box may feature gourmet snacks and cooking ingredients.
The curation process is a key component of subscription box services. Companies carefully select and curate items that align with the interests, preferences, or specific needs of their target audience. This personalized touch adds value and excitement for subscribers as they receive a surprise selection of products tailored to their tastes.
Notable examples of successful subscription box businesses include Blue Apron, which delivers pre-portioned meal kits with recipes, Dollar Shave Club, which offers high-quality razors and grooming products; and Try the World, which curates gourmet food products worldwide. These companies have capitalized on subscription boxes' convenience and personalization aspects, successfully attracting and retaining a large customer base.
The popularity and success of subscription box services can be attributed to their ability to provide a delightful and convenient shopping experience. By offering curated and delivered sets of related items, subscription box services have tapped into the growing demand for personalized and hassle-free shopping.
10. Mobile Store
The retail industry constantly evolves, with new trends and business models emerging. One profitable retail business idea that has gained significant popularity in recent years is the concept of a mobile store.
A mobile store is exactly what it sounds like – a store that operates on a mobile platform, such as an app or a mobile website. This innovative approach allows businesses to reach their customers directly on their smartphones, tapping into the ever-growing smartphone market.
With smartphones becoming an integral part of people's lives, a mobile store offers convenience and accessibility like no other. Customers can browse and shop for a wide range of products from the comfort of their own devices, making it an attractive option for busy individuals.
In particular, a mobile store that sells smartphones and allied accessories can be highly profitable. With the smartphone market growing rapidly, especially in countries like India, the demand for mobile devices and related accessories is consistently on the rise. Capitalizing on this trend can lead to significant success in the retail industry.
Whether it's selling the latest models of smartphones, offering a range of phone cases and screen protectors, or providing other mobile-related services, a mobile store has the potential to carve out a lucrative niche in the retail market. By creating a user-friendly app or mobile website, businesses can tap into this lucrative market and offer customers a seamless shopping experience.
11. Candy Shop
A candy shop is a retail store specializing in selling various candies and sweet treats to customers. This type of business can be incredibly enjoyable to run and has the potential to be highly profitable. There are several business models that candy shop owners can consider, depending on their preferences and resources.
One option for candy makers is to create their brand and sell their candies in the shop. This involves making the candies in their own commercial kitchen, allowing them to have complete control over the ingredients, flavors, and presentation. This approach appeals to those passionate about confectionery who want to showcase their unique creations to customers.
Another option is for candy makers to partner with a manufacturer. In this scenario, the candy shop owner can work with a trusted manufacturer to produce the candies according to their specifications. This allows the shop owner to focus on marketing and selling the candies rather than the production process, which can be time-consuming and require specialized equipment.
Additionally, candy shop owners can buy popular candies wholesale and resell them in their store. This is a convenient and cost-effective approach for those who don't have the resources or desire to make their own candies. By offering a selection of well-known candy brands, shop owners can attract a wide range of customers and ensure they have something for everyone.
A candy shop can be a sweet and lucrative business venture. Candy makers can create their own brand, partner with a manufacturer, or buy popular candies wholesale to resell. By selecting the right business model, candy shop owners can cater to the cravings of their target customers and create a successful retail business.
12. Sports Shop
A sports shop can be a lucrative small business idea with various options to cater to different target customers.
Firstly, a general sports shop can offer various sporting goods, equipment, apparel, and accessories for popular sports like soccer, basketball, tennis, and more. These brick-and-mortar stores can attract a diverse customer base within the local community. They can also leverage online presence through an e-commerce store to reach a wider audience.
Secondly, a sports memorabilia shop can tap into the growing collectibles and signed memorabilia market. These specialized brick-and-mortar stores can showcase unique items related to sports legends, teams, and iconic moments. The demand for sports memorabilia continues to rise, making it a potentially profitable niche for enthusiasts and collectors.
Lastly, a specialty sports equipment or apparel shop can focus on a specific sport or niche. For example, a shop dedicated to water sports or extreme outdoor activities can offer specialized gear and accessories. As more people engage in specific sports and seek high-quality equipment or fashionable apparel, these niche shops can attract passionate customers willing to invest in their hobbies.
The profitability of each type of sports shop depends on various factors, including the local market, competition, and marketing efforts. Due to inventory requirements, General sports and specialty shops may have higher initial investment costs. However, their broader customer base can lead to steady income with repetitive customers. On the other hand, sports memorabilia shops can offer high-profit margins if they can effectively source and market rare and sought-after items.
Overall, the sports shop industry provides ample opportunities for entrepreneurs, combining a passion for sports with the potential for profitability. By understanding the target audience and offering quality products, these businesses can thrive in brick-and-mortar and e-commerce settings.
13. Dollar Stores
Dollar stores have become a popular and lucrative concept in the retail industry. These stores offer customers various products at incredibly low prices, typically priced at just one dollar. One key strategy of dollar store owners is purchasing inexpensive products in bulk, allowing them to maximize profits through high-volume sales.
Affordability is the cornerstone of dollar stores, drawing in customers who are looking for value and savings. With an extensive range of products available, from household items and party supplies to personal care products and snacks, dollar stores cater to a diverse customer base. By offering such a wide variety of products at such low prices, dollar stores allow customers to stretch their budgets and find immense value in their purchases.
The success of dollar stores lies in their ability to acquire inexpensive products from manufacturers and suppliers, often in large quantities. By leveraging economies of scale, dollar store owners can secure wholesale prices and pass those savings to customers while still making a profit. This unique business model has proven highly successful as dollar stores continue to expand and flourish in various communities.
In conclusion, dollar stores provide customers with the affordability they seek, offering a wide variety of products at extremely low prices. By purchasing inexpensive products in bulk, dollar stores can maximize profits while passing on tremendous value to their customers. This business model has proven highly successful and attracts a loyal customer base.
14. Flower Shop
Opening a flower shop is an enticing small business idea with its unique considerations and challenges. Flower shops typically have relatively low startup costs compared to other types of retail businesses. While physical and operational expenses are important, the key challenge lies in standing out in a competitive market, particularly with the rise of online delivery services.
One of the main advantages of a flower shop is the ability to offer customers a tangible and sensory experience. It's important to create a welcoming and visually appealing retail space and ensure the freshness and quality of the flowers. Attention to detail, reasonable prices, and excellent customer service are crucial to attracting and retaining customers.
However, flower shops face competition from online delivery services, which offer convenience and a wider variety of options. To compete effectively, flower shop owners need to emphasize their personal touch, creativity, and ability to create customized arrangements. Building relationships with local customers, such as event planners and wedding venues, can help generate a steady stream of business.
In conclusion, while opening a flower shop may have lower startup costs compared to other retail businesses, it's essential to differentiate oneself from online delivery services through reasonable prices, attention to detail, great customer service, and creativity. By offering unique and personalized floral arrangements, flower shops can carve out a niche in the market and thrive despite the competition.
15. Beauty Salon
If you're looking for a small business idea in the retail industry, opening a beauty salon can be lucrative. Beauty salons offer a wide range of services, providing customers with everything they need to look and feel their best. Beauty salons are a one-stop shop for all things beauty, from haircuts and color treatments to nails, makeup, and more.
To ensure the success of your beauty salon, it's important to have a solid business plan in place. This includes conducting market research, identifying your target customer base, and developing strategies to attract and retain customers. Additionally, offering additional services can help you stand out from the competition and broaden your customer base.
Some popular additional services that can attract a larger customer base include spa treatments, skincare services, waxing, and massage therapy. These services enhance the overall customer experience and provide opportunities for upselling and generating additional revenue.
By offering a wide range of services and solid business plans, you can position your beauty salon for success in the competitive retail industry. With excellent customer service skills and a dedication to providing quality treatments, you can create a steady income business that serves the needs of your community.
16. Newsstand
A newsstand business is a retail venture specializing in selling newspapers, magazines, and convenience items. Typically, newsstands are small businesses located outdoors in high-traffic areas such as busy city streets or transportation hubs.
The concept of a newsstand business revolves around providing customers with the latest news and entertainment options in print form. Alongside a wide range of newspapers and magazines, newsstands often stock convenience items like snacks, beverages, cigarettes, and lottery tickets to cater to the needs of their customers on the go.
Starting a newsstand business requires careful consideration of various factors. One of the primary considerations is the startup costs involved, which include purchasing or leasing a physical location, sourcing inventory, obtaining necessary permits and licenses, and setting up a payment system. These costs will vary depending on the location and size of the newsstand. Additionally, selecting a strategic location with high footfall and demand for print media is crucial to maximizing the potential customer base and revenue.
In summary, a newsstand business provides a convenient and accessible platform for customers to purchase newspapers, magazines, and other convenience items. With careful planning, strategic location selection, and the ability to adapt to changing customer preferences, a newsstand business can be a profitable venture in the retail industry.
17. Fashion Boutique
A fashion boutique is a profitable business idea appealing to fashion-conscious customers who crave personalized shopping experiences. Unlike traditional retail stores, fashion boutiques often offer a curated selection of clothing and accessories that cater to specific styles and trends. This allows customers to find unique and one-of-a-kind pieces that align with their fashion preferences.
In 2022, the revenue of the global apparel market reached 1.5 trillion U.S. dollars, and the industry is forecast to show positive growth. This growth can be attributed to the increasing demand for specialty stores that provide a more intimate and tailored shopping experience. Fashion boutiques are well-positioned to tap into this trend and capitalize on the growing customer base.
One of the advantages of owning a fashion boutique is the ability to specialize in a particular market segment. Whether it's a boutique that focuses on cocktail dresses for special occasions or one that caters to the latest streetwear trends, having a clear specialization can attract a specific target audience. Alternatively, some fashion boutiques offer various clothing items, providing a diverse range of options for their customers.
In summary, starting a fashion boutique can be a lucrative venture in the retail industry. By offering personalized shopping experiences and catering to the unique fashion tastes of customers, fashion boutiques have the potential for growth and success in today's market. Whether specializing in a niche segment or offering a wide variety of clothing, a fashion boutique is a promising business idea for entrepreneurs passionate about fashion.
18. Online Store
In today's digital age, an online store has become an increasingly popular and lucrative business idea, especially compared to traditional brick-and-mortar stores. The advantages of owning an online store are abundant and can provide entrepreneurs endless possibilities for success.
One of the key advantages of an online store is the ease and affordability of starting one. With the help of e-commerce website builders, anyone can create a professional and user-friendly online store without needing technical expertise. This significantly reduces the upfront costs of renting or buying a physical retail space.
Another advantage is the flexibility of managing limited inventory. Unlike traditional retail stores, online stores can use dropshipping, a fulfillment method where products are shipped directly from the supplier to the customer. This eliminates the need for storing large amounts of inventory and reduces the risk of unsold products.
Online marketing is also a powerful tool for promoting an online store. With various digital marketing strategies like search engine optimization (SEO) and social media advertising, businesses can reach a wider audience and drive traffic to their website. This allows for targeted marketing campaigns that can help generate sales and increase brand awareness.
Furthermore, online marketplaces and social media platforms offer additional benefits. They provide integrated solutions for order management, product shipping, and secure online payments. By leveraging these platforms, businesses can streamline their operations and focus on delivering a seamless shopping experience to their customers.
Starting an online store is a smart and profitable business idea. The ease of setup, limited inventory requirements, and the power of online marketing make it an attractive option for entrepreneurs looking to enter the retail industry. With the right strategy and a quality product, an online store can lead to a steady income and long-term success.
19. Local Market
Local markets are becoming increasingly popular small business ideas in the retail industry. These markets serve as a neighborhood hub, providing residents access to various grocery products and other popular items. What sets local markets apart is their emphasis on friendly and personal service, creating a unique shopping experience for customers.
You can find a wide range of grocery products in a local market, including fresh produce, meats, dairy, and pantry staples. The focus on sourcing locally ensures customers access to high-quality and fresh goods. Additionally, local markets often feature specialty and artisanal products not commonly found in large chain stores, adding to their appeal.
One of the key advantages of a local market is the opportunity to support nearby merchants and makers. By sourcing goods from local producers, entrepreneurs can create a store that reflects the unique flavors and products of the community. This benefits the local economy and gives customers the chance to discover and support small businesses in their area.
Another benefit of local markets is their ability to provide personalized service. Shop owners and employees often build relationships with customers by offering recommendations, answering questions, and providing a warm and welcoming atmosphere. This personal touch creates a loyal customer base and helps differentiate local markets from larger retail chains.
Like a handyman service, a cleaning service is also a solid business idea for small towns. That is if you are looking to forgo a storefront. Though it's becoming increasingly popular these days for customers looking for cleaning services to use larger companies or startups, often services such as these either hasn't expanded into rural areas or don't have contract workers willing to travel to more remote towns.
20. Vending Machines
Vending machines have become a popular, low-cost retail business idea, revolutionizing product sales. These automated retail solutions offer convenience to customers and can be found in a wide range of locations.
Upgraded vending machines can now accept credit and debit cards, giving customers even more flexibility in purchasing options. With cashless payment methods, customers no longer need to worry about carrying loose change or having exact cash. This makes vending machines convenient for on-the-go individuals who may not have cash readily available.
Getting started in the vending machine business is relatively simple. The first step is to purchase a vending machine that suits your specific needs and target market. Next, carefully select the products you want to offer, considering customer preferences and demand. Finally, finding the right location for your vending machine is crucial for its success. High-traffic areas such as schools, office buildings, and shopping centers are ideal locations to attract potential customers.
With the increasing demand for convenient retail solutions, vending machines are a lucrative and accessible business opportunity. By embracing automated retail and adapting to customer preferences, entrepreneurs can capitalize on vending machines' convenience and profitability. So why not consider vending machines as your next low-cost business venture?
21. Gift Shop
A gift shop is a retail business that offers a wide range of products suitable for gifting purposes. These shops cater to diverse customers, from locals in downtown districts to tourists exploring popular spots. The popularity of gift shops in these areas stems from their ability to provide unique and memorable souvenirs that capture the essence of the location.
Setting up a gift shop can be a lucrative business venture. With the right products and excellent customer service skills, gift shops can experience steady yearly income. One particularly profitable aspect of this business is the sale of gift cards, which often come with a high-profit margin. Customers appreciate the convenience of gift cards and are willing to pay a premium.
In addition to gift shops, other retail business ideas that cater to personalized shopping experiences include boutique stores. These stores offer designer clothing and accessories, offering customers unique and stylish options. By curating a selection of high-quality and sought-after items, boutique stores can attract a loyal customer base and establish themselves as go-to destinations for those seeking personalized fashion.
Whether a gift shop in a bustling downtown district or a boutique store offering personalized clothing, the retail industry provides numerous opportunities for entrepreneurs to thrive. These retail businesses can establish a strong presence and enjoy sustained success by identifying target markets, sourcing quality products, and delivering excellent customer service.
22. Start A Kid's Store
One promising retail business idea is setting up a kids store, specializing in selling toys, clothing, and gear targeted towards children and families. With a wide range of products specifically designed for kids, a kids store can cater to the needs and interests of this unique market.
The potential market for a kids store is strong and continues to grow. Parents today are increasingly focused on providing their children with high-quality products and experiences, making the demand for specialized kids stores consistently high. According to global sales data, the children's product market is experiencing steady growth, with more parents investing in toys, clothing, accessories, and other items for their little ones.
Before starting a kids store, thoroughly researching the local market is important. Understanding the demographics, preferences, and buying habits of families in the area will help you curate the right mix of products and attract customers. Additionally, finding reliable and reputable suppliers is crucial. Look for suppliers who offer a wide variety of high-quality products, ensuring that your store has a diverse and appealing selection for your target customers.
By establishing a well-curated kids' store that offers attractive and high-quality toys, clothing, and accessories, you can tap into the growing market of families seeking the best for their children. With a keen focus on meeting the needs and interests of local customers, a kids store has the potential to build a loyal customer base and thrive in the competitive retail industry.
23. Auto Parts Store
Starting an auto parts store can be a lucrative business venture, as the auto parts industry is worth over $345 billion in the US alone. To establish a successful auto parts store, several important steps exist.
The first step is to conduct thorough market research. This involves analyzing the local demand for auto parts, identifying key competitors, and understanding the target customer base. By understanding the needs and preferences of your potential customers, you can curate a product selection that meets their requirements.
Once you have completed your market research, the next step is to select a location for your store. It's essential to choose a location with high visibility and good accessibility. Consider areas near auto repair shops or busy highways to attract a steady flow of customers.
Obtaining the necessary permits and licenses is another crucial step in starting an auto parts store. This typically includes obtaining a business license, tax identification number, and possibly additional permits depending on your location. It's important to research the specific requirements in your area and comply with all regulations.
Setting up a dedicated business bank account is also important for financial management. This allows you to separate personal and business finances, track your income and expenses, and make it easier for tax purposes.
24. Used Bookshop
Opening a used bookshop in a small town setting can be a successful business venture. While the rise of e-books and online retailers has posed challenges for traditional bookstores, there is still a strong demand for physical books among many readers. The trend in recent years has seen bookstores diversifying their offerings beyond just books to attract a wider customer base.
One way to diversify revenue streams in a used bookshop is to incorporate additional products. Consider offering a selection of gifts and crafts that complement the literary theme of the store. This can appeal to customers who may not be avid readers but are drawn to unique and creative items.
Hosting events is another effective strategy to draw customers into your shop. Book signings, author talks, and book clubs can create a sense of community and provide opportunities for customers to engage with the books and with each other.
To embrace the digital age and reach a wider audience, it's important to establish an online presence. Create a website or an online store where customers can browse and purchase books and other products. Utilize social media platforms to interact with customers, share updates, and promote events.
By diversifying your offerings, hosting events, and embracing the digital age, your used bookshop in a small town can attract a wider customer base and become a thriving business in the community.
25. Tech Accessories Shop
Starting a successful tech accessories shop involves several key factors and steps.
Market Research: Conduct thorough market research to identify your target area's demand for tech accessories. Analyze the competition, customer preferences, and popular trends in the market.
Business Plan: Create a comprehensive business plan that outlines your goals, target customer base, marketing strategies, and financial projections. This will serve as a roadmap for your Tech Accessories Shop.
Supplier Selection: Establish relationships with reliable suppliers who can provide a wide range of tech accessories at competitive prices. Ensure that the products are of high quality to attract customers and build a reputable brand.
Retail Location: Choose a strategic retail location that is easily accessible to your target customers, such as a busy shopping mall or commercial district. Consider factors such as foot traffic, parking availability, and proximity to complementary businesses.
Online Presence: Establish an online presence through a website or an e-commerce platform. This will allow customers to browse and purchase tech accessories from the comfort of their homes. Utilize digital marketing strategies to drive traffic to your online store.
The market for tech accessories is rapidly growing due to technological advancements and the increasing reliance on electronic devices. This presents a significant opportunity for Tech Accessories Shops to generate substantial profits. Consumers constantly seek the latest gadgets and accessories to enhance their devices' functionality and style.
By offering a wide range of tech accessories, your shop can cater to different customer preferences and capture a larger market share. This includes phone cases, chargers, headphones, screen protectors, smartwatches, and more. It's essential to stay updated on the latest tech trends and new product releases to provide customers with the most sought-after accessories.
26. Art Supply Store
An art supply store is a profitable and lucrative retail opportunity, particularly in cities and college towns. This type of store caters to artists and individuals who enjoy engaging in creative activities. The demand for art supplies remains steady, making it an appealing business venture for entrepreneurs looking to tap into the creative industry.
An Art Supply Store typically sells various essential equipment for artists, such as paints, brushes, canvases, sketchbooks, and drawing tools. Additionally, these stores often carry craft items and home goods that can be used for DIY projects and artistic endeavors.
The popularity of art and craft activities has continued to rise, with more people seeking to express their creativity and engage in artistic hobbies. An art supply store can attract a steady customer base by offering a diverse selection of products.
To make an art supply store successful, it's important to understand the needs and preferences of your target audience. Conduct market research to determine popular trends and identify the types of equipment and materials that are in high demand. Building relationships with reliable suppliers will also ensure a consistent inventory of quality products.
In conclusion, opening an art supply store can be a profitable venture in the retail industry. By catering to the artistic community and providing a wide range of essential equipment and craft items, you can tap into a growing market of creative individuals seeking quality materials for their projects.
27. Medical Device Store
A medical device store is a retail business that sells a wide range of medical devices, equipment, and supplies to healthcare professionals, individuals, and organizations. The potential for a medical device store is immense, as the demand for medical devices continues to grow due to advancements in healthcare technology.
The types of medical devices sold in A medical device store range from basic instruments like thermometers, blood pressure monitors, and stethoscopes to more advanced equipment such as ultrasound machines, X-ray machines, and surgical instruments. By offering a comprehensive selection of devices, a Medical Device Store can cater to the needs of various healthcare professionals, including doctors, nurses, dentists, veterinarians, and individuals who require medical devices for personal use.
One of the crucial aspects of running a Medical device store is ensuring that the business has the necessary licenses and certifications. Compliance with regulations and laws is vital to maintain the credibility and integrity of the business. This includes obtaining appropriate licenses from regulatory bodies and ensuring that the staff is knowledgeable about the devices being sold to provide accurate information and guidance to customers.
The target customer base for a Medical device store includes healthcare professionals, medical clinics, hospitals, long-term care facilities, and individuals requiring medical devices for their daily needs, by establishing relationships with healthcare professionals and promoting the store's offerings, a medical device store can attract and retain a loyal customer base.
Starting a medical device store presents a lucrative opportunity in the retail business sector. With the increasing demand for medical devices and the potential for steady growth, this retail business can provide a valuable service to the healthcare industry while generating a consistent income stream.
28. Record Store
With the resurgence of records and the growing popularity of off-price retailers and dollar stores, opening a record store can be a profitable small business idea. Vinyl records have made a comeback, attracting a new generation of music lovers who appreciate their warm and authentic sound.
To stock your record store, you have a few options. You can purchase many records from individuals looking to sell their collections or attend estate sales to find unique and valuable vinyl. This allows you to curate a diverse and interesting selection for your customers.
Affordable suppliers are also essential to keep your inventory well-stocked. Look for distributors or wholesalers who can provide you with various records at reasonable prices. Finding suppliers who can deliver decent quality is important to ensure customer satisfaction.
Creating a unique and inviting atmosphere is crucial for attracting customers to your record store. Consider offering listening stations where customers can preview records or organize live music events to build a community around your store.
By tapping into the renewed popularity of records and leveraging the success of off-price retailers and dollar stores, your record store can find its place in the market and offer music enthusiasts a place to discover and purchase their favorite albums.
29. Collectibles Seller
If you have a passion for collectibles like trading cards and coins, why not turn that passion into a profitable business? As a collectibles seller, you can make decent prices by buying and reselling these sought-after items in person and online.
One option is to specialize in buying and selling antiques. You can scour estate sales, thrift shops, and flea markets for unique pieces that have the potential to be sold for a higher price. With a little creativity, you can freshen up these antiques with a touch of paint or repair any damages to increase their value.
Another avenue to explore is working on consignment. Clients with valuable collectibles may not have the time or expertise to sell them. You can earn a percentage of the final sale price by offering your services to sell their items on their behalf. This allows you to tap into a wider range of collectibles without investing in purchasing them outright.
As a collectibles seller, you can operate from your own garage or dedicate a physical storefront. If you choose to sell online, numerous platforms are available where you can showcase and sell your items to a wider audience.
With the right combination of knowledge, passion, and online presence, being a collectibles seller can be a lucrative and rewarding small business venture. So turn your love for collectibles into a steady income source!
30. Handmade Seller
Starting a handmade retail business can be a fulfilling and profitable venture if you have a talent for crafting and a passion for creating unique, handmade products. Whether you sell online or open a physical store, there are numerous opportunities to showcase and sell your creations to a wide audience.
One of the most popular platforms for handmade sellers is Etsy. This online marketplace provides a dedicated space for artisans to showcase their products and connect with potential buyers. Setting up an Etsy shop is relatively easy, and you can customize your storefront to reflect your brand and style.
Other platforms to consider include Amazon Handmade and eBay. These marketplaces provide access to a larger customer base and can increase your sales potential. When choosing which platforms to sell on, consider each marketplace's audience, fees, and policies to ensure it aligns with your business goals.
Managing inventory and shipping are crucial aspects of running a handmade retail business. Keeping track of your products and ensuring you have enough stock to fulfill orders is essential. An inventory management system can help streamline this process and prevent overselling or stock shortages.
As your handmade business grows, you may consider transitioning from a part-time venture to a full-time business. This growth potential is evident in the success stories of many handmade sellers who started small and now run thriving businesses. With dedication, excellent customer service skills, and ongoing marketing efforts, you can build a loyal customer base and turn your passion for handmade products into a steady income stream.
31. Farmers Market Vendor
Becoming a successful farmers' market vendor can be an exciting and rewarding venture for individuals in the farming industry. Here are the steps to get started:
Determine Your Products: Identify the farm products you want to sell at farmers markets. This could include fresh produce, organic fruits and vegetables, homemade jams, honey, or artisanal cheeses.
Research Local Markets: Find farmers markets in your area and do thorough research to determine which ones align with your target customer base and product offerings. Look into factors such as location, foot traffic, and vendor requirements.
Obtain Licenses and Permits: Contact local authorities to understand the licensing and permit requirements for selling farm products at farmers markets. This may include health department permits, business licenses, and certifications for organic or specialty products.
Prepare Your Booth: Invest in an attractive and functional booth setup that showcases your farm products effectively. This may include tables, signage, product displays, and packaging materials.
Develop Relationships: Engage with customers and build relationships by offering personalized service and sharing knowledge about your farm products. This personal interaction creates a memorable experience and fosters customer loyalty.
Market Your Business: Use online and offline marketing strategies to promote your participation in farmers' markets. This can include social media campaigns, local advertisements, collaborations with other local businesses, and participation in community events.
Selling at farmers' markets offers several benefits. Firstly, it provides the opportunity for personal interaction with customers, allowing you to share your farm's story and build trust and loyalty. Secondly, farmers' markets attract diverse customers who value locally sourced and fresh products, providing a strong potential customer base. Lastly, farmers' markets create a sense of community and support by connecting you with other local growers and vendors.
32. Pharmacy
Pharmacies play a crucial role in the retail industry by providing essential healthcare products and services to the community. If you are interested in starting a retail pharmacy, there are several key considerations to remember.
Firstly, you will need to fulfill the necessary licensing requirements. This typically involves obtaining a pharmacy license from the relevant regulatory authorities. Additionally, you may need to meet specific requirements for storing and dispensing medications. Researching and complying with all the legal obligations associated with owning a pharmacy is important.
When it comes to the establishment itself, you can set up an online retail pharmacy or a brick-and-mortar store. An online pharmacy allows you to reach customers nationwide, while a physical location provides a convenient and accessible space for the local community.
If you decide to rent a physical location, factors such as the size, location, and accessibility of the space should be considered. It is also important to consider the cost of staffing, as pharmacy technicians and licensed pharmacists are essential for daily operations. Moreover, managing the inventory effectively ensures that medications are in stock and readily available for customers.
Starting a retail pharmacy requires careful planning and adherence to licensing requirements. Whether you establish an online or brick-and-mortar pharmacy, understanding the importance of proper inventory management and staffing costs is vital to providing your customers with quality healthcare products and services.
What Is the Best Low-Cost Retail Business Idea to Start?
If you're looking for the best low-cost retail business idea, consider creating an online shop. Starting an online shop saves you money on initial investments compared to opening a physical store.
To start an online shop, you'll need minimal investment in a domain and hosting. These costs are generally affordable and can be significantly reduced if you choose an economical hosting provider.
Inventory management can also be cost-effective for an online shop. Instead of purchasing and storing inventory upfront, you can use marketplace sites to list and sell products without physically owning them. This eliminates the need for inventory storage and reduces the initial capital required. Alternatively, you can utilize fulfillment and dropshipping services where a third-party handles inventory storage and shipping for you.
By starting an online shop, you can take advantage of the wide reach of the internet and target customers beyond your physical location. With carefully selected products and effective marketing strategies, you have the opportunity to build a successful low-cost retail business. Consider exploring trending and profitable product categories to maximize your online shop's potential for success.
What Type of Retail Shop Is Most Profitable?
When it comes to starting a retail business, it's important to choose a niche that has the potential to be profitable. While there are countless possibilities, some retail shops are more lucrative than others.
One profitable retail business idea is to focus on medical supplies. With the growing healthcare industry and the increasing demand for personal protective equipment (PPE) and other medical supplies, this niche presents a great opportunity for entrepreneurs.
Another profitable option is to specialize in pharmacy products. As people continue to prioritize their health and well-being, the demand for over-the-counter medications, vitamins, and supplements remains high.
Tech accessories are also a profitable retail niche. With the constant advancements in technology and the high demand for gadgets and accessories, selling phone cases, chargers, headphones, and other tech-related items can be profitable.
Online stores have become a popular and profitable retail business model in today's digital era. This allows you to reach a wide range of customers worldwide and eliminates the need for a physical location.
Finally, antique dealers can also find success in the retail industry. With an increasing interest in vintage and collectible items, specializing in antiques can attract a niche customer base willing to pay a premium for unique and rare finds.
Remember, profitability will depend on various factors such as market demand, competition, and your ability to offer a quality product and excellent customer service skills. So, carefully evaluate your target market, choose a profitable niche, and create a solid business plan to ensure a steady income from your retail shop.
How Can You Open a Retail Store With No Money?
Opening a retail store without money may seem daunting, but with the rise of online marketplaces, it's become more feasible than ever before. One option is to start an online store on marketplace sites that require minimal upfront costs and allow you to list products for a small commission. This way, you can reach a wide customer base without needing a physical location.
To get started, consider selling used items from your own collection or sourcing them from thrift stores, garage sales, or friends and family. By starting with used items, you can minimize your initial investment and use the profits to purchase additional inventory. As your business grows, you can expand your product range and invest in new items.
It's crucial to keep your personal and business finances separate. Set up a separate bank account for your retail business and diligently track your income and expenses. This will help you better manage your finances and determine the profitability of your venture.
If you find that you need some initial capital to cover expenses like inventory, packaging materials, or marketing, you can explore the option of applying for a small business loan. Many financial institutions offer loans specifically designed for small businesses and startups. Remember to do thorough research and prepare a solid business plan to increase your chances of securing a loan.
Opening a retail store with no upfront money is possible through online marketplaces, starting with used items, keeping finances separate, and exploring financing options. With dedication and smart decision-making, this no-cost venture can become a profitable and successful business.
Conclusion
Starting a retail business does not have to be an expensive endeavor. With careful planning and smart decisions, opening a retail store with no upfront money is possible. Consider selling used items from your collection or sourcing them from thrift stores, garage sales, or friends and family. You can also explore online marketplaces that require minimal startup costs and allow you to list products for a small commission.