Welcome to Defense Dollars – Breaking into the Defense Contracting Arena, a guide that unlocks the secrets of the defense industry and offers invaluable advice for those eager to make their mark in this lucrative domain.
Whether you are an ambitious entrepreneur or a seasoned business professional looking to expand your horizons, this guide provides an insider's perspective on how to navigate the complex world of defense contracting.
From bidding on contracts to establishing solid partnerships, the defense industry presents a unique set of challenges and opportunities. The potential for substantial financial rewards is accompanied by stringent regulations and rigorous compliance requirements. However, with the right strategies and a thorough understanding of the industry, aspiring defense contractors can successfully break into this competitive arena.
Key Takeaways:
Understanding the Defense Contracting Arena: The defense contracting arena offers immense opportunities for businesses looking to break into this sector.
Government Regulations and Certifications: Businesses need to familiarize themselves with the various regulations and certifications required in the defense sector to ensure compliance.
Building Strong Relationships: Building strong relationships with key stakeholders, such as government agencies and prime contractors, is crucial for success in the defense contracting arena.
Proper Planning and Research: Proper planning and extensive research are essential to identify potential opportunities, understand market trends, and develop competitive strategies.
Longer Sales Cycle: It is important to note that the defense contracting arena often has longer sales cycles due to the complexity and rigor involved in the procurement process.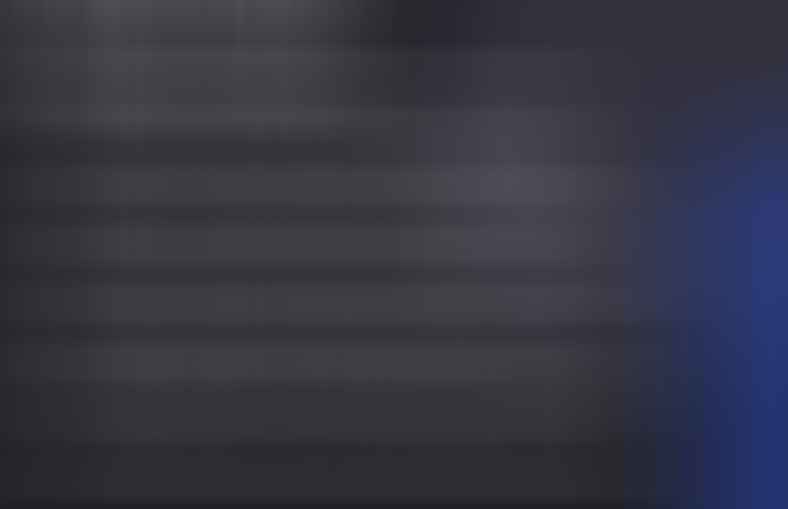 Types of Defense Contracts
While breaking into the defense contracting arena, it is crucial to have a solid understanding of the various types of defense contracts that are available. Defense contracts can differ significantly in terms of structure, requirements, and risk allocation. Familiarizing yourself with the different types will help you navigate the industry more effectively. Here are the key types of defense contracts to keep in mind:
Fixed-Price Contracts: In these types of contracts, the price for the deliverables is agreed upon upfront and remains fixed throughout the project. The contractor bears the risk of overrunning costs, but can also reap the benefits if the project is completed within or under the allocated budget.
Cost-Reimbursement Contracts: Under these contracts, the government agrees to reimburse the contractor for all reasonable costs incurred, plus an additional fee. This type of contract offers more flexibility to the contractor in terms of budgeting and managing costs.
Incentive Contracts: Incentive contracts provide additional financial motivation to contractors to meet specific performance objectives. These contracts typically include both a base fee and an additional incentive fee tied to predetermined targets or metrics.
Indefinite Delivery/Indefinite Quantity (IDIQ) Contracts: IDIQ contracts are designed to facilitate recurring purchasing needs for the government. While the delivery quantities and timing may not be predetermined, the government is obligated to purchase a minimum quantity over the contract's lifetime. These contracts provide flexibility for both the government and contractors.
Understanding Fixed-Price Contracts
Fixed-price contracts are often the most straightforward method of contracting in the defense industry. Under these contracts, the government and the contractor agree on a specific price for the required goods or services, ensuring that the contractor bears the financial risk of cost overruns. However, if the contractor can efficiently manage costs and complete the project within the agreed-upon budget, they stand to earn a higher profit margin.
It is important for contractors to thoroughly assess the scope and requirements of a fixed-price contract before committing. While the potential for higher profits might be appealing, there is also an increased risk of financial losses if costs exceed the initial estimates. Proper project management, effective cost control, and diligent risk assessment are critical to successfully executing fixed-price contracts.
Breakdown of Cost-Reimbursement Contracts
Cost-reimbursement contracts provide more flexibility for contractors, as they reimburse the contractor for all reasonable costs incurred, plus an additional fee. This type of contract can be advantageous when the project's scope and requirements are uncertain or subject to change. The reimbursement mechanism allows contractors to adapt to evolving circumstances while still receiving compensation for their efforts.
While cost-reimbursement contracts offer increased flexibility, they also require careful financial management and tracking of expenses. Contractors must ensure that costs align with project objectives and are justifiable within the scope of the contract. Collaborative communication and transparent reporting become paramount in maintaining a successful cost-reimbursement contract.
Exploring Incentive Contracts
Incentive contracts provide an additional layer of motivation for contractors to meet specific performance goals. The inclusion of an incentive fee encourages contractors to go above and beyond the minimum requirements, delivering exceptional results that align with the government's objectives.
These contracts can be structured in various ways, such as awarding incentives based on cost savings, quality improvements, or timely completion. Incentive contracts are advantageous for both the government and the contractor, as they promote efficient and effective performance while providing an opportunity for additional compensation.
Getting Familiar with Indefinite Delivery/Indefinite Quantity (IDIQ) Contracts
IDIQ contracts are a popular choice for recurring procurement needs as they provide a flexible framework. Under these contracts, the government agrees to purchase a minimum quantity of goods or services, but the quantities and delivery schedules may vary based on specific requirements.
For contractors, IDIQ contracts offer a predictable flow of work and the opportunity to build long-term relationships with government agencies. These contracts provide a degree of stability, but contractors need to be prepared to adapt to changing demand levels and respond quickly to fulfill the government's requirements efficiently.
Steps to Breaking into the Defense Contracting Arena
The defense contracting arena can be a lucrative and exciting field for businesses looking to work with the government and contribute to national security. However, breaking into this industry can be a complex and competitive process. In this chapter, we will explore the key steps to help guide aspiring defense contractors on their journey towards success.
Step-by-step guide: Registering in the System for Award Management
The first step to breaking into the defense contracting arena is to register in the System for Award Management (SAM). This is a crucial requirement for anyone seeking to do business with the federal government. SAM is a centralized database where contractors must provide their business and contact information, as well as other necessary details. By registering in SAM, businesses become eligible to receive federal contracts and grants.
When registering in SAM, it is essential to pay attention to every detail and provide accurate information. Any errors or omissions may result in delays or rejection of the application. It is advisable to review the SAM registration checklist provided by the government to ensure all necessary information is included. Additionally, businesses should regularly update their SAM profile and ensure that the information remains current.
Finding and Bidding on Defense Contracts
Once registered in SAM, the next step is to actively seek out defense contracts available for bidding. One effective strategy is to research and monitor the Federal Business Opportunities (FedBizOpps) website, where the government posts contract opportunities valued over $25,000. Contractors can search for opportunities by industry, location, and keyword to find relevant opportunities.
It is important to carefully review the contract requirements and evaluate if your business has the necessary capabilities to meet them. Additionally, networking and building relationships within the industry can provide valuable insights and potential teaming opportunities. Collaborating with other contractors who complement your skills and expertise can strengthen a bid and increase chances of success.
Tips on Submitting a Winning Proposal
Submitting a winning proposal is crucial for securing defense contracts. To increase the chances of success, contractors should pay attention to several key factors. Firstly, a thorough understanding of the government's needs and objectives is essential. Evaluating the requirements and tailoring the proposal to align with the government's goals demonstrates a commitment to meeting their needs.
Furthermore, it is important to highlight the unique qualifications and capabilities that set your business apart from competitors. Demonstrating a track record of success, relevant experience, and a strong team can make a proposal stand out. Additionally, providing a clear and detailed plan of action, along with a realistic timeline and budget, showcases professionalism and organizational skills.
Thoroughly research the contract requirements: Before submitting a proposal, carefully review all contract requirements and understand the government's expectations.
Align the proposal with the government's objectives: Tailor the proposal to demonstrate how your business can meet the government's needs and contribute to their desired outcomes.
Showcase unique qualifications and capabilities: Highlight the strengths, relevant experience, and successful track record of your business to differentiate yourself from competitors.
Provide a clear and detailed plan: Present a comprehensive plan with a realistic timeline, budget, and milestones to showcase your organizational skills and professionalism.
Proofread and edit: Before submitting, thoroughly review the proposal for any errors or inconsistencies. Poorly written proposals may create doubts about the contractor's attention to detail and professionalism.
By carefully following these steps and paying attention to the details, aspiring defense contractors can navigate their way into the defense contracting arena and unlock rewarding opportunities.
Factors that Influence Defense Contracting
If someone wants to enter the defense contracting arena, they need to understand the factors that influence this field. The defense industry is heavily influenced by various factors ranging from government spending to political decisions. Understanding these factors is crucial for anyone looking to break into defense contracting.
How Government Spending Affects Defense Contracts
Government spending plays a significant role in defense contracting. If the government increases its defense budget, it opens up opportunities for defense contractors to secure contracts. When defense spending is high, contractors find themselves in a favorable position to win contracts and provide their goods or services to the government. On the other hand, when defense budgets are reduced, the competition becomes fierce, and securing contracts becomes more challenging.
The size of the defense budget directly impacts the number and value of contracts available. Defense contractors closely monitor government budgets and adjust their strategies accordingly. A larger budget means more opportunities for contractors to bid on projects and secure lucrative contracts. Moreover, new defense policies or initiatives introduced by the government can also influence the allocation of funds and shape the contracting landscape. Being aware of these policies and adapting to changes in government spending are essential for success in defense contracting.
The Impact of Politics on Defense Contracting
The world of defense contracting is not immune to political influences. Political decisions and factors have the potential to significantly shape the industry. Politicians and policymakers influence defense contracting through decision-making processes, legislation, and regulations. Changes in political leadership can bring about shifts in defense priorities and spending, altering the playing field for defense contractors.
The political climate determines defense policies, national security strategies, and the allocation of resources. For example, a focus on domestic defense production or national self-sufficiency may result in policies favoring local defense contractors over foreign competitors. Similarly, political pressures could lead to the cancellation or alteration of specific defense programs, affecting the contracts associated with them. Active engagement with policymakers, staying informed about political developments, and building relationships within the political sphere are crucial for those aiming to succeed in defense contracting.
Tips on Succeeding in Defense Contracting
One of the key areas for success in defense contracting is survival tips for new contractors. It can be a challenging industry to break into, but with the right strategies and knowledge, newcomers can navigate their way to success. Here are some must-know survival tips for new contractors:
Must-Know Survival Tips for New Contractors
Understanding the Defense Industry Landscape: To succeed in defense contracting, new contractors must have a strong understanding of the industry landscape. This includes knowing the major players, understanding the latest trends and developments, and being aware of the competitive landscape. Staying informed and up-to-date on the industry will give new contractors a competitive edge.
Building Relationships and Networking: Building relationships and networking within the defense industry is crucial for new contractors. Establishing connections with key stakeholders, such as government officials and industry professionals, can lead to valuable opportunities and partnerships. Attending industry conferences, joining professional organizations, and reaching out to potential collaborators are effective ways to expand the network.
Adhering to Regulations and Compliance: The defense industry operates under strict regulations and compliance requirements. It's essential for new contractors to familiarize themselves with these regulations and ensure they are compliant in all aspects of their work. Non-compliance can result in severe consequences, including loss of contracts and damage to reputation. Seeking legal advice or hiring compliance professionals can help new contractors navigate the complex regulatory landscape.
Strategies for Ongoing Success
Investing in Research and Development: To thrive in defense contracting, contractors must invest in research and development (R&D). This includes developing innovative technologies, improving existing products, and staying ahead of emerging trends. Continuous R&D efforts demonstrate a commitment to innovation and can attract new contracts and funding opportunities.
Developing a Strong Value Proposition: In a competitive industry like defense contracting, having a strong value proposition is essential. Contractors must clearly communicate the unique benefits and advantages they offer to clients. This can include expertise in specific areas, cutting-edge technology, or cost-saving solutions. A compelling value proposition sets contractors apart from their competitors and increases their chances of winning contracts.
Building a Diverse Team: Building a diverse and skilled team is crucial for ongoing success in defense contracting. Contractors should focus on hiring individuals with diverse backgrounds and expertise to bring a wide range of perspectives to the table. A diverse team can contribute fresh ideas, foster innovation, and enhance problem-solving capabilities.
Pros and Cons of Defense Contracting
Now, let's take a closer look at the pros and cons of venturing into the world of defense contracting. This industry offers numerous opportunities, but it also presents challenges that one must carefully consider before diving in. By weighing the advantages and disadvantages, individuals can make informed decisions and navigate their way through this unique sector.
| Pros | Cons |
| --- | --- |
| 1. Stable Income: | 1. Stringent Regulations: |
| 2. Expansive Market: | 2. Lengthy Contract Processes: |
| 3. Long-Term Partnerships: | 3. Intense Competition: |
| 4. Technological Advancements: | 4. Potential Ethical Considerations: |
| 5. Professional Development: | 5. Limited Flexibility: |
| 6. National Impact: | 6. Security Clearance Requirements: |
| 7. Innovation Opportunities: | 7. Costly Bidding Process: |
| 8. Job Security: | 8. Dependence on Government Decisions: |
| 9. Financial Benefits: | 9. Potential Reputation Risks: |
| 10. Diverse Skillsets: | 10. Shifts in Political Climate: |
Benefits of Working within the Defense Industry
Within the defense industry, several advantages await those who choose to embark on this career path. Firstly, steady and reliable income streams are often associated with defense contracting, providing a sense of financial security. Additionally, the expansive market in this sector opens doors for professionals to explore various opportunities, fostering growth and the potential for long-term partnerships.
Moreover, working in defense contracting provides individuals with exposure to cutting-edge technological advancements. Engaging in projects at the forefront of innovation not only allows for professional development but also enables individuals to contribute to national defense and security. The sense of fulfilling a crucial societal role can be highly gratifying, and it further highlights the positive impact defense work can have on the nation.
Potential Drawbacks and Challenges
Despite its numerous benefits, the defense contracting arena also poses particular challenges that individuals must be mindful of. One primary concern is the stringent regulations that govern the industry. Compliance with these regulations can be complex and time-consuming, necessitating a meticulous approach.
Furthermore, the defense contracting process often involves lengthy negotiations and extensive paperwork. The competitive nature of the industry means that potential contractors must be prepared for the demanding contract processes that can sometimes span months or even years. It is crucial to have patience and resilience.
In addition to the potential bureaucratic hurdles, intense competition within the defense industry is another obstacle to navigate. Companies and individuals alike must constantly prove their skills and capabilities to stand out among competitors vying for lucrative contracts. This competitive environment demands constant adaptation and strategic maneuvering.
Lastly, one must carefully consider potential ethical considerations that may arise when working in defense contracting. While the field offers opportunities for technological advancement and financial benefits, individuals must weigh these against any personal or moral values that could be influenced by the nature of the projects they may undertake.
Resources for Defense Contractors
Now that you have decided to venture into the Defense Contracting Arena, it's crucial to familiarize yourself with the extensive array of resources available. These resources can provide invaluable support, guidance, and tools to help you succeed. This chapter will explore some essential websites and tools for defense contractors, as well as highlight helpful programs and initiatives in the industry.
Essential Websites and Tools for Contractors
When it comes to defense contracting, staying informed and connected is essential. Luckily, there are several websites and tools designed specifically for defense contractors to streamline their operations and access critical information. One such resource is the Defense Contract Management Agency (DCMA) website. Here, contractors can find comprehensive information on regulations, policies, and guidance for doing business with the Department of Defense (DoD). The DCMA website also offers training resources and tools to help contractors navigate the intricacies of the defense contracting process.
Another valuable website is the Federal Business Opportunities (FedBizOpps) portal, operated by the General Services Administration (GSA). It serves as a centralized platform for government agencies to post solicitations, contract awards, and other business opportunities. Defense contractors can use this website to search for relevant contracts, submit bids, and stay updated on upcoming opportunities. Additionally, the eBuy website, powered by the GSA, allows contractors to compete for orders and contracts in the commercial marketplace.
Helpful Programs and Initiatives for Defense Contractors
In addition to online resources, there are various programs and initiatives available to support defense contractors in their business endeavors. One notable initiative is the Small Business Innovation Research (SBIR) program. This program encourages small businesses to engage in federal research and development (R&D) efforts, driving technological innovation in defense-related fields. Through SBIR, defense contractors can receive funding to develop and commercialize their innovative ideas and solutions. Another beneficial program is the Procurement Technical Assistance Program (PTAP). This initiative, administered by the Defense Logistics Agency (DLA), provides specialized assistance to businesses seeking to do business with the DoD.
PTAP offers guidance on government contract regulations, bid preparation, and contract administration. They also provide training and counseling services to help defense contractors navigate the complexities of the defense contracting process successfully. These resources, websites, and programs play a pivotal role in equipping defense contractors with the knowledge and tools needed to thrive in the defense contracting arena. By utilizing these valuable resources, contractors have a higher chance of securing contracts, staying compliant with regulations, and ultimately growing their businesses.
Conclusion
The Defense Dollars – Breaking into the Defense Contracting Arena guide provides valuable insights and practical advice for anyone looking to enter the defense contracting industry. The comprehensive nature of the book ensures that readers will gain a thorough understanding of the nuances and challenges associated with securing defense contracts. With a friendly and accessible tone, the author encourages readers to pursue their goals in this highly lucrative sector. They emphasize the importance of developing a strategy, establishing relationships, and staying informed about government regulations and policies.
Overall, Defense Dollars is an essential resource for individuals or companies considering a foray into defense contracting. The author's expertise and genuine desire to help others succeed in this field shine through in every chapter. Whether one is a newcomer with limited knowledge or a seasoned contractor seeking to enhance their business, this guide provides the necessary tools and insights to navigate the complexities of the defense contracting arena successfully.