Welcome to the Resale Revolution, where treasures are waiting to be discovered and profits are ready to be made! Whether you're a seasoned reseller looking to elevate your game or a budding entrepreneur eager to dip your toe into the reselling business, this comprehensive guide is here to help you navigate the exciting world of reselling. From understanding the intricacies of sourcing in-demand products to mastering the art of persuasive salesmanship, this guide has got you covered.
Reselling can be a profitable and fulfilling venture for those with a keen eye and a knack for business. With the rise of online platforms and the growing demand for unique and vintage items, now is the perfect time to tap into this rapidly expanding market. With this guide, you'll gain the knowledge and strategies needed to capitalize on the immense potential of the reselling industry.
Key Takeaways:
Reselling business: The Ultimate Guide to Starting a Reselling Business is a comprehensive resource that provides valuable insights on how to start and run a successful reselling business.
Lucrative opportunity: Reselling offers a lucrative opportunity to generate income by purchasing items at a low price and selling them for a profit.
Tips and strategies: The guide offers a range of tips and strategies for sourcing inventory, determining pricing, marketing, and maintaining customer satisfaction.
Online platforms: The book discusses various online platforms, such as eBay, Amazon, and Poshmark, and provides guidance on how to leverage them effectively to reach a wider audience and maximize sales.
Scaling and growth: The guide dives into the importance of scalability and growth in a reselling business, outlining techniques to expand inventory, optimize operations, and increase profitability.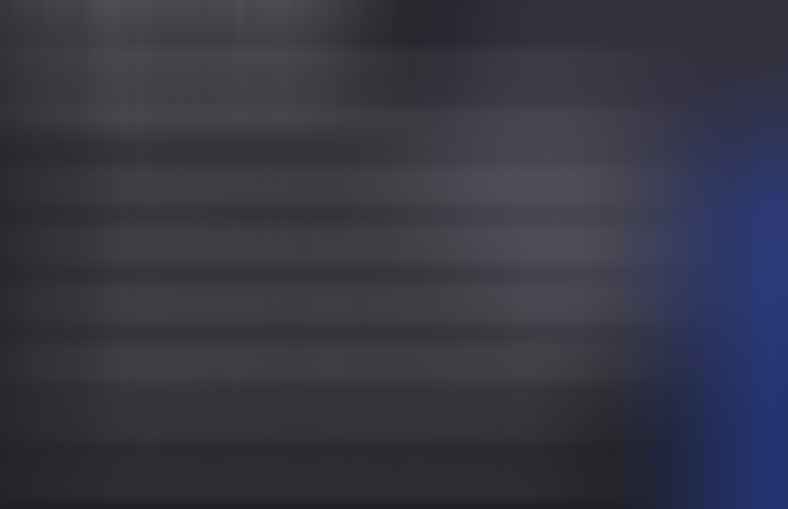 Types of Reselling Business
Now, let's explore the various types of reselling businesses that one can venture into. Each type comes with its own set of advantages and considerations, giving resellers the flexibility to choose the path that aligns best with their interests and goals.
| Type of Reselling Business | Main Characteristics |
| --- | --- |
| Online Retail Arbitrage | Reselling products purchased at a lower price from online retailers. |
| Wholesale Reselling | Buying goods in bulk directly from manufacturers or distributors and reselling them at a higher price. |
| Dropshipping | Listing and selling products on an e-commerce platform without storing or managing inventory. |
| Thrift Store Reselling | Finding valuable items from thrift stores and reselling them for a profit. |
Online Retail Arbitrage
Online retail arbitrage has gained significant popularity in recent years, allowing resellers to tap into a vast market of online retailers. This model involves scouring e-commerce platforms, such as Amazon or eBay, for products being sold at a lower price than their market value. Once a profitable product is identified, the reseller purchases it and lists it for sale at a higher price on a different platform.
Notably, one of the advantages of online retail arbitrage is the low barrier to entry. Resellers can start with limited capital and quickly leverage their online shopping skills to turn a profit. However, it's important to watch out for the increased competition and potential price fluctuations. Staying informed and adaptable are key to success in this fast-paced reselling niche.
Wholesale Reselling
Wholesale reselling involves establishing relationships with manufacturers or distributors to purchase goods in bulk at discounted prices. This model offers resellers the opportunity to buy products at a lower unit cost, enabling them to set competitive prices and yield higher profits.
One of the main advantages of wholesale reselling is the ability to establish a consistent supply chain, ensuring a steady inventory flow. Additionally, resellers can benefit from economies of scale by buying in bulk, increasing their profit margins. However, it's crucial to conduct thorough market research and build strong connections with reliable suppliers. Success in wholesale reselling requires careful planning, effective inventory management, and the ability to anticipate market trends.
Dropshipping
Dropshipping is a reselling model that eliminates the need for managing inventory or shipping products. Resellers partner with dropshipping suppliers who handle the warehousing, packaging, and shipping of products directly to customers. The reseller acts as the intermediary, focusing on marketing, customer service, and driving sales.
One standout advantage of dropshipping is the low upfront investment required. Resellers can start their business without the need to purchase and store inventory, significantly reducing financial risks. Moreover, dropshipping allows resellers to test various products and niches without committing to large quantities upfront.
Thrift Store Reselling
Thrift store reselling is a treasure hunt for hidden gems among secondhand items. Resellers visit thrift stores, flea markets, or garage sales to find unique and valuable products that can be sold for a profit. This type of reselling is ideal for individuals who enjoy the thrill of uncovering hidden treasures and have a keen eye for valuable items.
One of the most significant advantages of thrift store reselling is the vast range of items available at highly affordable prices. From vintage clothing to collectible toys, resellers can stumble upon exceptional finds that attract high demand from collectors and enthusiasts. However, it's important to note that the success of thrift store reselling heavily relies on the ability to identify valuable items and assess their marketability accurately. Extensive knowledge and research in various product categories is essential for making profitable purchases.
Step-by-Step Guide to Start a Reselling Business
Preliminary Research and Identifying Niche
Before diving into the reselling business, it's crucial to conduct thorough preliminary research and identify a niche market. This step sets the foundation for a successful venture. By determining the target market and specific products to resell, it becomes easier to tailor the business strategy and attract potential customers.
The reseller should begin by researching popular products and trends in the market. They can study online marketplaces, social media, and industry reports to gather insights. Additionally, identifying a niche market allows resellers to specialize in certain products or customer segments, providing a competitive advantage.
Hunting for Suppliers and Procurement
Once the reseller has identified their niche, the next step is to find reliable suppliers and establish procurement channels. Building a strong network of suppliers is vital for sustaining the reselling business. These suppliers should offer quality products at competitive prices, ensuring profitability.
The reseller can collaborate with manufacturers, distributors, or wholesalers as key suppliers. They can also explore trade shows, online directories, and networking events to connect with potential suppliers. By forging strong relationships with suppliers, they can negotiate better deals, secure consistent inventory, and maintain a reliable supply chain.
Perfecting Pricing Strategies
Developing effective pricing strategies is essential for maximizing profits and attracting customers. Resellers should consider factors such as product cost, market demand, competition, and perceived value when determining the pricing structure.
One popular approach is the competitive pricing strategy, where resellers benchmark their prices against competitors to ensure they are competitive. They can also consider dynamic pricing, adjusting prices based on market conditions and customer behavior. By regularly reviewing and optimizing pricing strategies, resellers can stay ahead in the market and generate sustainable revenue.
Launching and Promoting Your Business
Launching and promoting the reselling business requires a strong online presence and effective marketing strategies. Resellers can create a well-designed website or establish a presence on popular e-commerce platforms to showcase their products. They should prioritize user-friendly navigation and visually appealing product displays.
Marketing strategies may include social media marketing, influencer collaborations, content creation, and targeted advertising campaigns. Leveraging platforms like Facebook, Instagram, and YouTube helps reach a broader audience, while collaborating with influencers can boost brand visibility. By continuously engaging with customers and promoting the business through various channels, resellers can create a strong brand presence and drive sales.
Post-Launch Essential Steps
After the business is up and running, certain post-launch steps are crucial for long-term success. Regularly analyzing data and customer feedback can help identify areas for improvement and optimize the business strategy. Resellers should actively seek customer reviews and address any concerns promptly.
Additionally, maintaining a strong relationship with suppliers is vital to ensure a steady supply of quality products. Resellers should continuously monitor market trends and adapt their product offerings accordingly. By staying updated and evolving with the market, resellers can remain competitive and meet the changing demands of their customers.
Tips for Achieving Success in Reselling Business
One of the keys to achieving success in the reselling business is mastering various crucial aspects. This chapter will provide valuable tips and insights on how to excel in the world of reselling. From sourcing the right products to effectively managing inventory and providing excellent customer service, these strategies will pave the way for a thriving reselling business.
The Art of Sourcing
When it comes to reselling, sourcing the right products is paramount. It requires a keen eye for value and understanding what customers are looking for. One effective strategy is to partner with local thrift stores, consignment shops, and estate sales. These venues often offer unique and discounted items that can be resold at a higher price.
Attending auctions, both physical and online, can also be a fruitful sourcing method. These events provide an opportunity to find rare and valuable items that can generate substantial profits. Additionally, building relationships with wholesalers and manufacturers can grant access to brand new products at a competitive price.
Understanding Market Trends
To stay ahead in the reselling business, it's essential to stay informed about market trends and consumer preferences. By researching popular products and tracking sales data, resellers can identify items with high demand and profit potential.
Monitoring online marketplaces and social media platforms can help identify emerging trends and what products are currently in vogue. Keeping an eye on what influencers or celebrities endorse can also provide valuable insights into consumer preferences.
Effective Inventory Management
Proper inventory management is vital to running a successful reselling business. Resellers need to establish efficient systems for organizing and tracking inventory. This includes categorizing items, labeling them appropriately, and implementing an inventory management software or spreadsheet.
Regularly analyzing sales data can help resellers identify which products are selling well and which ones are in less demand. By understanding their inventory turnover rate and adjusting their purchasing decisions accordingly, resellers can optimize their profitability and minimize inventory holding costs.
Mastering Customer Service
Delivering exceptional customer service is crucial for building a loyal customer base. Resellers should respond promptly to inquiries and be accommodating to customer requests. Providing accurate product descriptions, high-quality images, and detailed information can help build trust between the reseller and the customer.
Offering hassle-free returns and addressing customer concerns promptly and professionally demonstrates a commitment to customer satisfaction. Resellers should also solicit feedback and reviews to enhance their reputation and make necessary improvements.
In today's digital age, utilizing social media and online platforms is essential for reaching a wider customer base. Resellers should create and maintain active social media accounts to showcase their products, engage with customers, and attract potential buyers.
Participating in online marketplaces and reselling platforms such as eBay, Amazon, or Etsy can provide access to a broader audience and additional selling opportunities. It is important to regularly update listings with compelling descriptions and eye-catching visuals to increase visibility and attract more customers.
By implementing these strategies, resellers can enhance their chances of succeeding in the competitive world of reselling. Excelling in sourcing, staying updated with market trends, managing inventory effectively, providing top-notch customer service, and utilizing online platforms will undoubtedly set resellers on a path towards success.
Factors to Consider Before Starting a Reselling Business
One of the first steps to take when starting a reselling business is to carefully evaluate various factors that can greatly impact its success. From understanding different business models to assessing startup costs and legal requirements, being well-informed is crucial. Additionally, analyzing market competition is essential to stay ahead in the game. By considering these factors, entrepreneurs can make informed decisions and lay a strong foundation for their reselling venture.
Evaluating Business Models
Before diving into the world of reselling, it is important to evaluate different business models available and choose the one that aligns with your goals and preferences. One popular option is the "buy low, sell high" model, where resellers purchase products at a low cost and then sell them at a higher price to make a profit. Another model is the consignment model, where resellers sell items on behalf of others for a percentage of the sale price.
Each business model has its own set of advantages and disadvantages. It is crucial to thoroughly analyze factors such as initial investment, required expertise, scalability, and potential profit margins. By understanding the nuances of each model, resellers can select the one that suits their skills and resources the best.
Assessing Startup Costs
When starting a reselling business, it is vital to assess the startup costs involved to ensure financial preparedness. These costs can include purchasing inventory, setting up a website or online store, marketing and advertising expenses, packaging supplies, and shipping materials. Additionally, entrepreneurs should consider any licensing or registration fees required by their local authorities.
By estimating these costs upfront, resellers can create a realistic budget and identify potential funding sources such as personal savings, loans, or grants. It is important to conduct thorough research and seek advice from professionals, like accountants or business consultants, to accurately assess the startup costs and develop a sound financial plan.
Understanding Legalities
Before launching a reselling business, it is crucial to have a solid understanding of the legal requirements that apply. This includes obtaining any necessary licenses or permits, registering the business name, and ensuring compliance with tax and sales regulations. Failure to comply with these legalities can result in fines, penalties, and potential closure of the business.
Additionally, resellers should familiarize themselves with consumer protection laws to ensure they are offering products that meet safety standards and comply with any labeling or packaging requirements. Understanding the legal landscape helps resellers build trust with customers and operate their business ethically.
Assessing Market Competition
Assessing market competition is essential to identify potential challenges and opportunities within the reselling industry. Resellers should conduct thorough market research to understand the demand, trends, and existing players in their target niche. This analysis helps entrepreneurs determine their unique selling proposition and develop strategies to set themselves apart from competitors.
By evaluating the strengths and weaknesses of competitors, resellers can learn from their successes and failures. This knowledge enables entrepreneurs to position their business effectively, identify gaps in the market, and tailor their offerings to meet customer needs. Staying aware of the competitive landscape is crucial for ongoing growth and success.
Pros and Cons of Reselling Business
The success of a reselling business depends on several factors, and it's important to weigh both the pros and cons before diving into this venture. Here, we will explore the advantages and challenges that come with starting a reselling business.
The Advantages of Reselling Business
Reselling has become a popular choice for entrepreneurs due to its numerous advantages. Firstly, reselling offers a low barrier to entry, making it accessible to individuals regardless of their entrepreneurial experience. This means that anyone with a passion for finding great deals and selling valuable products can start a reselling business. Secondly, reselling allows entrepreneurs to tap into existing networks and marketplaces, such as online platforms and consignment stores. This eliminates the need to build a customer base from scratch, increasing the chances of success.
In addition to the accessibility and established networks, reselling also offers flexibility and scalability. Entrepreneurs have the freedom to choose their own working hours and locations, making it an appealing option for those seeking a work-life balance. Furthermore, reselling provides the opportunity for exponential growth and increased profitability. As an entrepreneur gains experience and builds up their inventory, they can expand their business to include more products, target new markets, and potentially secure exclusive deals with suppliers.
The Challenges in Reselling
While reselling presents attractive advantages, it also comes with its fair share of challenges. One of the main hurdles resellers face is the risk of acquiring counterfeit or low-quality products. This can tarnish their reputation and lead to dissatisfied customers. Therefore, it is crucial for resellers to thoroughly research and verify the authenticity and quality of their inventory before offering it for sale.
Another challenge in the reselling business is the inherent competition that exists, especially in popular marketplaces. With many resellers vying for the attention of buyers, entrepreneurs must find unique ways to differentiate themselves and stand out from the crowd. This could involve offering exceptional customer service, providing personalized shopping experiences, or finding niche markets that are not saturated with resellers.
Furthermore, reselling requires constant sourcing of new inventory to ensure a steady supply of products. This can be time-consuming and may involve frequent visits to thrift stores, garage sales, online auctions, or establishing relationships with wholesalers. Entrepreneurs must also stay informed about market trends and consumer demands to accurately forecast and adapt their inventory accordingly.
Overall, while there are challenges, the reselling business can be a rewarding and profitable venture for those who approach it with dedication, research, and an open mind. With careful consideration of the pros and cons, aspiring resellers can make informed decisions to set themselves up for success.
Industry Case Studies: Success Stories and Lessons
While starting a reselling business can be an exciting endeavor, it's always beneficial to learn from those who have succeeded in the industry. In this chapter, we will explore some inspiring case studies of individuals who have built successful reselling businesses, showcasing the strategies they employed, the challenges they encountered, and the lessons they learned along the way.
Thriving Through Dropshipping

Dropshipping has emerged as a popular reselling model, allowing entrepreneurs to sell products without the need for inventory management. One shining example is Sarah, a reseller who started her business solely through dropshipping. By leveraging online platforms and reaching out to reliable suppliers, Sarah was able to rapidly scale her business. Within the first year, she achieved a staggering 300% growth in sales, with a significant portion of her profits reinvested into marketing campaigns. She quickly learned that focusing on niche markets helped her stand out amidst fierce competition.

While dropshipping offers several advantages, including minimal upfront costs and low overhead, Sarah also encountered challenges. She had to carefully vet suppliers to ensure quality products and reliable delivery times. Additionally, customer service became paramount, as any issues with shipping or product quality needed to be swiftly addressed to maintain her reputation.

Making Big Through Retail Arbitrage

Retail arbitrage involves sourcing products from retail stores at discounted prices and reselling them for a profit. John, a seasoned reseller, found great success through this strategy. He meticulously researched products, visiting various stores to find hidden gems that could be sold at higher prices on online marketplaces. By building relationships with store managers and staying updated on clearance sales and promotions, John consistently found profitable inventory.

However, retail arbitrage has its challenges. Competition is fierce, and it requires diligent research and quick decision-making to secure lucrative deals. John emphasized the importance of having a keen eye for spotting undervalued products and staying up to date with market trends. Despite the hurdles, John's dedication and attention to detail enabled him to turn retail arbitrage into a highly profitable business.

Success in Wholesale Reselling

Wholesale reselling involves purchasing products in bulk from manufacturers or distributors at discounted rates and reselling them for a profit. Emily, a wholesale reseller, found immense success by cultivating strong relationships with suppliers and capitalizing on volume discounts. By strategically choosing high-demand products and negotiating favorable terms with suppliers, she achieved substantial profit margins.

The wholesale reselling model comes with its own set of challenges. Emily had to invest considerable time and effort in building a network of trusted suppliers and ensuring timely deliveries. Managing inventory and storage space also became crucial elements of her business. However, Emily's meticulous planning and dedication to providing exceptional customer service allowed her to build a flourishing wholesale reselling business.
Conclusion
By embarking on the journey of starting a reselling business, individuals can tap into a lucrative market and establish a sustainable source of income. "Resale Revolution – The Ultimate Guide to Starting a Reselling Business" serves as a comprehensive resource, providing invaluable tips and insights to help aspiring entrepreneurs navigate the exciting world of reselling. With practical strategies, expert advice, and real-life examples, this guide equips individuals with the knowledge and confidence needed to succeed in this dynamic industry.
Whether he is an experienced reseller or a novice looking to venture into the reselling market for the first time, "Resale Revolution" offers valuable guidance for anyone seeking to make a profitable business out of reselling. From understanding sourcing and pricing to masterful marketing techniques, this guide covers it all. By applying the strategies outlined in this guide, individuals can confidently build and grow their own successful reselling business, becoming a part of the thriving resale revolution.