Whether you're a fitness enthusiast, a busy professional, or an aspiring entrepreneur, this guide will equip you with all the essential knowledge and tips to kick-start your own successful meal prep business. With rising health consciousness and the demand for convenient, nutritious meals on the go, this industry is booming – and now it's your turn to join the marathon.
In this comprehensive guide, you'll learn from the experiences of seasoned meal prep experts who have mastered the recipe for success. From sourcing fresh ingredients to crafting unique menus, from efficient meal preparation techniques to building a loyal clientele, this guide will cover it all. So, get ready to dive into the world of sweet and savory possibilities and embark on a journey that will satisfy both your entrepreneurial spirit and your customers' cravings.
Key Takeaways:
Identify your target audience: Understanding who your meal prep service is catering to is crucial for creating a successful venture. Analyze their preferences, dietary restrictions, and budget to tailor your services accordingly.
Focus on delivering high-quality and nutritious meals: Customers are looking for convenient and healthy food options. Make sure your meal prep service offers balanced and flavorful meals that are made with fresh and organic ingredients.
Streamline your operations: Invest in effective systems and technology to streamline your meal prep service. This includes efficient meal planning, accurate inventory management, and reliable delivery processes.
Build strong relationships with local suppliers: Establishing good relationships with local farmers, growers, and suppliers will ensure a consistent supply of fresh ingredients and help create a sense of community support.
Provide excellent customer service: Going the extra mile to provide exceptional customer service is essential for building a loyal customer base. Respond promptly to inquiries, listen to customer feedback, and make improvements based on their suggestions.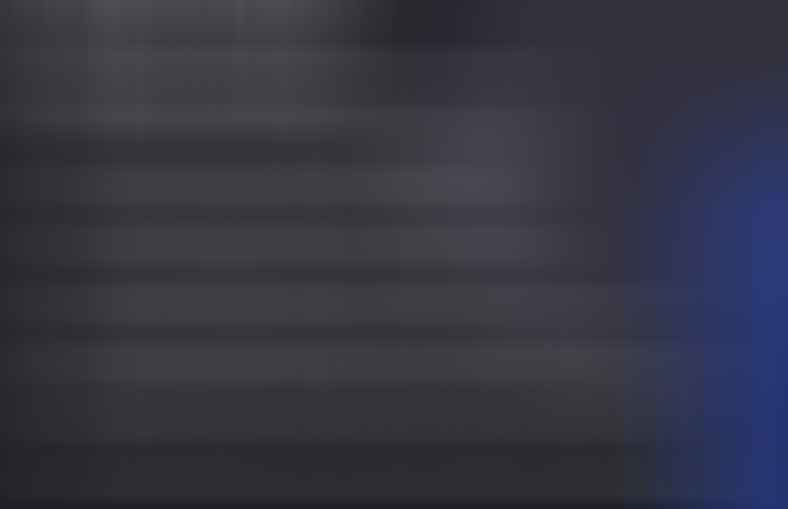 Understanding the Types of Meal Prep Services
Now let's dive into the different types of meal prep services available. Understanding these options will help you choose the right service that meets your needs and dietary preferences. Here are the main types to consider:
Personal Chef vs. Catering Services
Traditional vs. Online Meal Prep Services

Personal chefs offer customized meal plans and often prepare the food in your own kitchen. They cater to individual preferences, dietary restrictions, and allergies.
Catering services are ideal for large events or gatherings. They provide pre-cooked meals in bulk, which are typically delivered to the location of your choice.

Traditional meal prep services involve local establishments, such as restaurants or grocery stores, that offer pre-packaged meals. These meals are usually refrigerated and require reheating before consumption.
Online meal prep services operate through websites or mobile apps, allowing you to order pre-made meals that are delivered to your doorstep. They often provide a wider variety of options and cater to specific dietary needs.

Specialized Meal Prep like Vegan or Keto

Specialized meal prep services focus on specific diets, such as vegan, vegetarian, keto, or paleo. They offer meals tailored to your dietary preferences and often provide detailed nutritional information.
Personal Chef vs. Catering Services
When it comes to personal chef services, individuals can enjoy the luxury of having a professional cook prepare customized meals right in the comfort of their own kitchen. Personal chefs work closely with their clients to create meal plans that align with their specific preferences, dietary restrictions, and allergies. They often source high-quality ingredients and use their culinary expertise to create delicious and healthy meals.
On the other hand, catering services are a great choice for larger gatherings or events. Whether it's a corporate function, wedding, or family reunion, catering services can handle the demand of feeding a crowd. They provide pre-cooked meals in bulk and deliver them to the desired location. This saves valuable time and effort in the kitchen, allowing the host to focus on other aspects of the event.
Traditional vs. Online Meal Prep Services
Traditional meal prep services, typically offered by local restaurants or grocery stores, provide pre-packaged meals that are often refrigerated. These meals require reheating before consumption. While they may lack customization options, they offer convenience and are readily available for pickup or delivery. Traditional meal prep services are a good choice for quick and easy meal solutions.
Online meal prep services, on the other hand, have gained immense popularity in recent years. With a few clicks, you can order pre-made meals that suit your dietary preferences and have them delivered to your doorstep. These services often offer a wide variety of options, ranging from vegan and gluten-free to low-carb and high-protein meals. They provide convenience, save time, and make healthy eating more accessible for individuals with busy lifestyles.
Specialized Meal Prep like Vegan or Keto
Specialized meal prep services cater to individuals following specific diets, such as vegan or keto. These services understand the importance of adhering to dietary restrictions and provide meals that align with these preferences. Whether you're looking to maintain a plant-based lifestyle or follow a low-carb, high-fat ketogenic diet, specialized meal prep services have got you covered. They focus on sourcing high-quality ingredients that meet the dietary requirements of each specific diet and provide detailed nutritional information, ensuring you stay on track with your health goals.
Step-By-Step: Setting Up Your Meal Prep Service
Any successful meal prep service begins with careful planning and organization. This chapter will guide you through the step-by-step process of setting up your own meal prep service, ensuring you have all the necessary elements in place to create a thriving business.
Identifying Your Target Market
When starting a meal prep service, it's crucial to identify your target market. Understanding who your potential customers are will help you tailor your offerings to their specific needs and preferences. Conduct market research by analyzing demographics, lifestyles, and dietary preferences of people in your area. Determine if you want to cater to busy professionals, fitness enthusiasts, or families, and shape your business accordingly.
Moreover, it's essential to consider your competition while identifying your target market. Research other meal prep services in the area and assess what they offer and how you can differentiate yourself. Understanding the needs that aren't being adequately addressed by existing services will allow you to carve out your own niche and attract a loyal customer base.
Crafting a Unique Concept
In a crowded marketplace, having a unique concept is key to standing out from the competition. Consider what makes your meal prep service special and different from others. It could be a focus on specific dietary needs, such as vegan or gluten-free options, or a commitment to using locally sourced, organic ingredients. Whatever your concept may be, ensure that it resonates with your target market.
Think about how you can leverage your background, expertise, or personal story to create a compelling narrative for your meal prep service. Customers appreciate authenticity and a strong connection to the food they consume. By highlighting your unique selling points, you can attract those who align with your values and mission.
The menu is the heart of your meal prep service, and developing a well-crafted menu is crucial to its success. Consider the dietary needs and preferences of your target market when designing your menu. Include a variety of options that cater to different taste preferences and dietary restrictions.
It's important to strike a balance between offering variety and maintaining efficiency in your kitchen. Choose menu items that can be prepared in a timely manner without compromising on quality. Regularly update your menu to keep it fresh and exciting, incorporating seasonal ingredients and customer feedback. By regularly evaluating and refining your menu offerings, you can ensure your meal prep service remains attractive and relevant.
Sourcing Quality Ingredients
The quality of your ingredients plays a significant role in the success of your meal prep service. Customers appreciate fresh, flavorful, and nutritious meals. Take the time to research local suppliers and find sources for high-quality ingredients, preferably organic and sustainably sourced whenever possible.
A good relationship with your suppliers is key to consistent ingredient quality. Establish partnerships with trusted vendors or farmers who share your commitment to providing the best ingredients. This will not only ensure that you consistently receive top-notch ingredients but also allow you to support local businesses and build a strong network within the food industry.
Setting Up Your Kitchen
Creating an efficient and well-equipped kitchen is crucial for the smooth operation of your meal prep service. Designate specific areas for different tasks such as food prep, cooking, storage, and packaging. Invest in high-quality kitchen equipment that suits your needs and enables you to prepare meals in a timely manner.
Additionally, ensure that your kitchen meets all necessary health and safety regulations. Implement proper food handling practices, maintain cleanliness, and have clear guidelines for staff to follow. By prioritizing safety and organization in your kitchen, you can provide assurance to customers and build trust in your brand.
Packaging and Delivery Solutions
The packaging and delivery of your meal prep service are crucial aspects that directly impact your customers' experience. Choose packaging that is not only aesthetically pleasing but also functional and environmentally friendly. Invest in containers that keep the food fresh and secure during transportation.
Consider offering different portion sizes or packaging options to cater to various customer preferences. This can include individual or family-sized meals, as well as customizable options for customers to personalize their orders. Streamline your delivery process by carefully planning routes and ensuring timely deliveries. A reliable and efficient delivery system is key to customer satisfaction.
Essential Tips For a Successful Meal Prep Service
Any entrepreneur looking to start a successful meal prep service knows that there are certain key factors to consider. Providing exceptional customer service, updating the menu regularly, creating an effective marketing strategy, and keeping up with healthy food trends are all essential for the success of a meal prep service. By following these tips, individuals can ensure that their business thrives and their customers are satisfied.
Providing Exceptional Customer Service
One of the most crucial aspects of running a successful meal prep service is providing exceptional customer service. Not only does this help establish a positive reputation, but it also fosters customer loyalty. To achieve this, it is important for the service to offer responsive and friendly communication with customers. Whether it's addressing inquiries promptly or resolving any issues that may arise, outstanding customer service ensures that clients feel valued and heard. Additionally, going the extra mile by incorporating personalized touches, such as handwritten notes or special discounts for loyal customers, can make a significant impact on customer satisfaction and retention.
Moreover, building a strong feedback system is vital for continuous improvement. Encouraging customers to provide feedback on their experience and their meal preferences not only helps tailor the service to their needs but also helps identify areas of improvement. By actively listening to customer feedback and implementing necessary changes, a meal prep service can constantly evolve and exceed customer expectations.
To keep customers engaged and excited about the meal prep service, it is essential to update the menu regularly. People become bored with monotony, and offering a variety of flavors and options ensures continued interest in the service. This means introducing new dishes and flavors periodically, as well as catering to different dietary preferences and requirements. By staying in tune with current food trends and experimenting with innovative recipes, a meal prep service can constantly offer fresh and enticing menus to its customers. Moreover, incorporating seasonal ingredients and highlighting their health benefits can further appeal to clients seeking a nutritious and diverse meal plan.
When updating the menu, it is important to strike a balance between introducing new dishes and retaining customer favorites. Recognizing popular menu items through customer feedback and sales data allows the service to maintain a core selection of dishes that customers rely on while successfully introducing new options to keep things exciting.
Creating an Effective Marketing Strategy
An effective marketing strategy is imperative for any meal prep service aiming for success. Creating awareness and generating interest among potential customers is crucial to drive growth. Utilizing various marketing channels, such as social media platforms, email newsletters, and collaborations with influencers, can significantly expand the service's reach. Engaging content, such as behind-the-scenes glimpses into the meal preparation process, success stories from satisfied customers, and informative articles related to healthy eating, can help build a strong brand and connect with the target audience on a personal level.
Furthermore, offering incentives for referrals, as well as collaborating with local gyms, health centers, or wellness events, can help reach a wider audience interested in healthy lifestyle choices. By exploring different marketing strategies and adapting them based on the target market, a meal prep service can effectively promote its offerings and attract new customers.
Keeping Up with Healthy Food Trends
A successful meal prep service understands the importance of catering to healthy food trends. Staying up-to-date with the latest nutrition research and trends allows the service to offer meals that align with customer preferences and dietary needs. Whether it's incorporating plant-based options, highlighting gluten-free or vegan dishes, or focusing on specific diets like keto or paleo, it is essential to adapt the menu to meet evolving demands.
Moreover, staying informed about emerging ingredients and cooking techniques can give a meal prep service a competitive edge. By incorporating superfoods, experimenting with unique flavor profiles, and offering innovative twists on classic dishes, a service can position itself as a leader in the industry. Customers are more likely to choose a meal prep service that not only aligns with their dietary preferences but also offers exciting and trendy options to support their health and wellness goals.
By following these essential tips for a successful meal prep service, entrepreneurs can establish a thriving business that caters to customer needs, keeps up with industry trends, and stands out in a competitive market.
If you are considering providing meal prep services, there are several factors you should consider to ensure the success and efficiency of your business. By carefully analyzing these factors, you can maximize your profits and provide a reliable and high-quality service to your customers.
Factors to Consider in Providing Meal Prep Services
Cost Analysis and Pricing
One of the most crucial factors to consider when offering meal prep services is the cost analysis and pricing. Determining the cost of ingredients, packaging, and other supplies is essential to set an appropriate price that covers your expenses and allows for a reasonable profit margin.
It is important to consider the fluctuations in ingredient costs, as well as the pricing strategies of your competitors. By conducting market research and regularly evaluating your expenses, you can set competitive prices that are attractive to potential customers.
Food Safety and Hygiene Protocols
Ensuring food safety and maintaining strict hygiene protocols is paramount when providing meal prep services. Customers trust you with their health, so it is vital to adhere to high-quality standards to avoid any foodborne illnesses or contamination.
Implementing proper sanitation practices, storing food at the correct temperatures, and using safe cooking methods are essential for a successful meal prep service. Regularly training your staff on food safety measures and keeping them up to date with industry regulations can help maintain a safe and hygienic environment.
Compliance with Local Health Regulations
Complying with local health regulations is crucial to operate a legally sound meal prep service. Familiarize yourself with the specific requirements and guidelines set by your local health department to ensure that your business meets all necessary standards.
Adhering to these regulations will not only help you avoid legal issues and penalties but will also assure your customers that their meals are prepared in a safe and regulated environment. Regular inspections and proper record-keeping are essential to maintain compliance with health regulations.
Time Management and Efficiency
Running a meal prep service requires effective time management and efficiency to meet demand and deliver meals on time. Having a well-structured work plan, organizing tasks, and optimizing production processes can help you maximize productivity.
Implementing efficient systems for inventory management, meal assembly, and packaging can significantly streamline your operations. It is also important to anticipate peak demand periods and allocate resources accordingly to ensure that your service runs smoothly even during busy times.
Sustainability Practices
Incorporating sustainability practices into your meal prep service can attract environmentally conscious customers and contribute to a positive brand image. Consider using eco-friendly packaging materials, sourcing locally grown produce, and reducing food waste.
Engaging in sustainable practices not only benefits the environment but can also save you money in the long run. Customers are increasingly aware of the impact their choices have on the planet and are more likely to support businesses that prioritize sustainability.
By carefully considering these factors, he or she can create a successful meal prep service that provides a valuable and reliable solution for customers seeking healthy and convenient meals.
Pros and Cons of Starting a Meal Prep Service
One of the first things to consider when starting a meal prep service is the pros and cons associated with this type of business. By understanding the advantages and challenges that come with it, aspiring entrepreneurs can make an informed decision and prepare for success.
Advantages: Potential for Growth, Increased Demand, Personal Satisfaction
One of the main advantages of starting a meal prep service is the potential for growth. As more and more people are becoming health-conscious and looking for convenient ways to maintain a balanced diet, the demand for meal prep services is on the rise. This presents a significant opportunity for entrepreneurs to tap into a growing market and expand their business over time.
In addition to the potential for growth, starting a meal prep service can also bring personal satisfaction. By providing healthy and delicious meals to busy individuals, entrepreneurs have the chance to make a positive impact on their customers' lives. This sense of fulfillment and the ability to contribute to their community's wellness can be incredibly rewarding for those passionate about healthy living.
Challenges: Intense Competition, Demanding Workload, Variable Customer Preferences
While there are numerous advantages to starting a meal prep service, it is essential to be aware of the challenges that come with it. One of the primary challenges is the intense competition in the industry. With the increasing popularity of meal prep services, more entrepreneurs are entering the market, making it vital for new businesses to differentiate themselves and provide a unique value proposition to attract customers.
Another challenge that aspiring entrepreneurs need to consider is the demanding workload. Running a meal prep service requires meticulous planning, ingredient sourcing, meal preparation, packaging, delivery, and customer service. The workload can be physically and mentally demanding, especially during peak times, making it important for entrepreneurs to have effective strategies in place to manage their time and resources efficiently.
Lastly, variable customer preferences can be a challenge for meal prep service providers. Every individual has different dietary needs, taste preferences, and lifestyle requirements. It is crucial for entrepreneurs in this industry to offer a wide variety of meal options that cater to various dietary restrictions and preferences to ensure customer satisfaction.
Features of Successful Meal Prep Services
Any successful meal prep service possesses a set of key features that sets them apart from the competition. These features ensure that the service not only meets the needs of its customers but also stands as a reliable and efficient option in the market.
1. Variety and Customization: One of the important features of successful meal prep services is the ability to offer a wide variety of meal options. Customers have diverse dietary preferences, and a great meal prep service recognizes this by providing options for various diets, including vegetarian, vegan, gluten-free, and paleo. Additionally, they allow customization, enabling customers to make specific requests or modifications to suit their individual preferences.
2. High-Quality Ingredients: A successful meal prep service prioritizes the use of high-quality ingredients. Customers place their trust in these services to provide them with healthy and nutritious meals. Whether it's sourcing organic produce or using locally-sourced ingredients, the emphasis is on offering meals made with the freshest and finest ingredients available.
3. Convenience and Delivery: Convenience is a crucial aspect of any successful meal prep service. Customers often choose meal prep services because they are seeking convenience and time-saving options. A reliable service offers hassle-free online ordering platforms and delivers meals right to the customer's doorstep. Their delivery schedules are prompt and reliable, ensuring a seamless experience for the customers.
Showcase of Successful Meal Prep Service Brands
When it comes to successful meal prep service brands, two notable examples stand out: FreshFit Foods and PowerPlates.
FreshFit Foods: With a focus on healthy and delicious meals, FreshFit Foods has gained popularity among health-conscious individuals. They offer a wide range of meal options, including vegetarian and gluten-free choices. Their meals are crafted using locally-sourced, organic ingredients, ensuring top-notch quality. Customers also appreciate their flexible delivery options, allowing them to receive their meals at their convenience.
PowerPlates: PowerPlates has made a name for itself as a successful meal prep service, especially among fitness enthusiasts. They cater to specific dietary goals, offering meal plans designed to support weight loss, muscle gain, or athletic performance. With their attention to detail and commitment to high-quality ingredients, PowerPlates has garnered a loyal following. Their reputation for delivering results has made them a go-to choice for fitness-conscious individuals.
Common Traits among Successful Meal Prep Businesses
Several common traits can be observed among successful meal prep businesses:
1. Effective Marketing and Branding: Successful meal prep services invest in strategic marketing and branding efforts. They understand the importance of creating a strong brand identity that resonates with their target audience, resulting in increased brand recognition and customer loyalty.
2. Streamlined Operations: These businesses have streamlined their operations to ensure efficiency and excellent customer service. Whether it's optimizing their meal preparation processes, establishing efficient delivery routes, or leveraging technology-driven solutions for online ordering, successful meal prep services place a strong emphasis on operational effectiveness.
3. Responsive Customer Support: A hallmark of successful meal prep businesses is their commitment to providing exceptional customer support. Whether it's addressing customer queries, accommodating special requests, or promptly resolving any issues that may arise, these businesses prioritize building strong relationships with their customers.
Conclusion
By embracing the concept of a healthy hustle, individuals and entrepreneurs can create a successful meal prep service that caters to the growing demand for convenient and nutritious meals. Through determination, passion, and a commitment to customer satisfaction, they can transform their love for cooking into a thriving business. With an emphasis on quality ingredients, innovative recipes, and personalized customer experiences, they can provide a valuable service that helps people adopt healthier eating habits, save time, and achieve their wellness goals.
Additionally, by staying adaptable and staying attuned to market trends, these meal prep service providers can stay ahead of the competition and continue to grow their customer base. It's a journey that requires dedication and hard work, but the rewards are plentiful. As more people prioritize health and convenience, those who channel their passion into creating an exceptional meal prep service have an opportunity to make a positive impact on individuals' lives while achieving their own entrepreneurial dreams.