Luminous rays danced through the canopy of leaves as the couple strolled hand-in-hand, marveling at the idyllic setting of the RV park. They couldn't help but imagine themselves joining the ranks of happy campers, gazing at starlit skies and sharing stories around a crackling bonfire. However, just as their excitement peaked, the sobering question loomed: "How much does it cost to build an RV park?"
Growing in popularity, RV parks offer a haven for adventurers seeking the perfect balance of outdoor exploration and creature comforts. For those daring to venture into this profitable venture, a variety of factors must be considered to ensure a successful endeavor. The cost of building an RV park can vary significantly depending on location, size, amenities, and infrastructure requirements.
First and foremost, the location plays a crucial role in determining the cost. Proximity to popular tourist destinations or scenic areas often entails higher land prices. Infrastructure expenses, such as water, sewage, and electrical systems, also contribute heavily to the budget.
In addition, zoning regulations and legal fees should not be underestimated, as navigating through complex bureaucracy can be both time-consuming and costly. Overlooking these essential aspects can quickly turn an aspiring entrepreneur's dream into a financial nightmare.
Though the cost may seem daunting, with meticulous planning and comprehensive research, building an RV park can prove to be a lucrative long-term investment. In this informative blog post, we will delve further into the intricacies of RV park construction costs and provide a comprehensive guide to help answer the question on every aspiring park owner's mind.
Key Takeaways:
Location: The location of the RV park plays a significant role in determining the overall cost. Factors such as land prices, accessibility, and proximity to popular tourist destinations can greatly impact the expenses.
Infrastructure: Building an RV park requires various infrastructure elements such as utility connections, sewage systems, electrical hookups, and gravel or asphalt roads. The complexity and quality of these infrastructures can significantly affect the total cost.
Amenities and Facilities: The amenities and facilities provided at the RV park, such as restrooms, showers, laundry facilities, swimming pools, playgrounds, and Wi-Fi connectivity, can significantly increase the cost of construction and maintenance.
Permits and Regulations: Obtaining the necessary permits and complying with local regulations is a crucial part of building an RV park. Costs associated with permits, inspections, zoning restrictions, and environmental assessments should be taken into account during the budgeting process.
Size and Capacity: The size and capacity of the RV park will impact the cost, as larger parks with a higher number of parking spaces require more investment in land acquisition, infrastructure, amenities, and operational expenses.
The cost of building an RV park depends on factors such as location, infrastructure, amenities, permits, and the size of the park. It is essential to conduct proper research and budgeting to ensure a financially viable and successful project.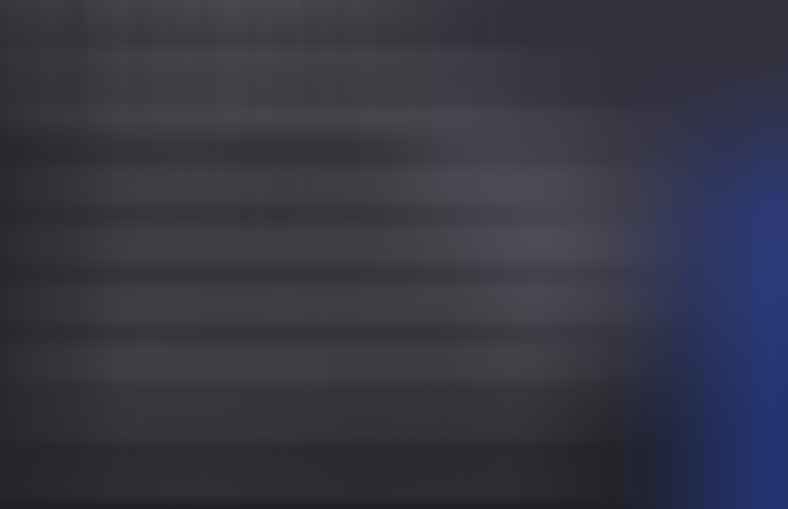 Estimating the Costs of an RV Park
Any aspiring RV park owner knows that before embarking on such a venture, estimating the costs involved is crucial. Understanding the financial aspects allows one to have a realistic idea of what it takes to build and operate an RV park successfully. In this chapter, we will explore the different factors that contribute to the overall cost of constructing an RV park.
Size and Scope: What Kind of RV Park Are You Building?
When estimating the costs associated with building an RV park, it is essential to consider the size and scope of the park you envision. Are you planning to develop a small and intimate campground with just a dozen spaces or a larger, full-service RV resort that can accommodate hundreds of vehicles? The size and scale of the park dictate the overall development costs as well as ongoing operational expenses.
If you are considering a smaller RV park, you may have the advantage of lower upfront costs. With fewer sites and amenities to build, the construction expenses can be more manageable. However, it's important to note that a smaller park may limit your revenue potential in the long run. On the other hand, a larger RV resort offers the potential for higher profits due to a larger customer base, but the initial investment may be significantly higher.
Additionally, the location and geographical features of the RV park can also impact costs. For instance, if the site requires extensive site preparation, such as grading or land clearing, these expenses need to be factored into the budget. Similarly, infrastructure requirements like water and electrical connections can vary depending on the location, terrain, and utilities accessibility.
Breakdown of Different Costs Associated with RV Park
To gain a comprehensive understanding of the costs involved, it is essential to break down the different components that contribute to the overall expenses of building and operating an RV park.
Land Acquisition Costs: One of the initial expenses is purchasing the land on which the RV park will be developed. Factors such as location, proximity to attractions, and availability of utilities can influence the land's price.
Site Preparation and Infrastructure Costs: This includes clearing and grading the land, installing utilities such as water, electricity, and sewage, and constructing the roadways and parking pads. These initial infrastructure costs can vary significantly based on the complexity of the project and location.
Amenities and Facilities: RV parks often offer amenities to attract and accommodate guests, such as restrooms, showers, laundry facilities, swimming pools, playgrounds, and picnic areas. The range and quality of amenities provided will impact the overall cost of the park.
Permits and Legal Costs: Obtaining the necessary permits and complying with local regulations can involve legal fees and administrative costs. It is crucial to have a clear understanding of the regulatory requirements and associated expenses.
Marketing and Operational Costs: Once the RV park is ready to welcome guests, ongoing operational costs come into play. These include marketing and advertising expenses, staff wages, maintenance, utilities, insurance, and other miscellaneous costs.
By considering and analyzing each component, a prospective RV park owner can establish a solid estimation of the costs involved in building and running the park.
Cost for Land Acquisition
Despite being a lucrative business venture, building an RV park requires careful planning and significant investment. One of the key expenses involved in establishing an RV park is acquiring the land. The cost of land acquisition can vary greatly depending on several factors, including location, size, and amenities offered.
Prices and Factors That Affect Land Cost
When it comes to purchasing land for an RV park, prices can range anywhere from tens of thousands to millions of dollars. The price will primarily depend on the location of the property. Land situated in popular tourist destinations or near major highways tends to be more expensive due to higher demand. Additionally, factors such as the size of the plot, proximity to amenities like lakes or hiking trails, and the availability of utilities can also impact the land cost.
Other significant factors influencing the land cost are zoning regulations and permits. Some areas may require special permits or have specific zoning restrictions for building an RV park. It's crucial to research and understand these requirements beforehand to avoid any unexpected delays or expenses.
Location: Land situated in highly desirable tourist areas tends to be more expensive.
Size and amenities: Larger plots with more amenities like lakes or recreational areas can drive up the land cost.
Utilities: The availability of utilities such as water, electricity, and sewage connections can affect the land price.
Zoning regulations and permits: Zoning requirements and necessary permits may vary by location and can impact both cost and development timeline.
Perceiving the unique combination of factors that affect land cost is crucial for anyone looking to build an RV park. A careful evaluation of these aspects will help investors make informed decisions and budget accordingly.
Realities of Site Preparation and Development
Once the land is acquired, it is essential to consider the realities of site preparation and development. Developing an RV park involves clearing the land, grading, drainage, and creating infrastructure to support RVs and their occupants. Depending on the condition of the land and the desired amenities, site preparation costs can be substantial.
Site development expenses can vary depending on factors such as soil conditions, slope, required infrastructure upgrades, and landscaping requirements. For instance, if the land has uneven terrain, additional expenses may arise as significant grading work becomes necessary. Underground utility installation, including water and sewage connections, electrical hook-ups, and road construction, also contributes to the overall costs.
It is worth noting that unexpected challenges and expenses may arise during the site preparation phase, such as the discovery of hazardous materials or the need for extensive environmental remediation. Therefore, it is crucial to work closely with professionals such as engineers and environmental consultants to anticipate and address these potential obstacles.
Read: How to Start a Beauty Supply Store With No Money?
Infrastructure Development
Last year, John and Sarah decided to fulfill their lifelong dream of owning an RV park. They had always been passionate about traveling and knew that creating a welcoming space for fellow travelers would be fulfilling. However, they quickly realized that building an RV park requires careful planning and significant investment. In this chapter, we will explore the different aspects of infrastructure development involved in constructing an RV park.
Costs of Utility Installation for an RV Park
When it comes to creating a well-functioning RV park, utilities play a crucial role. From electrical and water hookups to sewage systems, it is essential to ensure that your future guests have access to all the necessary amenities. However, the installation of utilities can be a major expense for RV park owners.
Typically, the cost of utility installation varies depending on factors such as location, site layout, and the distance from existing utility connections. Hiring a professional contractor with experience in RV park development is crucial to ensure that the utility installation is done efficiently and according to relevant regulations.
One of the most significant costs associated with utility installation is electrical work. RV sites require individual electrical hookups, known as pedestals, to provide power to campers. The cost of installing electrical hookups can vary depending on the number of sites and the distance from the power source. Additionally, it is important to consider the ongoing cost of electricity consumption, which will depend on the pricing structure provided by the local utility company.
Water supply and sewage systems are also essential components of an RV park. Installing water lines to each RV site, along with a central sewage system, can be a substantial investment. The cost will depend on factors such as distance, site topography, and the need for any specialized equipment. It is essential to prioritize the use of durable materials, as any leaks or inefficiencies can lead to costly repairs and dissatisfied guests.
Building Roads, Paths, Amenities, and Facilities
Creating a well-designed and functional infrastructure is crucial for the success of your RV park. Beyond utility installations, it is crucial to consider the construction of roads, paths, and the development of amenities and facilities that will enhance the guest experience.
Roads within the RV park should be spacious enough for vehicles to maneuver easily, even when towing trailers. Investing in high-quality road materials, such as asphalt or concrete, can help ensure longevity and minimize maintenance costs. Additionally, clearly marked paths and signs are important to guide guests around the park safely.
Amenities and facilities are the heart of an RV park. From common areas and recreation spaces to laundry facilities and restrooms, these amenities greatly influence a traveler's decision to stay at a particular park. Constructing well-maintained amenities with a range of offerings, such as picnic areas, swimming pools, and playgrounds, will attract more guests and create a positive reputation for your park.
It is worth noting that developing these amenities and facilities involves significant costs, including materials, labor, and ongoing maintenance. However, by prioritizing safety, cleanliness, and providing a range of amenities, RV park owners can attract more visitors and establish a loyal customer base.
Lastly, for aspiring RV park owners looking for additional guidance and support, joining an RV Park Owners group can be invaluable. These groups often provide a wealth of knowledge, helping new owners navigate the complexities of infrastructure development and offering advice on various topics related to park management. The Rv Park Owners group – Getting Started thread on RV Life's forum is a great resource for connecting with experienced owners who can share their insights and offer support.
RV Park Specific Facilities
However, building an RV park involves more than just creating spaces for RVs to park. RV parks also require specific facilities to cater to the needs of the campers. These facilities not only enhance the camping experience but also attract more guests to the park.
Cost of Installing RV Hookups
One crucial aspect of an RV park is the installation of RV hookups. These hookups provide campers with essential amenities such as water, electricity, and sewer connections. The cost of installing RV hookups can vary depending on the size of the park and the number of hookups needed. On average, the cost can range from $2,000 to $6,000 per hookup.
The cost includes materials, labor, and any necessary permits. It's important to note that the distance between each hookup also plays a role in the overall cost. For instance, if the hookups are spread far apart, additional plumbing and electrical work may be required, increasing the expenses.
When installing RV hookups, it's essential to comply with local building codes and regulations to ensure the safety and convenience of the campers. Hiring a professional contractor experienced in RV park installations can help streamline the process and ensure everything is up to code.
Construction of RV Pads and Sites
Another significant aspect of building an RV park is the construction of RV pads and sites. These are the designated areas where campers park their vehicles and set up their camping equipment. The cost of constructing RV pads and sites can vary depending on various factors such as site preparation, materials used, and site amenities.
When establishing RV pads and sites, it is crucial to consider the durability and safety of the structures. The use of sturdy materials such as concrete or asphalt ensures a long-lasting foundation for the RVs. Additionally, including amenities like picnic tables, fire pits, and BBQ areas can attract more campers and enhance their overall experience.
It's worth noting that the number and size of RV pads and sites will depend on the capacity of the RV park. Larger parks with more spaces will naturally require a higher investment. However, constructing a well-designed and organized RV park layout ensures optimum utilization of space, maximizing potential revenue.
Recreational Facilities and Amenities Cost
After determining the land and infrastructure costs in building an RV park, we now turn our attention to the expenses associated with recreational facilities and amenities. These recreational offerings play a vital role in attracting visitors and enhancing their overall experience at the park. From swimming pools to playgrounds, the amenities provided can greatly impact the success of an RV park.
Importance of Recreational Amenities in an RV Park
One cannot underestimate the significance of recreational amenities in an RV park. These facilities are what make a park stand out and differentiate it from others. The presence of well-maintained facilities not only adds value to the property but also ensures that visitors have a memorable stay. RV owners often look for parks that offer a variety of amenities to keep themselves and their families entertained during their stay.
Recreational amenities not only provide entertainment and leisure opportunities but also promote a sense of community among park visitors. From organized activities to communal areas such as picnic spots or common rooms, these amenities facilitate social interaction and create lasting connections among campers. Moreover, they encourage guests to extend their stay, leading to increased revenue for the RV park.
Furthermore, incorporating recreational amenities in an RV park can help attract a diverse range of visitors. Families with children may seek parks with playgrounds and game rooms, while fitness enthusiasts may prefer parks with hiking trails and sports facilities. By catering to the varying interests and preferences of different demographic groups, an RV park can appeal to a wider audience and ensure a higher occupancy rate throughout the year.
Detailed Expenses for Common RV Park Amenities
When it comes to the expenses associated with recreational amenities, it's important to consider the individual costs for each facility. Some common amenities found in RV parks include swimming pools, hot tubs, sports courts, playgrounds, dog parks, and fitness centers. The costs associated with these amenities can vary depending on factors such as size, quality, and additional features.
The construction of a swimming pool in an RV park, for instance, involves expenses related to excavation, installation of necessary equipment, such as pumps and filters, as well as ongoing maintenance costs. Similarly, setting up a dog park requires the installation of fences, waste stations, and adequate space for the four-legged visitors to run and play. Each amenity has its own set of requirements and costs that must be considered in the overall budget.
It is worth highlighting that the most important aspect of maintaining these amenities is safety. Regular inspections and adherence to safety regulations are crucial to ensure the well-being of visitors. Additionally, having amenities that stand out from the competition can create a positive image of the RV park. Offering unique features, such as themed playgrounds or well-equipped fitness centers, can make a park more enticing to potential guests and contribute to higher occupancy rates.
Permits, Licenses, and Legalities
Despite the allure of creating a serene retreat for travelers and campers, building an RV park requires navigating a labyrinth of permits, licenses, and legalities. Before one can break ground on their dream campsite, it is crucial to understand and comply with various regulations to ensure both safety and the lawfulness of their venture.
The Costs of Compliance: Regulations and Legalities
When it comes to building an RV park, compliance with regulations is not only a legal obligation but also an essential step towards providing a safe and enjoyable experience for guests. Authorities typically require developers to obtain permits for land use, water and sewage systems, environmental impact assessments, and adherence to building codes. Although these requirements may vary depending on the location and specific nature of the park, they often involve significant costs.
One area of concern for park developers is the installation of utilities such as electric, water, and sewage hookups. Meeting the necessary requirements for these facilities can be both costly and time-consuming. Additionally, developers must ensure compliance with zoning regulations to determine the appropriate location and density of the park. This may involve conducting surveys, drafting site plans, and consulting with experts to navigate the complex web of local ordinances.
Furthermore, developers must adhere to health and safety regulations to protect both guests and the environment. This includes implementing fire safety measures, providing proper waste management facilities, and ensuring the accessibility and functionality of essential amenities. Failure to comply with these regulations not only exposes the developer to legal consequences but also puts the well-being of guests at risk.
Importance of Insurance and Its Costs
Insurance is another vital aspect when it comes to building and operating an RV park. As an RV park owner, not only do you need to protect your investment but also safeguard the well-being of your guests and employees. Adequate insurance coverage can provide financial protection in case of accidents, property damages, or lawsuits arising from any incidents within the park.
The cost of insurance varies depending on several factors such as the size of the RV park, the number of amenities offered, the location, and the coverage limits desired. Insurance providers take into account potential risks, such as liability claims, property damage, theft, or natural disasters, to determine the premiums. While insurance expenses can add to the overall cost of building and operating an RV park, they provide peace of mind and financial protection against unforeseen circumstances.
Moreover, obtaining insurance coverage is often a prerequisite for securing permits and licenses, as regulatory authorities require proof of adequate protection. Therefore, integrating insurance costs into the budget from the early planning stages is crucial to ensure a smooth and compliant process.
Additional Costs
Despite the initial costs involved in acquiring land and constructing the essential amenities for an RV park, there are several additional expenses to consider. These costs can greatly impact the overall budget and should be carefully planned for. To get a comprehensive understanding of the expenses involved, visit How Much Does it Cost to Build an RV Park? (2023) for more information.
Landscaping and Aesthetics: Costs to Consider
Landscaping and aesthetics play a crucial role in attracting RVers and providing an enjoyable experience for guests. It's important to create an appealing setting that enhances the park's overall atmosphere. Landscaping costs encompass a variety of elements, such as planting trees and shrubs, installing decorative elements like fountains or statues, and creating well-maintained lawns and gardens.
Investing in landscaping not only improves the visual appeal of the RV park but also offers functional benefits. Trees and vegetation can provide shade and privacy, enhancing the overall camping experience. Additionally, a well-maintained exterior can create a positive first impression for potential guests and contribute to their overall satisfaction.
When planning for landscaping costs, it's essential to consider ongoing maintenance expenses. This includes regular lawn mowing, pruning, weeding, and irrigation system upkeep. While the upfront expense of landscaping can be significant, maintaining a visually appealing environment is an ongoing expense that should be factored into the operational costs of the park.
The Costs and Importance of Maintenance
Maintenance is a critical aspect of running a successful RV park. Regular upkeep ensures a safe and enjoyable environment for guests and helps preserve the park's infrastructure for long-term use. It encompasses various areas, including utilities, amenities, buildings, roads, and landscaping.
When it comes to utilities, routine maintenance is necessary to ensure water and sewage systems are functioning properly. Electrical systems must also be regularly inspected and repaired if needed. Any issues with these essential services can lead to inconveniences and displeasure for guests, potentially affecting the park's reputation and repeat business.
Building maintenance includes periodic inspections, repairs, and upgrades to structures such as restrooms, laundry facilities, and recreational buildings. Regular cleaning and upkeep of these amenities are essential to provide a clean and comfortable environment.
Road maintenance is equally important for the convenience and safety of guests. Continuous monitoring of road conditions, repair of potholes, and proper signage are necessary to prevent accidents and ensure a smooth driving experience within the park.
Lastly, proper upkeep of landscaping significantly contributes to an appealing environment. Regular trimming, pruning, and lawn care activities are essential to maintain an attractive appearance and prevent overgrowth, which could pose safety risks or detract from guests' overall experience.
The importance of maintenance cannot be overstated. Not only does regular maintenance enhance the RV park's overall ambience and functionality, but it also helps prevent costly repairs and replacements in the future. By investing in proper upkeep, park owners ensure a positive experience for their guests and foster a strong reputation in the outdoor hospitality industry.
Operational Costs
Now, let's delve into the operational costs associated with running an RV park. These costs include personnel expenses, utilities, and ongoing maintenance costs, all crucial aspects to consider when planning the budget for your RV park.
Personnel: Hiring, Training, and Staff Costs
Managing an RV park requires a dedicated team of staff to ensure smooth operations and provide exceptional customer service. Hiring the right personnel, training them effectively, and covering their costs are important considerations. First and foremost, you will need a campground manager who oversees the day-to-day operations. This individual should possess excellent communication skills, be well-organized, and have a strong background in hospitality management.
Depending on the size of the park, you may also require additional staff such as receptionists, groundskeepers, maintenance personnel, and security personnel. When hiring, it's crucial to conduct thorough interviews and background checks to ensure that you find reliable and trustworthy individuals. Training programs can be implemented to familiarize new hires with park policies, customer service standards, and safety protocols. These programs may include classroom training, on-the-job mentoring, and periodic refresher courses.
In addition to salaries, you should account for other staff costs such as employee benefits (including retirement plans and health insurance), uniform allowances, and ongoing training expenses. While it may be tempting to cut corners on personnel costs, investing in a capable and dedicated team ultimately pays off in the form of higher customer satisfaction and repeat visits.
Utilities and Ongoing Maintenance Costs
Keeping the lights on and the facilities in top shape is vital for the success of your RV park. Utility costs, including electricity, water, and sewage, are ongoing expenses that need to be factored into your budget. The extent of these costs will depend on the size of your park, the amenities offered, and the peak season's occupancy. Implementing energy-saving measures, such as energy-efficient lighting and water-saving fixtures, can help mitigate utility expenses in the long run.
Investing in renewable energy sources, like solar panels, can also be a viable option to reduce dependency on traditional power sources. Maintenance costs encompass a wide range of activities, from regular landscaping and cleaning to repairs and replacements. Ensuring that campsites, common areas, and facilities are well-maintained not only enhances the overall guest experience but also contributes to the longevity of your RV park.
It is important to budget for routine inspections, preventative maintenance, and occasional unexpected repairs. To keep costs manageable, some parks might opt for outsourcing certain maintenance tasks, such as pool cleaning or lawn care, whereas others may choose to have an in-house maintenance team. The choice will depend on the park's specific needs, budget constraints, and local labor market dynamics.
Ultimately, meticulous planning and ongoing monitoring of operational costs are crucial to the financial sustainability of your RV park. By investing in qualified personnel, implementing energy-saving measures, and proactively maintaining your facilities, you are likely to create a safe, enjoyable, and profitable environment for all your guests to enjoy.
Potential Revenue Streams
Lastly, when considering the financial aspects of building an RV park, it's crucial to assess the potential revenue streams it can generate. RV parks offer numerous opportunities for generating income beyond just renting out campsites. Here are some common revenue streams that can contribute to the profitability of an RV park:
How Much You Can Make from an RV Park
One of the primary sources of revenue for an RV park is the income generated from renting out campsites. The amount of money one can make from an RV park largely depends on its location, amenities, and services provided. A well-developed park with attractive facilities and convenient access to popular tourist destinations can command higher rental rates. In some popular vacation spots, for instance, campsites can be rented out for $40 to $80 per night, while monthly rates can range anywhere from $400 to $1,000 or more.
Moreover, apart from campsite rentals, additional services such as storage facilities, laundry services, RV repair and maintenance, and convenience stores can provide supplementary revenue. By offering these amenities on-site or through partnerships with local businesses, RV park owners can create an all-inclusive camping experience, attracting more visitors and increasing their revenue potential.
Additionally, hosting special events or organizing recreational activities specifically tailored for RV campers can also contribute to the overall revenue. These events can include guided tours, outdoor workshops, live entertainment, or even seasonal celebrations. By embracing creativity and fostering a sense of community, RV park owners can attract more campers and generate additional income through these unique offerings.
Revenue vs Costs: Is Building an RV Park Profitable?
Building and running an RV park involves significant costs, including land acquisition, site development, infrastructure installation, operating expenses, and ongoing maintenance. Therefore, it is essential to determine the profitability of an RV park by comparing the potential revenue with these associated costs.
When evaluating profitability, one should consider various factors such as the operational season length, average occupancy rate, and the local market demand for RV camping. While a well-positioned and well-managed RV park can generate substantial profits, it's crucial to conduct thorough market research and feasibility studies to ensure a sound business plan. Furthermore, implementing efficient cost management strategies, negotiating favorable supplier contracts, and maximizing revenue from various streams can also contribute to the profitability of an RV park.
It's important to note that building and operating an RV park requires significant investments, both in terms of time and money. However, with proper planning, a well-executed marketing strategy, and a dedication to providing exceptional experiences for campers, the financial returns can be rewarding.
Important Factors to Consider
Your RV park's success and profitability depend on several key factors. By carefully considering these aspects, you can make informed decisions to ensure that your park meets the needs of your target audience and stays ahead of the competition. Here are some important factors to consider:
Seasonality and Location: Impacts on Building and Operating Costs
The seasonality and location of your RV park play a crucial role in both building and operating costs. A prime location with high demand will generally require a larger investment for land acquisition, construction costs, and infrastructure development. On the other hand, a less desirable location may save you money upfront, but it may also limit your park's potential revenue.
Seasonality also influences the costs of building and operating an RV park. In popular tourist destinations, the high season often brings increased demand, but it may also lead to higher prices for utilities, staff salaries, and other operational expenses. Conversely, a park in a region with a short tourist season may face lower demand and reduced revenue during off-peak months.
Considering these factors, it's crucial to analyze the local market, assess the potential demand throughout the year, and evaluate the associated expenses. A thorough analysis will help you determine the optimal location and address the seasonal fluctuations effectively. After all, understanding the impact of seasonality and location will assist in making strategic decisions to maximize your RV park's success.
The Environmental Impact and Sustainability of Your RV Park
Being mindful of the environmental impact and practicing sustainability are becoming increasingly important factors when building an RV park. Visitors are becoming more conscious of the environment and seek destinations that prioritize eco-friendly practices. By incorporating sustainable features into your park's design, you not only appeal to environmentally-conscious travelers but also reduce long-term operational costs.
When designing your park, consider implementing energy-efficient infrastructure, such as LED lighting, solar panels, and efficient water systems. Incorporating recycling stations, promoting composting, and using eco-friendly cleaning products can also contribute to a greener RV park. Emphasize the use of native vegetation in landscaping, which not only reduces water consumption but also adds to the natural beauty of the park.
Investing in sustainable practices not only benefits the environment but also helps attract a growing market segment of eco-conscious travelers. By showcasing your commitment to sustainability, you can differentiate your RV park from competitors and build a loyal customer base who value and appreciate your efforts.
Case Studies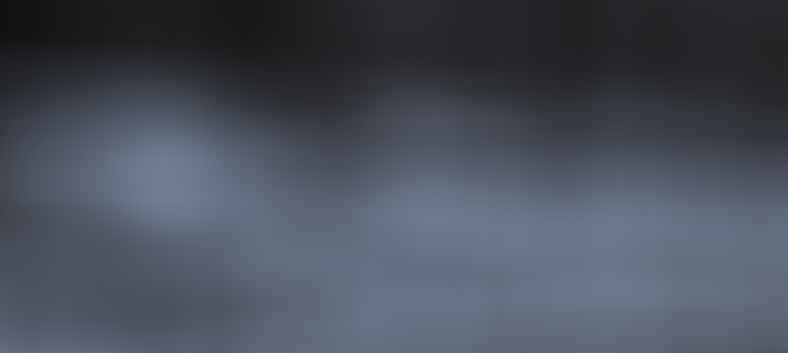 Now let's take a closer look at some real-life case studies to give you a better idea of the costs involved in building an RV park. These examples provide valuable insights and data that can help you estimate the expenses associated with different types of projects.
Family-Friendly RV Park: In this case, a couple in Idaho invested $500,000 to build a small RV park with 25 campsites, a playground, and picnic areas. They spent approximately $150,000 for site preparation, including leveling the land, electrical and plumbing installations, and landscaping. The couple also allocated $300,000 for the construction of amenities such as restrooms, a laundry facility, and a community center. With additional costs for permits and licenses, their total investment amounted to $500,000.
Luxury RV Resort: A developer in Florida decided to build a high-end RV resort featuring premium amenities and services. The project, with an initial investment of $2 million, included 100 spacious paved sites, a swimming pool, a clubhouse, a fitness center, and a gourmet restaurant. The developer spent around $500,000 on site preparation, including clearing the land, installing utilities, and creating a drainage system. The rest of the budget was allocated to the construction of high-quality facilities to ensure a luxurious experience for guests.
Conversion of Existing Property: On the outskirts of a popular national park, a business owner purchased a motel to convert it into an RV park. With an investment of $1.5 million, he transformed the existing building into a reception area, restrooms, and a small shop. The property already had a large parking lot, which was turned into RV campsites by adding hookups. The remaining budget went towards landscaping, security features, and renovating the old motel rooms into rental cabins.
How Established RV Park Owners Did It
In this subsection, let's explore how some already established RV park owners embarked on their journey. Each story is unique, and their experiences can offer valuable insights to those considering entering the business.
Lessons Learned and Tips from Successful RV Parks
Now, let's dive into the essential lessons learned and tips from successful RV park owners. These pro tips can help you navigate through the challenges and make informed decisions on your own journey. Here are some key takeaways:
Invest in Amenities: Successful RV parks emphasize the importance of offering attractive amenities to ensure an enjoyable stay for guests. Features such as clean restrooms, well-equipped laundry facilities, recreation areas, and pet-friendly spaces greatly contribute to customer satisfaction.
Consider Location: Location plays a crucial role in the success of an RV park. It's important to choose an area that offers natural beauty, nearby attractions, and convenient access to highways and services. Being situated close to popular tourist destinations or in areas with a high demand for RV accommodations can greatly maximize your park's occupancy.
Maintain a Strong Online Presence: In this digital age, having a well-designed website, active social media accounts, and positive online reviews are essential for attracting potential guests. Utilize online booking platforms and leverage digital marketing strategies to reach a wider audience.
Customer Service is Key: Maintaining exceptional customer service is crucial for repeat business and positive reviews. Ensuring friendly and helpful staff, prompt responses to inquiries, and a clean and well-maintained park will leave a lasting impression on your guests.
Knowing the Legal Requirements: Familiarize yourself with the zoning regulations, permits, licenses, and health and safety requirements specific to your area. Complying with all necessary legal obligations from the start will save you from potential issues down the road.
Final Steps and Precautions
To successfully build an RV park, there are some final steps and precautions that one must take. Paying attention to these details can ensure a smooth and successful project from start to finish.
Getting the Right Help: Professionals You Should Consult
When it comes to building an RV park, it is crucial to consult with the right professionals to avoid any costly mistakes down the road. Architects and engineers play a vital role in designing and laying out the park, ensuring that it meets all the necessary codes and regulations. They can help determine the best layout for roads, water, and electrical hookups.
It is also wise to consult with a lawyer who specializes in real estate and zoning regulations. They can assist in acquiring the proper permits and licenses and ensure compliance with local laws. Additionally, a surveyor can help identify property boundaries and address any potential land or drainage issues that may arise.
Lastly, reaching out to contractors and suppliers with experience in building RV parks can make a significant difference. They have the expertise to provide accurate cost estimates, suggest cost-saving measures, and recommend materials that can withstand the wear and tear of daily RV use. Collaborating with these professionals ensures that the park is built to the highest standards, guaranteeing a positive experience for future visitors.
Having a Contingency Plan: Preparing for Unexpected Costs
No matter how well-prepared one may be, there are always unexpected costs that may arise during the construction process. Having a contingency plan in place is essential to handle these unforeseen expenses without derailing the project entirely.
One crucial aspect of a contingency plan is setting aside an emergency fund. This fund should cover a percentage of the overall budget to account for any surprises that may pop up. It provides a safety net and grants the flexibility to address unexpected expenses promptly.
Another precautionary measure is conducting a thorough feasibility study before starting the project. This study analyzes all potential risks, including construction delays, fluctuating material costs, and changes in zoning regulations. By identifying possible roadblocks in advance, one can develop strategies to mitigate them and ensure a smoother construction process.
When it comes to building an RV park, preparation and planning are crucial. By seeking professional help and having a well-thought-out contingency plan, one can minimize risks, stay within the budget, and create a successful RV park that camping enthusiasts will love.
Conclusively
Deciding to build an RV park is an exciting venture, but one that requires careful financial planning. As shown, there are various factors to consider when determining the cost of developing an RV park. However, it is important to note that the specific expenses will vary depending on the location, size, and amenities of the park.
When considering the initial construction costs, developers should account for land acquisition, infrastructure development, amenities, and permits. Ongoing expenses, such as maintenance, utilities, and advertising, should also be factored into the financial projections. Additionally, investing in a professional feasibility study and seeking advice from industry experts can provide valuable insights into the potential costs and revenue streams associated with operating an RV park.
Overall, the cost to build an RV park can range from a few hundred thousand to several million dollars. It is crucial for developers to carefully analyze and plan for these expenses to ensure a successful and profitable venture. With thorough financial planning and a commitment to providing an exceptional experience for RV enthusiasts, she can create a thriving RV park that attracts visitors from far and wide.
FAQ
How much does it cost to build an RV park?
The cost of building an RV park can vary depending on several factors. On average, you can expect to spend anywhere from $500,000 to $1 million, but this can go higher depending on the size and location of the park, amenities provided, and infrastructure requirements. It's best to consult with experienced professionals and conduct a feasibility study for a more accurate cost estimate tailored to your specific needs.
What are the key factors that influence the cost of building an RV park?
Several factors play a role in determining the cost of building an RV park. The primary ones include land acquisition and site preparation, utility connections (water, electricity, sewer), road and parking lot construction, amenities such as bathhouses, laundry facilities, swimming pools, playgrounds, Wi-Fi, and landscaping. Additionally, the location of the park, permit fees, environmental assessments, and legal costs can also impact the overall expenses.
Can I expect a return on investment from building an RV park?
Yes, building an RV park can be a profitable investment if done right. The consistent demand for RV travel and camping makes these parks attractive for many travelers. With careful planning, good management, and providing desirable amenities, you can attract a steady stream of visitors and generate a reasonable return on your investment. Conducting market research, analyzing the competition, and creating a solid business plan tailored to your target demographic can significantly increase your chances of success in this venture.