If you're an avid fashionista with an eye for timeless treasures, or simply someone looking to declutter their closet, starting a consignment business might just be the perfect venture for you. Whether you're an aspiring entrepreneur or a fashion enthusiast looking to monetize your passion, this guide will provide you with the essential steps and insider tips to successfully launch your very own consignment business.
Running a consignment business can be both exciting and rewarding, but it can also be challenging without proper guidance. In this comprehensive guide, you'll learn everything from how to curate a successful inventory, attract customers, and price your items competitively, to the potential risks and pitfalls you should be aware of. Discover the secrets to transforming your closet into a cash-generating machine and embark on this journey with confidence as you learn from experienced consignment professionals.
Key Takeaways:
Understand the consignment market: Before starting a consignment business, it is essential to have a good understanding of the consignment market. This includes knowing the types of products that sell well on consignment, understanding the target audience, and familiarizing yourself with the competition.
Build a strong network: Building a strong network is crucial for a successful consignment business. This involves establishing relationships with suppliers, customers, and other businesses in the industry. By creating a network, you can acquire a steady stream of inventory and attract a larger customer base.
Develop effective marketing strategies: Implementing effective marketing strategies is essential for the success of your consignment business. Utilize social media platforms, email marketing, and local advertisements to reach your target audience. You can also consider hosting events or collaborating with influencers to enhance your brand visibility.
Create an organized inventory system: Having a well-organized inventory system is crucial for streamlining your consignment business operations. This includes implementing a tagging system, categorizing items, and maintaining accurate records of each item's price and consignment agreement. This will help you easily locate items, track sales, and ensure customer satisfaction.
Provide excellent customer service: Excellent customer service is key to building a loyal customer base and attracting potential consignors. Provide prompt responses to inquiries, offer fair pricing, and ensure timely payments to consignors. Going above and beyond to meet customer and consignor needs will enhance your business's reputation and lead to positive word-of-mouth referrals.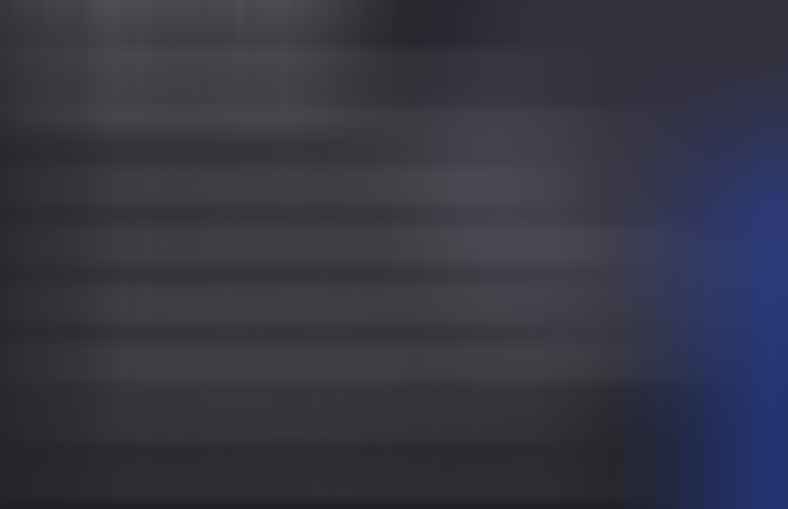 Understanding the Types of Consignment Business
While starting a consignment business, it is essential to understand the different types of consignment businesses available. Depending on the items sold or the location, these types can vary significantly. By familiarizing oneself with these distinctions, one can make informed decisions on the direction and focus of their venture.
Types Based on Items Sold
When it comes to consignment businesses, the types can be categorized based on the items they sell. Here are the main types you can consider:
Clothing Consignment: A popular choice among entrepreneurs, clothing consignment businesses focus exclusively on reselling gently used garments and accessories.
Furniture Consignment: This type of consignment business focuses on selling used furniture, offering customers an affordable and sustainable solution for furnishing their homes.
Electronics Consignment: With the constant evolution of technology, electronics consignment businesses provide a platform for selling pre-owned gadgets, offering customers competitive prices and reducing electronic waste.
Book Consignment: For bibliophiles and avid readers, book consignment businesses offer a treasure trove of used books, allowing sellers to declutter their shelves and buyers to find their next literary gem at discounted prices.
Art Consignment: Art consignment businesses enable artists or collectors to showcase and sell their artwork on consignment, giving them exposure and a chance to reach a wider audience.
Understanding these different types based on items sold can help aspiring consignment business owners narrow down their focus and target their desired audience effectively.
Types Based on Location
Another way to categorize consignment businesses is by the location where they operate. Here are some common types based on location:
Brick-and-Mortar Consignment Stores: These are physical stores where customers can browse and purchase items directly. They offer a unique shopping experience and allow customers to inspect the items firsthand.
Online Consignment Platforms: In this digital era, online consignment platforms have gained immense popularity. They provide a convenient way for individuals to sell and purchase goods from the comfort of their homes.
Prominent Marketplaces: Platforms like eBay, Amazon, or Etsy also serve as popular avenues for consignment businesses to showcase and sell their items to a larger customer base.
Pop-up Consignment Shops: These temporary stores appear at various locations for a limited time, attracting customers with the allure of exclusive deals and limited-time offers.
Mobile Consignment Ventures: Mobile consignment businesses operate from vehicles or trailers, taking their merchandise directly to customers, providing convenience and a unique shopping experience.
By understanding the different types of consignment businesses based on location, entrepreneurs can select the most suitable option that aligns with their business goals and target audience.
Overall, whether one chooses to specialize in a specific item category or decides to focus on a particular location, understanding the various types of consignment businesses is crucial for success in the industry. Each type offers its own set of advantages and challenges, and by analyzing the market and target demographics, entrepreneurs can make informed decisions that maximize their chances of making their consignment venture profitable.
Essential Factors to Consider Before Starting a Consignment Business
The success of a consignment business relies on several key factors that need to be carefully considered before diving in. Taking the time to conduct thorough market research and analysis, selecting the perfect business location, securing adequate capital, and fulfilling all legal requirements are crucial steps in setting a solid foundation for a successful consignment venture.
Market Research and Analysis
Prior to starting a consignment business, conducting comprehensive market research and analysis is essential. This stage involves gathering information about the target market, including the preferences, buying habits, and purchasing power of potential customers. Understanding the local demographic and economic conditions will allow entrepreneurs to tailor their business strategies accordingly.
Moreover, analyzing the competition is equally important in order to identify gaps in the market, assess the demand for specific clothing items or goods, and determine the most effective pricing strategies. This in-depth knowledge will provide valuable insights and help differentiate the consignment business from its rivals, resulting in a greater chance of success.
Business Location
Choosing the right location for a consignment business is a critical decision that can significantly impact its success. Ideally, entrepreneurs should aim to establish their store in a high-traffic area with a target demographic that aligns with their offerings. This could include areas near shopping centers, popular neighborhoods, or college campuses, where there is a steady flow of potential customers.
Moreover, it is important to consider the accessibility and visibility of the chosen location. A storefront situated in a convenient spot, with ample parking spaces and clear signage, can attract more foot traffic and potential customers. Additionally, entrepreneurs should assess the rental or lease costs associated with the chosen location to ensure it aligns with their budget.
Capital
The availability of sufficient capital is essential to get a consignment business off the ground. Starting a consignment store typically requires funding for various initial expenses, including lease deposits, store renovations, purchasing inventory, marketing efforts, and personnel costs. Therefore, entrepreneurs need to determine the required capital and establish a solid financial plan to ensure they have enough resources to cover the necessary expenses in the initial stages.
Securing funding options, such as loans, partnerships, or personal investment, can be explored to obtain the necessary capital. Additionally, budgeting and financial forecasting should be conducted to estimate the projected revenues and expenses, allowing entrepreneurs to effectively manage their finances and track their progress along the way.
Legal Requirements
Complying with all legal requirements is vital to operate a consignment business legally and smoothly. Entrepreneurs should consult with local authorities and obtain the necessary licenses and permits to avoid legal issues and penalties. This may include applying for a business license, registering for tax purposes, and obtaining any specific permits related to the consignment industry.
Furthermore, it is crucial to familiarize oneself with the legal aspects of consignment agreements, which outline the terms and conditions between the consignor and consignee. These agreements protect the interests of both parties involved and establish clear guidelines regarding pricing, commission rates, and payment terms. Seeking legal advice or consulting with professionals in the industry can ensure compliance with all relevant laws and regulations.
Step-by-step Guide to Starting a Consignment Business
Developing a Business Plan
While starting a consignment business may seem straightforward, it is crucial to develop a solid business plan to ensure long-term success. A business plan helps outline your goals, target market, pricing strategy, and financial projections. It serves as a blueprint for your business and guides the decision-making process as you move forward.
When developing a business plan for a consignment business, it's essential to consider factors such as the location, competition, and target audience. Conducting thorough market research will help identify potential challenges and opportunities. Additionally, a comprehensive analysis of your financial projections will aid in determining the feasibility and profitability of your venture.
Sourcing and Selecting Items for Sale
Sourcing and selecting quality items for your consignment business is key to attracting customers and building a reputation for offering desirable products. It's important to establish relationships with individuals looking to consign their items, as well as with local thrift stores, estate sales, and online platforms.
One of the advantages of consignment business is that you don't need to purchase inventory upfront; instead, you offer a platform for individuals to sell their pre-owned items while earning a percentage of the sale. By carefully curating your inventory, you can ensure that each item meets your quality standards and suits your target market's preferences.
Pricing Strategy
Developing an effective pricing strategy is crucial in a consignment business. Pricing too high may deter buyers, while pricing too low may result in reduced profitability for both the consignor and your business. It is essential to research the market value of similar items, taking into consideration the condition, brand, and popularity.
Avoid the temptation to set prices based solely on the consignor's expectations; instead, aim for a fair price that attracts buyers while ensuring a reasonable profit margin. Regularly evaluating and adjusting prices based on market demand and feedback will help you stay competitive and maintain steady sales.
Marketing and Advertising
Effective marketing and advertising are crucial for attracting both consignors and buyers to your consignment business.
Utilize social media platforms and online marketplaces to reach a wider audience; create engaging content showcasing unique items, promotions, and events. Building an active online presence with regular updates and interactions will help establish your brand and attract potential customers.
Launching Your Business
Once you have developed a solid business plan, sourced quality inventory, established a pricing strategy, and implemented effective marketing techniques, it's time to launch your consignment business.
Consider hosting a grand opening event or partnering with local influencers or bloggers; these tactics can generate excitement and increase foot traffic to your store. Don't forget to optimize your store layout and displays, creating an inviting and organized space for customers to easily browse and find the items they desire.
By following these steps and continuously evaluating and adapting your business strategies, you can build a successful consignment business and turn unwanted items into cash while providing a valuable service to your community.
Insider Tips for Running a Successful Consignment Business
If you're looking to start a consignment business from scratch, there are some insider tips you should keep in mind to increase your chances of success. These tips will help you navigate the ins and outs of the consignment industry, allowing you to establish a well-run and profitable business.
Consignment Agreement
One of the most important aspects of running a consignment business is to establish clear and comprehensive consignment agreements with your suppliers. An effective consignment agreement outlines the terms and conditions of the consignment process, ensuring that both parties understand their responsibilities and obligations. This agreement typically includes details such as the length of the consignment period, pricing, payment terms, and return policies.
When drafting a consignment agreement, it is crucial to protect your interests as the business owner. Clearly state your commission rates, which should cover your expenses and ensure a profit margin. Additionally, include provisions that safeguard you from damages or loss of the consigned items. Remember, a well-structured and legally-binding consignment agreement will mitigate potential conflicts and ensure a smooth operation.
Display and Organization of Goods
The way you present and organize your consigned goods impacts both the customer experience and the likelihood of making sales. Creating an attractive and well-organized display is key to attracting potential buyers and making your store visually appealing. With an organized layout, customers can easily navigate through your inventory and find what they're looking for.
Consider categorizing items by type, size, or style to make it easier for customers to locate specific items. Creating visually appealing displays with complementary colors and themes can also enhance the shopping experience. Regularly rotate and update displays to keep things fresh and encourage repeat visits. Proper signage and labeling are important as well. Clear price tags and item descriptions enable customers to make informed purchase decisions.
Customer Service
When it comes to running a successful consignment business, exceptional customer service plays a vital role. Building strong relationships with your customers will not only lead to repeat business but also generate positive word-of-mouth referrals. Educate and train your staff to provide friendly, knowledgeable, and personalized assistance to shoppers.
Encourage staff to have a thorough understanding of the consigned items, including their history, condition, and unique features. This allows them to address customer inquiries accurately and with confidence. Going the extra mile by offering additional services like alterations, styling advice, or personal shopping experiences can set your consignment business apart from the competition. Remember, satisfied customers are more likely to become loyal customers who keep coming back and even bring others with them.
Pros and Cons of Starting a Consignment Business
While starting a consignment business can be an exciting venture, it's crucial to assess the pros and cons before taking the leap. Importantly, understanding the advantages and disadvantages will help aspiring entrepreneurs make an informed decision and set realistic expectations for their new venture. To provide a comprehensive overview, let's delve into the pros and cons of starting a consignment business.
The Advantages
Starting with the advantages, there are several enticing benefits that come with running a consignment business. First and foremost, it offers a low-risk opportunity to enter the retail industry. Unlike traditional retail businesses, the consignment model allows individuals to sell products without investing in inventory upfront. This eliminates the need for large capital investments and minimizes financial risks.
Additionally, operating a consignment business provides the flexibility to work from home or a small shop, depending on the scale of the operation. Entrepreneurs can avoid hefty monthly rent or lease expenses and focus their resources on other aspects of the business, such as marketing and customer acquisition.
The Disadvantages
While there are significant advantages, it's important to consider the potential disadvantages as well. One of the main challenges of running a consignment business is the lack of control over inventory. Since consignors retain ownership until items are sold, there is a dependence on their ability to consistently supply desirable products. A scarcity of high-quality inventory might drive away potential customers and limit revenue potential.
Another notable disadvantage is the potential competition. Consignment businesses have gained popularity in recent years, resulting in a more saturated market. Standing out amidst the competition can be challenging, particularly for newcomers. Moreover, ensuring fair and accurate accounting for consignees and consignors can be time-consuming and demanding, involving detailed record-keeping and meticulous calculations.
Case Studies of Successful Consignment Businesses
Now, let's take a closer look at some successful consignment businesses that have achieved remarkable results in the industry:
The Chic Closet: Started by Lisa Johnson in 2010, The Chic Closet has grown from a small consignment store to a thriving business with three locations across the city. In the first year, Lisa's sales skyrocketed to $200,000, and she now boasts an annual turnover of over $1 million. How did she do it? By curating a collection of high-quality, sought-after designer clothing and accessories, and providing exceptional customer service.
Second Chance Treasures: Kathy Williams, the founder of Second Chance Treasures, began her consignment business in 2007. Despite initial challenges, she persisted and turned her passion for vintage and antique items into a profitable venture. With an impressive customer base and a strong online presence, her revenue has consistently grown by 20% each year, surpassing the $500,000 mark in the last fiscal year alone.
Closet Couture: Launched by Jane Simmons in 2014, Closet Couture quickly gained popularity for its unique approach to consignment. Jane focused on creating a personalized, boutique-like experience for her customers, offering tailored style consultations and hosting exclusive events. As a result, her store's revenue has more than tripled in just five years, exceeding $750,000 in annual sales.
Detailed Study of Successful Consignment Businesses
In this subsection, we will delve deeper into the strategies and practices adopted by these successful consignment businesses to stand out from the competition and achieve remarkable growth.
One common factor across all these businesses is the emphasis they place on curating a high-quality inventory. They meticulously hand-select items, ensuring that each piece meets their customers' expectations. By offering unique and in-demand products, they have built a reputation for quality and authenticity.
Key Takeaways from Their Success
These successful consignment businesses have exemplified a few key factors that contribute to their achievements. First and foremost, they prioritize exceptional customer service, going above and beyond to create a positive shopping experience. Whether it's offering personalized styling advice or promptly addressing customer concerns, they understand the value of putting their customers first.
Furthermore, their ability to adapt to changing market trends and consumer preferences has played a crucial role in their success. By staying up-to-date with the latest fashion trends and diversifying their inventory accordingly, they have managed to consistently attract a loyal customer base.
Closet to Cash – Starting a Consignment Business from Scratch
The journey from Closet to Cash is an exciting and empowering one for anyone interested in starting a consignment business. With the right knowledge, resources, and determination, anyone can turn their passion for fashion into a successful venture. The author has provided a comprehensive guide, outlining the step-by-step process of setting up a consignment business from scratch. From finding inventory to marketing strategies, he has covered all the essential aspects that one needs to know in order to thrive in this industry.
Starting a consignment business may seem daunting at first, but with the help of Closet to Cash, aspiring entrepreneurs can gain the confidence and knowledge needed to embark on this exciting journey. The author's friendly tone and clear explanations make even the most complex concepts easy to understand. Whether someone is a seasoned professional or a beginner in the field, Closet to Cash is a valuable resource that can guide them through the process of establishing a successful consignment business.