Creating a food truck business can be an exhilarating yet challenging endeavor. With determination and a passion for great food, anyone can turn their dream of owning a food truck into a reality. However, starting a food truck business on a limited budget can be daunting. Fear not! This guide will provide aspiring food truck entrepreneurs with valuable tips and practical advice to launch a successful food truck business without breaking the bank.
Whether he, she, or they are chefs eager to bring their culinary talents to the streets, or individuals passionate about food and seeking a new adventure, this guide will be their roadmap to success. From finding an affordable truck to creating a standout menu, from navigating legal requirements to finding the perfect location, Street Eats will equip aspiring food truck owners with the knowledge and confidence they need to flourish in this fast-paced industry.
Key Takeaways:
Start small: Launching a food truck business on a shoestring budget requires starting with a minimal investment. Begin with a small menu and focus on a niche market to keep costs low and build a loyal customer base.
Utilize social media: Social media platforms such as Instagram and Facebook are powerful marketing tools for food truck businesses. Create enticing content, engage with followers, and use targeted advertising to attract customers.
Embrace collaborations: Collaborating with other local businesses, such as breweries or coffee shops, can help expand your customer reach and reduce overhead costs. Partnering with complementary businesses can also create unique experiences and increase customer satisfaction.
Optimize operational efficiency: To maximize profitability, it is crucial to streamline operations and reduce costs. Investing in a well-organized kitchen layout, efficient equipment, and implementing time-saving processes can significantly improve the efficiency of a food truck business.
Build a strong brand: Creating a strong brand identity is essential to stand out in a competitive food truck market. Develop a unique logo, consistent branding elements, and memorable packaging to leave a lasting impression on customers. Also, prioritize exceptional customer service to foster customer loyalty and positive word-of-mouth referrals.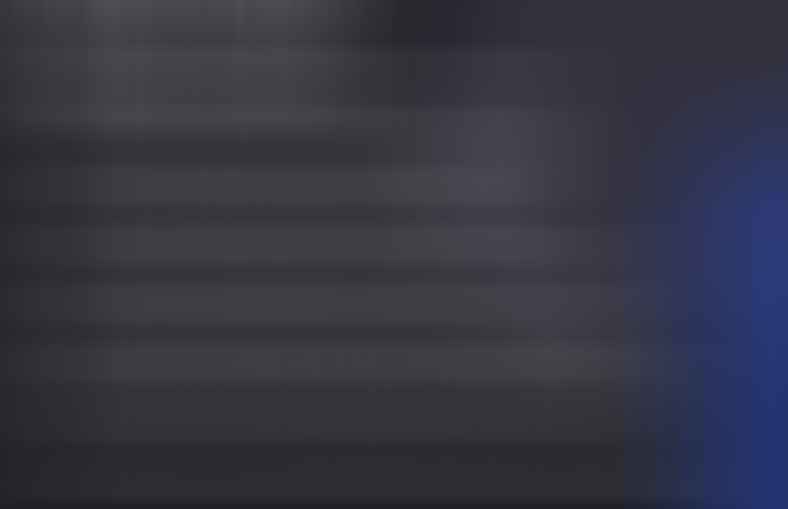 Types of Food Truck Businesses
While starting a food truck business is an exciting endeavor, it's essential to consider the different types of food trucks available. Each type offers its unique set of challenges, opportunities, and target audiences. Understanding the various options will help aspiring food truck owners make an informed decision.
| Type of Food Truck | Description |
| --- | --- |
| Cuisine Based Food Trucks | These food trucks focus on a specific type of cuisine and offer a variety of dishes within that culinary tradition. They cater to individuals looking for authentic and specialized flavors. |
| Event Catering Food Trucks | Event catering food trucks specialize in providing on-site food services for a wide range of events, such as weddings, corporate functions, and music festivals. They offer diverse menus and can accommodate large crowds. |
| Specialty Food Trucks | These food trucks stand out by offering unique menus or food items that are not typically found in traditional brick-and-mortar restaurants. They appeal to customers looking for novel dining experiences and unconventional flavors. |
Cuisine Based Food Trucks
Cuisine based food trucks are an excellent choice for entrepreneurs who have mastered a particular culinary style. They provide the opportunity to share their passion for a specific type of cuisine with a broader audience. Whether it's gourmet tacos, Italian pasta dishes, or fusion sushi, cuisine based food trucks allow the chef to showcase their expertise in creating authentic flavors.
These food trucks often attract customers seeking a taste of something truly unique. By specializing in one cuisine, the owners can focus on sourcing high-quality ingredients specific to that style of cooking. With a well-curated menu featuring popular dishes like Pad Thai or Biryani, cuisine based food trucks have the potential to become neighborhood favorites and create a loyal customer base.
Event Catering Food Trucks
Event catering food trucks are well-suited for individuals looking to tap into the lucrative market of private events and gatherings. From weddings to music festivals, these food trucks offer the convenience of on-site food service for large crowds. Their ability to cater to various dietary preferences and provide diverse menus ensures that all attendees can find something delicious to enjoy.
What sets event catering food trucks apart is their flexibility in adapting menus to match different themes or styles of events. Whether it's serving elegant hors d'oeuvres for a cocktail reception or hearty BBQ sandwiches for a casual outdoor party, they can tailor their offerings to suit any occasion. Additionally, event catering food trucks can form long-term partnerships with event planners and venues, establishing a reliable income stream.
Specialty Food Trucks
Specialty food trucks are all about offering something extraordinary and out of the ordinary. These trucks catch the attention of adventurous eaters who are in search of unique culinary experiences. From gourmet grilled cheese sandwiches to nitrogen-infused ice cream, specialty food trucks push the boundaries of creativity and leave a lasting impression on their customers.
The secret to success for specialty food trucks lies in their ability to continuously innovate and surprise customers with new flavor combinations. By staying ahead of culinary trends and experimenting with exciting ingredients, specialty food truck owners can create a loyal following of food enthusiasts. Popularity within the local food scene can open doors to various collaborations and opportunities to showcase their innovative concepts.
A Step-by-Step Guide to Starting on a Shoestring Budget
Any aspiring food truck owner knows that launching a successful business can be challenging, especially when working with a tight budget. However, with careful planning and resourcefulness, it's possible to turn your street eats dreams into a reality. In this chapter, we will explore the step-by-step process of starting a food truck business on a shoestring budget. From developing a business concept to securing essential permits and licenses, you'll learn the ins and outs of getting your street eats venture off the ground without breaking the bank.
Developing a Business Concept
Before diving headfirst into the food truck industry, it's crucial to develop a solid business concept. This includes defining your target market, identifying your specialty cuisine, and determining your unique selling proposition. By focusing on a specific niche, such as gourmet burgers, vegan delights, or ethnic street food, you can differentiate yourself from the competition and attract a loyal customer base.
Additionally, conducting thorough market research is crucial to understanding the demand and competition in your area. By studying local food trends and analyzing customer preferences, you can tailor your menu and offerings to meet the needs of your target audience. Keep in mind that research should also include scouting out potential locations, as finding the right spots to park your food truck can significantly impact your business's success.
Creating a Detailed Business Plan
A well-crafted business plan is the roadmap to success for any food truck entrepreneur. This document not only outlines your goals and objectives but also serves as a crucial tool to secure financing or attract potential investors. When creating a business plan on a shoestring budget, it's essential to pay extra attention to cost projections, revenue streams, and financial strategies.
One strategy to minimize costs is to focus on purchasing used equipment or leasing rather than buying outright. By opting for pre-owned kitchen appliances and food truck essentials, such as grills, fryers, and refrigeration units, entrepreneurs can significantly reduce their initial investment. Additionally, planning your menu carefully by selecting dishes with affordable ingredients that are in season can help optimize your food costs while delivering delicious offerings to your customers.
Securing Essential Permits and Licenses
Securing the necessary permits and licenses is a critical step for any food truck operator. It ensures compliance with local regulations and demonstrates your commitment to running a lawful and safe business. Depending on your location, you may need permits for parking, food handling, health and safety inspections, and sales tax collection. By researching and understanding the specific requirements of your city or region, you can avoid costly fines and legal issues.
Moreover, obtaining the appropriate licenses, such as a mobile food vendor license, business license, and a food handler's permit, is essential to operate your food truck legally. These licenses often require completing training courses or passing health and safety exams. While the process can be time-consuming and involve some fees, it is a crucial investment in establishing your food truck business's credibility and professionalism.
Purchasing and Adapting a Vehicle
One of the most significant investments when starting a food truck business is purchasing and adapting a vehicle. Many entrepreneurs opt for used trucks or vans instead of buying a new custom-built food truck, as it can be cost-prohibitive. With proper research and planning, entrepreneurs can find reliable and affordable options that can be retrofitted to meet their specific needs.
Keeping expenses in check, entrepreneurs can make necessary modifications to the vehicle's interior layout to accommodate kitchen equipment, storage, and workspace. It is crucial to prioritize functionality and efficiency while designing the layout, as it directly impacts the productivity of the food truck operations. Additionally, exploring financing options and seeking out grants or small business loans can help alleviate the financial burden of purchasing a food truck.
Designing a Standout Brand
A standout brand is essential for attracting customers and differentiating your food truck from the competition. From choosing a catchy and memorable name to creating a visually appealing logo and signage, the branding process is an opportunity to showcase your unique personality and culinary style. Utilizing social media platforms, such as Instagram and Facebook, can greatly enhance your brand's visibility and engage with potential customers in a cost-effective way.
When developing a brand, it is crucial to focus on creating a strong online presence, sharing high-quality food photos, and engaging with followers through captivating content. By consistently delivering on your brand promise with exceptional food and customer service, you can build a loyal following and generate positive word-of-mouth, even on a shoestring budget.
Tips for Running a Successful Food Truck Business
While launching a food truck on a shoestring budget can be a challenging endeavor, with the right strategies and mindset, it is possible to run a successful and profitable business. In this chapter, we will discuss some essential tips to help you navigate the world of food truck entrepreneurship and increase your chances of success.
One crucial aspect of running a successful food truck business is mastering menu creation and pricing. A well-crafted and enticing menu will attract customers and keep them coming back for more. When designing the menu, a food truck owner should consider their target audience and offer a variety of options to cater to different tastes and dietary preferences.
Additionally, pricing needs to strike a balance between profitability and affordability. It's important to consider the cost of ingredients, overhead expenses, and competition while determining the prices. A food truck vendor should stay aware of the current market trends and adjust their menu and pricing accordingly. By regularly assessing customer feedback and tracking sales data, one can refine their menu and pricing strategy to optimize profitability.
In today's digital age, building a solid social media presence is essential for any business, including food trucks. Social media platforms provide a powerful tool for reaching a wider audience, staying connected with customers, and promoting new menu items or special events. By utilizing platforms like Instagram, Facebook, and Twitter, food truck owners can showcase mouth-watering food photos, engage with followers through contests or giveaways, and announce their location and schedule.
Consistency and active engagement are key in building a social media presence. Responding to comments, sharing behind-the-scenes stories, and running interactive polls or quizzes can help create a sense of community and loyalty among online followers. Utilizing social media analytics and insights can also provide valuable data on customer preferences, allowing the food truck owner to make informed business decisions and tailor their offerings to meet their customers' needs effectively.
Developing Good Customer Service Skills
When operating a food truck business, providing excellent customer service is paramount for fostering customer satisfaction and loyalty. Interacting directly with customers gives food truck owners a unique opportunity to engage with them on a personal level and create a memorable experience. It's crucial for the food truck vendor to have good communication skills and a friendly, approachable demeanor.
Developing good customer service skills involves going the extra mile to ensure a positive experience. This can include actively listening to customers' feedback and suggestions, offering prompt service, and maintaining a clean and inviting food truck environment. By exceeding customer expectations, word-of-mouth recommendations can spread rapidly, contributing to the food truck's success.
Factors to Consider When Starting on a Shoestring Budget
If you're planning to launch a food truck business on a shoestring budget, there are several factors that you need to consider. Financial constraints can make the process challenging, but with careful planning and the right strategies, you can still make your dreams come true. This chapter will explore some important factors to keep in mind when starting a food truck business on a limited budget.
Finding Reliable Vendors
When operating on a tight budget, finding reliable vendors becomes crucial for the success of a food truck business. Quality ingredients are essential to attract and retain customers, so it's important to establish relationships with trustworthy suppliers who offer competitive prices. Researching and comparing vendors in your area can help you find the best options that meet your budgetary constraints without compromising on quality.
Furthermore, it's essential to establish clear communication channels with your vendors to ensure smooth operations. Regularly checking in, providing feedback, and addressing any concerns promptly can help build and maintain strong relationships, ensuring a steady supply of ingredients while minimizing unexpected disruptions.
Choosing Suitable Locations
The choice of locations can greatly impact the success of a food truck business. High foot traffic areas such as parks, busy streets, and office complexes tend to attract more customers and increase the likelihood of generating higher sales. However, these prime locations may come with higher rental costs. Researching and negotiating the best deals with landlords or local authorities can help keep your expenses in check while still allowing you to reach your target audience.
Another important consideration when choosing locations is to identify areas with a demand for your cuisine. Conducting market research can help you understand the preferences and needs of potential customers in different neighborhoods. By targeting specific areas where there is a strong demand for your food, you can increase the chances of success and minimize the risk of operating in less lucrative locations.
Handling Unexpected Financial Challenges
Launching a food truck business on a shoestring budget requires careful financial planning and the ability to handle unexpected challenges. Building an emergency fund can provide a safety net to help tackle unexpected expenses or temporary setbacks. Setting aside a portion of the budget specifically for emergencies can help ensure the continuous operation of your business, even when faced with unforeseen circumstances.
Another helpful strategy is to network with other food truck owners in your area. By connecting with experienced individuals who have already faced similar challenges, you can gain valuable insights and advice on how to navigate through financial difficulties. Sharing knowledge and resources can be mutually beneficial and help all food truck owners in the community thrive in an unpredictable industry.
Pros and Cons of a Food Truck Business
The success of a food truck business can be attributed to several factors. However, like any other venture, it has its fair share of advantages and challenges. Understanding these pros and cons is crucial for anyone considering launching a food truck business.
| Pros | Cons |
| --- | --- |
| Flexibility in Location | Seasonal Challenges |
| Lower Startup Costs | Limited Space |
| Built-In Customer Interaction | Unpredictable Customer Demand |
| Opportunity for Creativity | Long Working Hours |
| Ability to Test New Concepts | Regulatory Hurdles |
| Lower Overhead Expenses | Weather Dependency |
| Following the Crowd | Fierce Competition |
| Flexibility in Menu | Seasonal Ingredient Availability |
| Easier Expansion Opportunities | Vehicle Maintenance |
| Limited Staffing Needs | Storage Constraints |
Advantages of Owning a Food Truck Business
Running a food truck business offers enticing advantages for aspiring entrepreneurs. Firstly, flexibility in location allows the owner to move to areas with high foot traffic or attend events and festivals, maximizing potential profits. Secondly, the lower startup costs compared to opening a traditional restaurant make it a viable option for individuals with limited capital.
Additionally, built-in customer interaction sets food trucks apart from brick-and-mortar establishments. The close proximity between the chef and customers fosters a warm and welcoming atmosphere, building customer loyalty. Furthermore, the nature of a food truck allows for opportunities for creativity by experimenting with unique and innovative dishes, attracting a diverse customer base.
Challenges thrown up by the Food Truck Business
While owning a food truck business has its advantages, it also poses several challenges that entrepreneurs must navigate. One of the main hurdles is seasonal challenges, where sales can fluctuate due to weather conditions or tourist trends. This unpredictability requires careful planning and flexibility to adapt the menu or attend different locations accordingly.
Another challenge is the limited space within a food truck. Chefs often have to make the most out of a small kitchen, necessitating efficient organization and creative equipment utilization. Furthermore, the unpredictable customer demand can lead to long working hours as owners strive to serve as many customers as possible during peak periods.
Real-life Success Stories of Food Trucks Run on a Shoestring Budget
The success stories of food trucks that were launched on a shoestring budget serve as an inspiration for aspiring entrepreneurs looking to dive into the street food industry. These stories not only demonstrate that it's possible to start a thriving food truck business with limited funds, but also provide valuable insights and lessons for those who want to follow in their footsteps.
Inspirational examples of Successful Businesses
The first inspirational example is the story of Lisa, who started her food truck, "Tasty Tacos," with just a small loan and her passion for cooking. With limited resources, she had to get creative and find cost-effective ways to outfit her truck and source high-quality ingredients. By building a strong presence on social media and actively engaging with her customers, Lisa quickly built a loyal following and had lines of people eagerly waiting to taste her mouthwatering tacos.
Another remarkable success story is the journey of John and Sarah, a couple who dreamt of running their own food truck. They faced financial constraints but were determined to make their dream a reality. They scouted for a second-hand food truck and renovated it themselves, saving a considerable amount of money. They focused on serving unique, homemade burgers and employed savvy marketing strategies such as partnering with local breweries and hosting weekly trivia nights. Within a year, their food truck, "Burger Bliss," had gained a cult-like following, with customers raving about their delicious burgers and fun-filled events.
Key Lessons from Those Who've Done it
One key lesson that can be learned from these success stories is the importance of innovation and resourcefulness. When starting on a shoestring budget, finding creative solutions to minimize costs while maximizing the quality of products and services is crucial. This includes repurposing equipment, sourcing ingredients from local suppliers, and leveraging social media platforms for low-cost marketing and customer engagement.
An equally important lesson is the power of building strong relationships with customers. Food truck owners who understand the significance of customer loyalty and actively engage with their audience are often the ones who succeed. Offering personalized recommendations, responding to customer feedback promptly, and creating unique experiences can help generate a dedicated following and positive word-of-mouth marketing.
In conclusion, these real-life success stories of food trucks launched on a shoestring budget prove that with determination, creativity, and a customer-centric approach, anyone can turn their street food dreams into a profitable venture. By leveraging the lessons learned from these trailblazers, aspiring food truck entrepreneurs can set themselves on a path towards success, even with limited finances.
Conclusion
Now, launching a food truck business on a shoestring budget may seem like a daunting task, but with the right planning and strategy, it is entirely possible. Street Eats provides aspiring entrepreneurs with valuable insights and practical tips on how to navigate the challenges of starting a food truck business on a tight budget. By focusing on creativity, resourcefulness, and a strong understanding of the target market, he or she can effectively build a successful food truck venture without breaking the bank.
Whether it is bootstrapping their way to success or seeking out affordable yet quality equipment, Street Eats emphasizes the importance of being mindful of every penny spent. The book's practical advice and emphasis on cost-effective solutions empower any budding food truck entrepreneur to take the leap and embark on their own culinary adventure. With Street Eats as their guide, they can confidently set up a food truck business that not only fits their budget but also has the potential to thrive in the competitive food industry.