In order to effectively manage a fruit shop, it is crucial for the owner to have a well-organized supply schedule. A supply schedule helps the fruit shop maintain a consistent and reliable stock of fruits, ensuring that customers always have a wide variety of fresh and delicious options available to them. Creating such a schedule can seem like a daunting task, but with the right information and tools, anyone can successfully do it. Let's explore the different elements that are needed to create a supply schedule for a fruit shop!
One of the most important aspects of creating a supply schedule is understanding the seasonal availability of fruits. Every fruit has its own harvest season, during which it reaches its peak in terms of quality, flavor, and availability. To ensure a steady supply of fruits throughout the year, the fruit shop owner must have a good understanding of when each fruit is in season. This knowledge allows them to plan their purchases, ensuring that the shop never runs out of a particular fruit. Additionally, it helps them take advantage of lower prices during peak seasons.
Another key element in creating a supply schedule is establishing relationships with reliable suppliers. Having trustworthy suppliers who can provide consistent and high-quality fruits is essential for a fruit shop's success. By working closely with suppliers, the shop owner can ensure that they receive regular deliveries of fresh fruits. They can also negotiate favorable terms that are beneficial for both parties, such as special discounts or priority access to limited stock items. Maintaining good communication and a strong working relationship with suppliers is crucial to keeping the supply schedule running smoothly.
Lastly, using technology to aid in creating and managing the supply schedule can greatly simplify the process. Fruit shop owners can utilize specialized software or even simple spreadsheets to track their inventory and make informed purchasing decisions. These tools allow them to analyze sales data, predict demand, and calculate optimal order quantities. By leveraging technology, shop owners can streamline their supply schedule, reduce waste, and maximize profitability.
Key Takeaways:
Understanding demand: To create a supply schedule for a fruit shop, it is essential to have a thorough understanding of customer demand patterns. Analyzing historical sales data and studying consumer preferences can help in accurately predicting future demand.
Assessing inventory and suppliers: A fruit shop needs to assess its current inventory levels and ensure a reliable supply of fruits from suppliers. Reliable suppliers ensure that the shop can meet customer demand consistently and avoid stockouts.
Consideration of shelf life: Fruits have a limited shelf life, and it's crucial to factor in this aspect when creating a supply schedule. Understanding the perishability of different fruits and their storage requirements helps in minimizing wastage and ensuring freshness.
Managing seasonal variations: The availability and demand for certain fruits may vary throughout the year due to seasonal factors. Creating a supply schedule that takes into account these fluctuations enables the fruit shop to adjust their inventory and offerings accordingly.
Flexibility and adjustments: A supply schedule for a fruit shop should allow for flexibility and adjustments. Unexpected spikes in demand, changes in supplier availability, or unforeseen circumstances may require modifications to the schedule to ensure a smooth supply chain.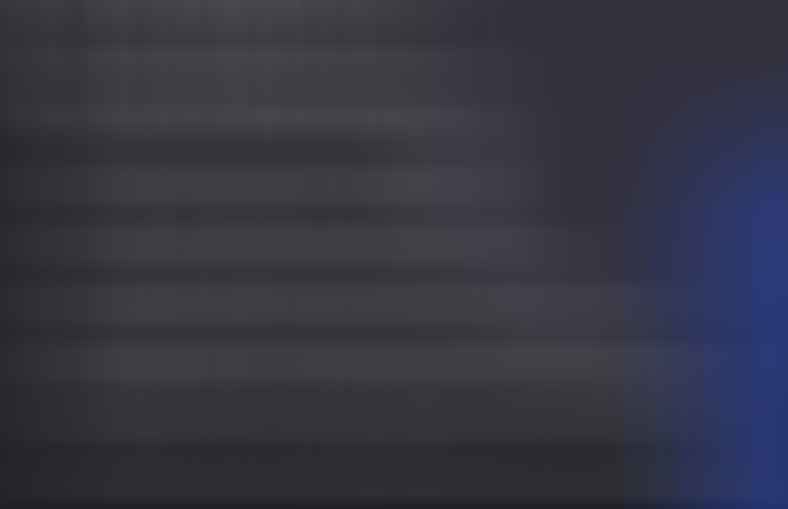 Understanding Supply Schedule
The study of supply and demand is a crucial aspect of economics. To effectively manage a fruit shop, it is essential to understand the concept of the supply schedule. The supply schedule is a tool that helps fruit shop owners determine the quantity of fruits they will offer at different prices. By carefully analyzing this information, shop owners can make informed decisions regarding their pricing and inventory management strategies.
Econ ch 5 supply Flashcards can be a helpful resource to further enhance your understanding of supply schedules.
What is a Supply Schedule? – Detailed Definition
A supply schedule is essentially a table that outlines the relationship between the price of a commodity, in this case, fruits, and the quantity that a fruit shop is willing and able to supply at that price. It provides a snapshot of how the supply of fruits varies in response to price changes. By plotting these data points on a graph, one can visualize the supply curve, which serves as a graphical representation of the supply schedule.
The supply schedule includes various price levels and their respective quantities supplied by the fruit shop. It allows shop owners to examine how price fluctuations impact their ability to meet consumer demand. For instance, if the price of fruits increases, a fruit shop may be motivated to increase its supply to maximize profits. On the other hand, if prices drop, the shop may reduce inventory or make adjustments to avoid losses.
The Role of a Supply Schedule in Retail Business
In the world of retail, supply schedules play a vital role in ensuring a healthy balance between demand and supply. By utilizing the supply schedule, fruit shop owners can predict how changes in price will affect the quantity supplied. This information is crucial for making business decisions, such as setting competitive prices, managing inventory, and planning promotions.
Moreover, a supply schedule helps fruit shop owners identify potential opportunities and challenges. By understanding the relationship between price and quantity supplied, they can anticipate when shortages or excess supply may occur. This proactive approach enables shop owners to adjust their strategies accordingly, ensuring a smooth operation and customer satisfaction.
How Supply Schedules are Utilized in a Fruit Shop Context
Within the context of a fruit shop, supply schedules are utilized in various ways to optimize business outcomes. A well-maintained supply schedule enables shop owners to:
– Determine the optimal quantity of fruits to order from suppliers, considering market demand and prevailing prices. – Plan promotions and discounts strategically to attract customers without causing significant losses. – Track and analyze price elasticity of demand for fruits, enabling the shop owner to identify price points that maximize revenue. – Understand seasonal variations in the supply of different fruits and make necessary arrangements to ensure availability. – Adjust staffing levels based on expected changes in demand to optimize operational efficiency.
By effectively utilizing supply schedules, fruit shop owners can make data-driven decisions that lead to higher profitability, customer satisfaction, and overall business success.
Identifying Inventory for Fruit Shop Supply Schedule Creation
After establishing the importance of a supply schedule for a fruit shop, the next step is to identify the inventory needed to create this schedule. This process involves various considerations, including conducting regular inventory checks, understanding the different types of fruit inventory, and recognizing the impact of inventory control on supply scheduling.
Importance of Regular Inventory Checks
Regular inventory checks are essential for managing the supply schedule of a fruit shop. By conducting these checks, shop owners can accurately track the quantity and quality of their available fruit stock. This allows them to identify potential issues, such as spoilage or low supply, and take necessary actions in a timely manner.
Furthermore, regular inventory checks enable shop owners to optimize their purchasing decisions. By having a clear understanding of their current inventory levels, they can determine when to restock certain fruits and avoid overstocking or understocking. This not only prevents waste but also ensures that customers always have access to a fresh and diverse selection of fruits.
Types of Fruit Inventory – Seasonal and Year-Round
When creating a supply schedule, it is important to consider the different types of fruit inventory available. Fruits can be categorized into two main types: seasonal and year-round.
Seasonal fruits: These fruits are only available during specific times of the year. Examples include berries in the summer and citrus fruits in the winter. Shop owners must anticipate the demand for seasonal fruits and adjust their inventory accordingly.
Year-round fruits: These fruits are available throughout the year, regardless of the season. Examples include apples, bananas, and grapes. Having a steady supply of these fruits is crucial to ensure consistency and meet customer expectations.
Recognizing the distinction between seasonal and year-round fruits helps shop owners plan their supply schedule effectively. By analyzing past sales data and trends, they can estimate the demand for different fruits and allocate the appropriate inventory for each category.
Impact of Inventory Control on Supply Scheduling
Inventory control plays a significant role in the creation of a supply schedule for a fruit shop. The way fruits are managed and stocked directly affects the shop's ability to meet customer demands, minimize waste, and maximize profitability.
Effective inventory control ensures that the necessary quantity of fruits is always available for customers. It helps shop owners avoid situations where high-demand fruits run out of stock, leading to dissatisfied customers and missed sales opportunities. Conversely, it also prevents overstocking, which can result in excessive waste and financial losses.
Furthermore, proper inventory control allows shop owners to identify patterns and trends in customer preferences. By analyzing sales data and customer feedback, they can make informed decisions regarding their supply schedule. They can introduce new fruits based on customer demand, adjust quantities of popular fruits, and discontinue fruits that are not selling well.
Determining Supply Needs for a Fruit Shop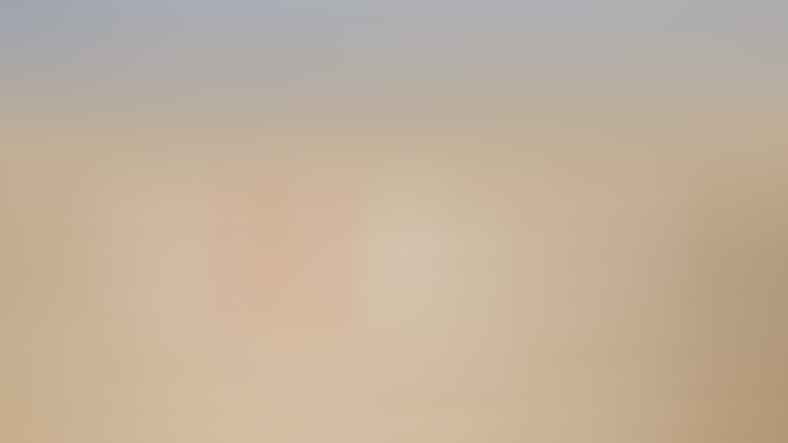 Lasty, to create a supply schedule for a fruit shop, it is crucial to accurately determine the shop's supply needs. This involves considering various factors that influence the demand for fruits, seasonal variations, and market conditions.
Factors Influencing Supply Needs – Demand, Season, and Market Conditions
When determining the supply needs for a fruit shop, several factors come into play. One of the primary factors is demand. It is essential for the shop owner to have a clear understanding of the demand for different fruits among their customers. This can be accomplished by conducting market research, analyzing customer preferences, and observing purchasing patterns. By monitoring demand, shop owners can adjust their supply accordingly to prevent any shortages or excess stock.
Another influential factor in determining supply needs is seasonality. Different fruits have specific growing seasons, during which their supply may be abundant and prices lower. However, during off-seasons, certain fruits may become scarce, leading to higher prices. Understanding the seasonal variations in fruit availability is crucial for maintaining a consistent supply to meet customer demands throughout the year.
Market conditions also play a vital role in determining supply needs for a fruit shop. Factors such as competition, price fluctuations, and overall market trends need to be considered. By staying informed about market conditions, the shop owner can make informed decisions about purchasing quantities, pricing strategies, and adjusting their supply to meet the demands of the market.
Knowing how demand, season, and market conditions can impact the supply needs of a fruit shop is essential for efficient operations. By considering these factors, the shop owner can proactively plan their supply schedule, minimize waste, and ensure the availability of a wide variety of fruits that their customers desire.
Strategies for Accurately Estimating Fruit Shop Supply Needs
Accurately estimating the supply needs of a fruit shop is a crucial aspect of successful operations. Here are some strategies that can help shop owners in this process:
Historical Data Analysis: By analyzing previous sales data, shop owners can identify patterns and trends, helping them predict future demand for different fruits. This historical data serves as a valuable reference point for estimating supply needs.
Collaboration with Suppliers: Establishing good relationships with fruit suppliers and maintaining open lines of communication can provide valuable insights into upcoming supply and pricing trends. This collaboration ensures timely delivery of fresh fruits and facilitates better inventory management.
Understanding Customer Preferences: Building a strong rapport with customers and actively engaging with them can help shop owners understand their preferences. By soliciting feedback and conducting surveys, shop owners can gain valuable insights into which fruits are in high demand and adjust their supply needs accordingly.
Monitoring Competitors: Keeping an eye on competitors is essential to stay ahead in the market. By monitoring their supply strategies, pricing, and product offerings, shop owners can make informed decisions about their own supply needs and ensure they stay competitive.
By employing these strategies, shop owners can more accurately estimate their fruit shop's supply needs, leading to optimized inventory management, increased customer satisfaction, and ultimately, business success.
Creating a Practical and Efficient Fruit Shop Supply Schedule
Your fruit shop supply schedule is vital for ensuring a consistent flow of fresh produce while meeting customer demand. By carefully planning and organizing the supply of fruits, you can effectively manage inventory, reduce waste, and optimize profits. In this chapter, we will explore the step-by-step process of creating a supply schedule for your fruit shop, the tools and software that can assist you in this task, and the importance of maintaining flexibility.
The Step-By-Step Process of Supply Schedule Creation
Creating a supply schedule for your fruit shop requires a systematic approach to ensure efficiency and accuracy. Here are the essential steps:
| Step | Description |
| --- | --- |
| 1 | Assessing customer demand |
| 2 | Evaluating available resources |
| 3 | Identifying suppliers |
| 4 | Setting order quantities and delivery schedules |
| 5 | Monitoring and adjusting the schedule |
This step-by-step process allows you to assess the demand for different fruits and determine the quantity and timing of supply. By gathering and analyzing data on customer preferences and purchasing patterns, you can make informed decisions and avoid understocking or overstocking.
Tools and Software for Supply Scheduling
To streamline the creation of your fruit shop supply schedule, utilizing various tools and software can be immensely helpful. Here are some options:
Inventory management software: These tools help you track stock levels, analyze historical data, and generate forecasts, enabling you to make more accurate supply decisions.
Order management systems: These tools automate the ordering process, eliminating repetitive tasks, reducing errors, and enhancing overall efficiency.
Data analysis tools: By utilizing data analysis software, you can identify trends, patterns, and seasonality in customer demand, further refining your supply schedule.
By leveraging these tools and software, you can simplify the supply scheduling process and optimize your fruit shop's operations, allowing you to focus on providing quality products and exceptional customer service.
Maintaining Flexibility in a Fruit Shop Supply Schedule
Flexibility is an essential element when creating a supply schedule for a fruit shop. Market conditions, seasonal variations, and unexpected events can all impact the availability and prices of fruits. By incorporating flexibility into your supply schedule, you can better respond to these changes and mitigate risks.
Regularly reviewing and updating the schedule based on market trends and customer feedback ensures that you are adequately prepared to meet changing demands. Collaborating with multiple suppliers and maintaining good relationships allows for alternative sourcing when faced with supply disruptions. Moreover, adopting just-in-time inventory management practices can minimize wastage and maximize freshness.
Best Practices in Fruit Shop Supply Schedule Creation
Now let's dive into a real-life case study and explore the best practices in creating a supply schedule for a successful fruit shop. By examining effective and less effective supply schedules, we can gain valuable insights into what works and what doesn't in the fruit shop industry.
Examination of Effective Supply Schedules in Successful Fruit Shops
In this subsection, we will analyze some of the most effective supply schedules implemented by successful fruit shops. These shops have managed to strike the right balance between meeting customer demand and optimizing their inventory management system. One common characteristic among these fruit shops is their ability to anticipate and adapt to changing customer preferences.
For instance, a highly successful fruit shop in downtown Seattle has implemented a dynamic supply schedule that takes into consideration the seasonal variations in fruit availability. By closely monitoring customer preferences and market trends, the owner adjusts the inventory levels, ensuring a continuous supply of the most popular fruits while minimizing waste.
Another noteworthy example comes from a fruit shop in Melbourne, Australia. With a robust supply schedule in place, the owner has established strong relationships with local farmers and suppliers. By sourcing seasonal and locally grown fruits, they not only ensure superior quality but also support the community. This approach has earned them a loyal customer base and a competitive edge in the market.
These successful fruit shops understand the importance of regular evaluation and adjustments to their supply schedules. By analyzing sales data, customer feedback, and market trends, they continuously refine their strategies to better meet the changing needs of their customers.
Lessons Learned from Less Effective Supply Schedules in Fruit Shops
It is equally important to study the less effective supply schedules in fruit shops to learn from their challenges and avoid repeating their mistakes. In this subsection, we will explore some common pitfalls that can hinder the success of a fruit shop's supply schedule.
One common mistake is relying heavily on intuition rather than data-driven decision-making. Several fruit shop owners have been observed to make inventory planning decisions based on assumptions and personal preferences instead of assessing actual customer demand. This can lead to overstocking certain fruits while ignoring the ones that are high in demand.
Another challenge faced by some fruit shops is poor communication and coordination with suppliers. Without clear expectations and timely updates, there can be disruptions in the supply chain, resulting in stockouts or delays. Ensuring strong lines of communication with suppliers is essential for maintaining a smooth and efficient supply schedule.
Lastly, some fruit shops have failed to adapt to seasonal trends, leading to missed opportunities and frustrated customers. By not incorporating seasonal fruits or promotional offers into their supply schedules, these shops miss out on the chance to attract a larger customer base and increase sales.
The Influence of External Factors on Supply Schedules
However, the creation of supply schedules for a fruit shop is not solely determined by internal factors. External factors play a significant role in shaping the supply schedules and ensuring that the fruit shop meets the demands of its customers. These external factors encompass a wide range of variables that need to be carefully considered to maintain a robust and reliable supply schedule.
The Impact of Seasonality on Fruit Shop Supply Schedules
The fruit shop's supply schedules are greatly influenced by the natural cycles of different fruits throughout the year. Seasonality plays a crucial role in determining when certain fruits will be available in abundance and when demand may outweigh supply. The availability of fruits can vary depending on the time of year, with some fruits being abundant during specific seasons while becoming scarce or unavailable during others.
This seasonality influences both the cost and availability of fruits. During the high season, when certain fruits are plentiful, the supply schedule can be adjusted accordingly, and the fruit shop can offer these fruits at affordable prices. However, during off-seasons, when fruits are scarcer, the supply schedule may need to be adjusted to reflect the higher costs involved in sourcing these fruits, potentially resulting in increased prices for customers.
External factors such as weather, global events, and market shifts can significantly impact the fruit shop's supply schedule. Unfavorable weather conditions, such as droughts, floods, or storms, can disrupt the growth and harvest of fruits, leading to reduced availability and increased prices. Alternatively, a bountiful harvest resulting from favorable weather conditions can lead to surplus fruits available for the fruit shop to include in their supply schedule.
Global events, such as trade agreements, economic crises, and political instability, can also influence the fruit shop's ability to maintain a consistent supply schedule. Changes in trade regulations or the imposition of tariffs may disrupt the flow of imported fruits, causing fluctuations in prices and availability. Similarly, unforeseen market shifts, such as sudden changes in consumer preferences or the emergence of new fruit trends, may require the fruit shop to adjust their supply schedules to cater to evolving demands.
Adapting Supply Schedules to Unexpected Circumstances
Even with careful planning, unexpected circumstances can arise that necessitate adjustments to the fruit shop's supply schedules. These circumstances may include unforeseen crop failures, transportation disruptions, or supply chain interruptions. In such cases, the fruit shop must quickly adapt its supply schedule to ensure a continuous availability of fruits and prevent any undue inconvenience to its customers.
Navigating these unexpected circumstances requires agility and effective communication between the fruit shop and its suppliers. By maintaining strong relationships with suppliers, the fruit shop can better manage these challenges and swiftly adapt its supply schedules to meet the demands of its customers.
After all, the ability to navigate external factors and adapt supply schedules accordingly is crucial for a fruit shop to ensure a consistent and reliable availability of fruits throughout the year. By carefully considering seasonality, weather conditions, global events, and unexpected circumstances, the fruit shop can meet the diverse needs of its customers and maintain a thriving business.
The Bottom Line: The Key to Creating a Successful Fruit Shop Supply Schedule
Despite the hustle and bustle of operating a fruit shop, creating a well-structured supply schedule is the key to maintaining a successful and efficient operation. With numerous daily tasks and constant supplier interactions, it can be easy for a fruit shop owner or manager to overlook the importance of a solid supply schedule. However, it is crucial to establish a system that ensures a steady flow of fresh produce, avoids shortages or wastage, and ultimately satisfies the demands of customers.
Recap: The Essential Elements of Fruit Shop Supply Schedules
To recap, a meticulously designed fruit shop supply schedule should consider several essential elements. Firstly, accurately forecasting the demand for different fruits is critical. This can be achieved by analyzing historical sales data, tracking seasonal fluctuations, and considering local preferences. By understanding customers' purchasing patterns, a fruit shop can ensure that it always has the right amount of each fruit in stock, avoiding both excesses and shortages.
Secondly, establishing strong relationships with reliable suppliers is of utmost importance. By working closely together, a fruit shop can negotiate favorable terms, ensuring the supply of quality produce at competitive prices. Consistent communication with suppliers not only helps in maintaining fruitful partnerships but also makes it easier to tackle any unexpected changes in availability, such as weather-related disruptions or unforeseen market events.
Lastly, the physical layout and organization of the fruit shop play a significant role in facilitating an effective supply schedule. Proper storage facilities, such as temperature-controlled areas, are crucial to preserving the freshness and quality of the produce. Additionally, arranging fruits in an easily accessible and visually appealing manner allows for efficient monitoring of stock levels, reducing the chances of oversights or spoilage.
Ensuring Regular Review and Update of Supply Schedules
Creating a supply schedule for a fruit shop is not a one-time task; it requires continuous monitoring and updating. Regular review of the schedule is essential to adapt to evolving customer preferences, changing trends, and new market opportunities. By keeping an eye on what is selling well and what is not, a fruit shop can make informed decisions to optimize its inventory and maximize profitability. Furthermore, maintaining open lines of communication with suppliers and staying informed about potential disruptions in the supply chain ensures timely adjustments to the schedule. For instance, if a particular fruit is facing a shortage due to adverse weather conditions, the fruit shop can proactively reduce demand or seek alternative sources to mitigate any potential impact.
Conclusion
Drawing together all the key components of a supply schedule for a fruit shop, it becomes clear that several factors are necessary to create an effective and efficient system. First and foremost, a fruit shop owner needs to have a deep understanding of their customer base, including their preferences and buying patterns. By analyzing this data, they can determine the appropriate quantities of each fruit to stock in order to meet demand.
In addition, a fruit shop owner must establish reliable and consistent relationships with suppliers. This involves negotiating favorable terms, such as pricing, quality, and delivery schedules. By working closely with suppliers, they can ensure a steady supply of fresh and high-quality fruits to meet the demands of their customers.
Furthermore, implementing an efficient inventory management system is crucial for creating a supply schedule. This involves accurately tracking inventory levels, managing spoilage and wastage, and forecasting future demand. By utilizing modern technology and tools, such as inventory management software, a fruit shop owner can streamline their operations and optimize their supply schedule.
In essence, creating a supply schedule for a fruit shop requires a combination of customer insights, supplier relationships, and effective inventory management. By integrating these elements, a fruit shop owner can ensure that their shop is well-stocked with a variety of fresh fruits, leading to satisfied customers and a thriving business.
FAQ
What is a supply schedule for a fruit shop?
A supply schedule for a fruit shop is a tool that helps the shop determine the quantities of different fruits to be ordered and stocked over a specific time period. It helps ensure that the shop always has an adequate supply of fresh fruits to meet customer demands.
What information is needed to create a supply schedule for a fruit shop?
To create a supply schedule for a fruit shop, you will need the following information:
The types of fruits you plan to sell
The average daily demand for each fruit
The lead time required for ordering and delivery
The storage capacity of your shop
The shelf life of different fruits
Having these details will allow you to determine how much and when to order fruits to maintain a constant supply.
How often should I update my supply schedule for a fruit shop?
It is recommended to update your supply schedule for a fruit shop regularly, depending on the nature of your business. Generally, it is good practice to review and adjust your schedule on a weekly basis to account for any changes in customer preferences, seasonal availability, or unexpected factors affecting fruit supply. By regularly updating your schedule, you can ensure that your fruit shop remains well-stocked and can effectively meet customer needs.