In this guide, embark on a transformative journey with the rare*, enlightening wisdom and daring steps to build your own online spiritual business. Whether you are an intuitive healer, energy worker, or tarot reader, this blog post equips you with the necessary knowledge and tools to share your spiritual gifts with the world.
Guided by their experience and expertise, they will not only teach you how to establish a powerful online presence and connect with your target audience but also help you navigate the often challenging terrain of building an online business. Prepare for a soulful adventure that will empower you to turn your divine calling into a thriving reality.
Key Takeaways:
Finding your niche: Build your online spiritual business by identifying your unique areas of expertise and passion.
Creating a brand: Develop a strong brand identity that reflects your values and resonates with your target audience.
Building a community: Cultivate a supportive and engaged online community through social media, forums, and newsletters.
Offering valuable content: Provide regular and meaningful content that educates, inspires, and helps your audience on their spiritual journey.
Monetizing your offerings: Explore various revenue streams such as digital products, courses, coaching, and membership programs to generate income from your spiritual business.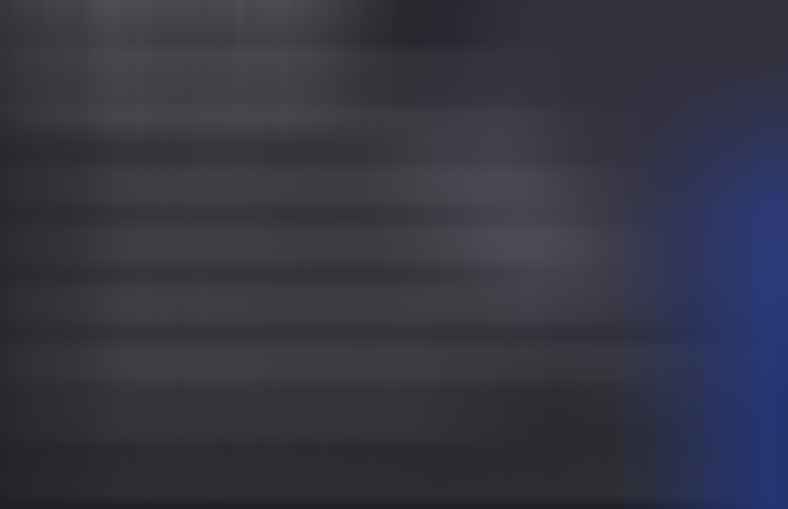 Step-by-Step: Setting up Your Online Spiritual Business Overview
Now that you have decided to embark on your soulful venture of building an online spiritual business, it's time to dive into the step-by-step process of setting it up. This chapter will guide you through the essential aspects of establishing your online presence, attracting clients, and nurturing a successful spiritual business.
Selecting a Business Model
Choosing the right business model is the foundation of any successful venture, and the same applies to your online spiritual business. There are various models to consider, each with its own set of advantages and considerations. One-on-One Coaching and Consulting: This model involves offering personalized guidance to clients seeking spiritual support. By focusing on individual sessions, you can establish deep connections and provide tailored solutions. It's an excellent choice for those who thrive in direct interactions and are skilled at offering personal transformation. Group Programs and Courses: If you have a valuable message to share and enjoy working with multiple people simultaneously, group programs and courses might be the ideal choice. This model allows you to reach a wider audience and create a supportive community as you guide participants through a transformative journey together. When selecting your business model, consider your strengths, expertise, and the type of impact you want to make. It's essential to align your choice with your passions and abilities to ensure sustainable growth and fulfillment.
Crafting a Spiritual Business Plan
Crafting a comprehensive spiritual business plan is vital to stay focused and aligned with your goals. It serves as a roadmap for your journey, providing clarity and direction along the way. Start by gaining a deep understanding of your target audience. Identify their needs, pain points, and desires, and develop your offerings accordingly. Set clear goals and objectives for your business, both short-term and long-term. Outline your marketing strategies, such as social media, content creation, or collaborations, to attract and engage with your potential clients. Moreover, defining your unique selling proposition (USP) is crucial in distinguishing your online spiritual business from others in the market. Highlight what sets you apart, whether it's your expertise, approach, or the transformative outcomes you offer. By creating a detailed business plan, you will have a solid foundation for your online spiritual business. It will not only provide guidance but also inspire confidence in potential clients and investors who can see your commitment and professionalism.
Obtaining Legal and Ethical Considerations
When stepping into the realm of online spiritual businesses, taking legal and ethical considerations seriously is of utmost importance. Ensuring you operate within legal boundaries and uphold ethical standards protects both you and your clients. Firstly, consider the legal requirements specific to your location. Research any necessary licenses or permits you may need to run your business legally. Additionally, be mindful of intellectual property rights and copyright laws when creating content, and protect your own intellectual property. Ethics play a significant role in the spiritual realm, so it's essential to establish a code of ethics for your business. This code should dictate how you handle client information, maintain confidentiality, and provide a safe and inclusive space for all individuals. Upholding strong ethical practices will build trust with your clients and contribute to the long-term success of your online spiritual business. By understanding and adhering to legal and ethical considerations, you create a trustworthy foundation for your business that fosters positive client relationships and ensures lasting growth. In the upcoming chapters, we will further explore each step in detail, equipping you with the knowledge and tools needed to build and thrive in your online spiritual business. Stay tuned and keep the enthusiasm alive on your soulful venture!
Unleashing Your Unique Spiritual Offerings: Types and Tips
If you are looking to build an online spiritual business, it is important to unleash your unique spiritual offerings. By doing so, you can differentiate yourself from others in the industry and attract a loyal following. In this chapter, we will explore the various types of spiritual products and services you can offer and provide tips on designing soulful spiritual offerings.
Types of Spiritual Products and Services
When it comes to offering spiritual products and services, the possibilities are endless. Here are some popular options to consider:
Guided Meditations: Offering guided meditations can help individuals connect with their inner selves and find peace and relaxation.
Intuitive Readings: Providing intuitive readings allows individuals to gain insight into their lives and make informed decisions.
Spiritual Coaching: Offering spiritual coaching sessions can guide individuals on their spiritual journeys and help them overcome obstacles.
Online Courses: Creating online courses on spiritual topics can empower individuals to learn and grow at their own pace.
Energy Healing: Providing energy healing sessions can help balance the energy centers in the body and promote overall well-being.
By offering a combination of these services, or focusing on a specific niche, you can provide a well-rounded experience for your clients.
Tips for Designing Soulful Spiritual Offerings
When designing your soulful spiritual offerings, there are a few tips to keep in mind:
Connect with your intuition: Trust your intuition when creating your offerings. Let your inner guidance lead you to create offerings that truly resonate with your unique gifts and talents.
Stay true to your values: Infuse your offerings with your personal values and beliefs. This authenticity will attract like-minded individuals who resonate with your spiritual worldview.
Provide value: Ensure that your offerings provide tangible value to your clients. Focus on delivering transformative experiences that can positively impact their lives.
Continuously learn and evolve: Stay open to learning and evolving in your spiritual practice. Seek out new knowledge and incorporate it into your offerings to stay relevant in the ever-changing spiritual landscape.
Embrace technology: Utilize the power of technology to reach a wider audience. Embracing online platforms and social media can help you connect with individuals from all around the world.
Discovering Your Spiritual Niche
Discovering your spiritual niche is essential for building a successful online spiritual business. It involves identifying your unique strengths, interests, and passions. By narrowing down your focus, you can position yourself as an expert in a particular area.
Start by exploring different spiritual practices, studying various modalities, and reflecting on what resonates with you the most. Consider what brings you joy, what topics you feel most drawn to, and how you can best serve others. Embrace your passions and let them guide you towards your spiritual niche.
Remember, building a successful online spiritual business takes time and dedication. By unleashing your unique spiritual offerings, following the tips for designing soulful spiritual offerings, and discovering your spiritual niche, you can create a meaningful and impactful online presence.
Building an Authentic Online Presence: Factors to Consider
Any entrepreneur looking to establish an online spiritual business must prioritize building an authentic online presence to effectively connect with their target audience. By considering several crucial factors, they can ensure a strong foundation that resonates with their clients' spiritual needs.
The Power of Branding in Spiritual Business
Within the realm of spiritual business, branding plays a significant role in establishing trust and credibility with clients. In this subsection, we explore the power of branding and its influence on building an authentic online presence.
When it comes to branding in the spiritual realm, a business's name, logo, and overall visual identity should all reflect the core values and mission that the entrepreneur aims to convey. Beyond aesthetics, branding should evoke a sense of spirituality, peace, and harmony, which are all key elements in attracting and nurturing a loyal client base. Through consistent and intentional branding, entrepreneurs can establish themselves as go-to sources for spiritual guidance and healing.
In today's digital age, social media platforms serve as invaluable tools for marketing spiritual businesses. Entrepreneurs can harness the powerful reach of social media to connect with like-minded individuals, share their expertise, and inspire positive transformations.
Platforms like Facebook, Instagram, and Twitter provide optimal space for entrepreneurs to showcase their services, products, and philosophies. By understanding their target audience's preferences, entrepreneurs can tailor their content to address the specific needs and interests of spiritual seekers. Engaging directly with followers through comments, direct messages, and live Q&A sessions further solidifies the online presence and fosters a sense of community.
Enhancing Your Online Visibility
With the vastness of the online space, it is essential for entrepreneurs to enhance their visibility amidst the sea of spiritual businesses. This subsection explores effective strategies to boost online visibility and stand out in the highly competitive digital landscape.
One of the primary ways to enhance online visibility is through search engine optimization (SEO). By optimizing their website with relevant keywords and creating valuable content, entrepreneurs can improve their ranking on search engine results pages. This increases the likelihood of their business being discovered by individuals seeking spiritual guidance or products.
Additionally, entrepreneurs should actively seek collaborations and partnerships with other complementary businesses in the spiritual niche. By cross-promoting each other's services or products, they can tap into each other's audiences, expanding their reach and gaining credibility through association.
By prioritizing authenticity in branding, utilizing social media marketing, and enhancing online visibility through SEO and collaborations, spiritual entrepreneurs can establish a strong online presence that resonates with their target audience. Their commitment to providing soulful ventures will undoubtedly attract and inspire individuals on their spiritual journey.
Ensuring a Thriving Spiritual Community: Step-By-Step Guide
While building an online spiritual business can be fulfilling, creating and nurturing a thriving spiritual community is equally important. In this chapter, we will explore the necessary steps to ensure the growth and vitality of your online spiritual community. By fostering spiritual connection in online communities, implementing strategies to grow and nurture your divine tribe, and providing ongoing spiritual support, you can create an environment that cultivates personal and collective growth on a profound level.
Fostering Spiritual Connection in Online Communities
Creating a sense of spiritual connection within an online community can be challenging, but it is crucial for the development of a thriving spiritual community. One effective way to foster this connection is by encouraging open and meaningful discussions. By providing a platform where individuals can share their experiences, ask questions, and offer support, you are enabling them to connect with one another on a deeper level. Additionally, organizing regular virtual gatherings such as meditations, workshops, or group healing sessions can further enhance the sense of unity and connectedness among your community members.
Another important aspect of fostering spiritual connection is cultivating a safe and inclusive space for people of all backgrounds and belief systems. Encourage respectful communication and ensure that everyone's voice is heard and valued. This will create a welcoming environment where individuals can feel comfortable expressing themselves authentically. When a sense of trust and mutual support is established, the bonds within your community will strengthen, leading to a more vibrant and interconnected spiritual community.
Strategies for Growing and Nurtifying Your Divine Tribe
To build a thriving spiritual community, it is essential to implement effective growth strategies. Start by clearly defining the purpose and values of your community, so that like-minded individuals can easily identify and connect with your mission. Utilize social media platforms, blogs, and newsletters to reach a broader audience and attract potential community members. Engage with your followers by sharing valuable content, responding to comments, and initiating conversations to foster a sense of belonging.
Furthermore, consider offering exclusive online courses or workshops to deepen the engagement and commitment of your existing community members while attracting new ones. Collaborate with other spiritual leaders or influencers to tap into their networks and expand your reach. Remember, building a divine tribe takes time, dedication, and nurturing. By consistently providing valuable content and actively engaging with your community, you can create a space that attracts and retains individuals who resonate with your spiritual teachings and are committed to their personal growth.
The Role of On-going Spiritual Support
Providing ongoing spiritual support is crucial for the well-being and growth of your community members. This support can come in various forms, such as offering one-on-one mentoring or coaching sessions, providing access to a library of spiritual resources, or organizing regular healing circles or group rituals. By addressing the spiritual needs and concerns of your community, you can empower them on their spiritual journeys and provide guidance and insights to overcome challenges.
Moreover, encourage accountability and self-reflection by creating opportunities for community members to share their progress, insights, and experiences. This can be done through communal forums, group challenges, or even virtual retreats. By fostering a culture of ongoing spiritual support, you are not only providing valuable resources but also creating a space where individuals can connect, share, and grow together.
By following these step-by-step guidelines for ensuring a thriving spiritual community, you can create an online environment that nurtures deep connections, growth, and support. By fostering spiritual connection, implementing growth strategies, and providing ongoing spiritual support, your online spiritual business can become a hub of transformation and empowerment for individuals seeking a soulful journey. Remember, the success of your community lies in the combined effort of its members, and by creating a space conducive to growth and connection, you can truly make a meaningful impact on the lives of those who join your divine tribe.
Pros and Cons: The Real Truth About Running an Spiritual Business Online
If you're considering starting an online spiritual business, it's important to weigh the pros and cons to make an informed decision. While there are numerous benefits to running an online spiritual business, there are also challenges that come along with it. Let's take a closer look at the pros and cons that await you on this soulful venture.
| Pros | Cons |
| --- | --- |
| Flexibility in working hours | Intense competition |
| Reach a global audience | Building trust and credibility |
| Low startup costs | Technical challenges |
| Ability to scale the business | Managing online reputation |
| Opportunity for passive income | Client connectivity |
| Greater creative control | Isolation and lack of community |
| Access to diverse revenue streams | Maintaining work-life balance |
| Continuous learning and growth | Marketing and promoting the business |
| Personal fulfillment in helping others | Financial instability in the beginning |
| Ability to make a positive impact | Dealing with skeptics or criticism |
The Rewards of Running an Online Spiritual Business
Embarking on the journey of running an online spiritual business can bring about numerous rewards. Not only does it allow individuals to align their passion for spirituality with their profession, but it also offers a whole new level of personal fulfillment. When she sees the positive transformations in her clients' lives and the impact her work has on their well-being, it brings her immense joy and satisfaction. Furthermore, the ability to reach a global audience allows him to connect with diverse individuals from various backgrounds and cultures, creating a rich tapestry of spiritual growth and enlightenment.
The Challenges and How to Overcome Them
While running an online spiritual business can be incredibly rewarding, it also comes with its fair share of challenges. One common challenge is the need to establish trust and credibility in an industry that is saturated with offerings. They can overcome this hurdle by leveraging testimonials and reviews to showcase the effectiveness of their services and by consistently delivering high-quality content and experiences. Additionally, technical challenges may arise when setting up and maintaining websites or online platforms. Seeking support from tech-savvy individuals or investing in professional services can help overcome these obstacles and ensure a smooth online presence.
It's important to acknowledge and address the challenges of isolation and lack of community that can come with running an online spiritual business. They can combat this by actively participating in relevant online communities and forums, attending conferences or retreats, and fostering connections with like-minded individuals in the industry. By nurturing these relationships, they can cultivate a sense of belonging and find support from others who understand the unique journey of running an online spiritual business.
Continual Growth: Tips to Elevate Your Business to Higher Frequencies
Now that you have embarked on your soulful venture and built a strong foundation for your online spiritual business, it is time to focus on continual growth. Elevating your business to higher frequencies requires a strategic approach and a willingness to adapt and transform. In this chapter, we will explore effective tips and strategies to take your spiritual business to new heights.
Embracing Spiritual Business Transformation and Expansion
In order to experience exponential growth in your online spiritual business, it is essential to embrace transformation and expansion. As the spiritual landscape evolves, it is important to stay open-minded and adaptable. Recognize that change is an inevitable part of the journey and be willing to explore new avenues and opportunities. Whether it be launching new products or services, expanding your target audience, or adopting innovative marketing techniques, embracing transformation allows you to stay in alignment with the changing needs of your clients and customers.
Furthermore, expanding your business requires a mindset shift. Instead of viewing expansion as a daunting task, approach it with excitement and curiosity. Embrace new challenges and consider them as opportunities for personal and professional growth. Surround yourself with like-minded individuals who support your vision and can offer guidance and encouragement along the way. By embracing transformation and expansion, you create a fertile ground for your business to flourish and reach new heights.
Exploring Advanced Strategies for Spiritual Business Growth
As your online spiritual business matures, it is crucial to explore advanced strategies that can propel your growth even further. Here are a few key strategies to consider:
Diversify Your Offerings: Consider expanding your range of products or services to cater to a wider audience. This can include creating online courses, hosting workshops or retreats, or offering personalized coaching or consulting services.
Create Strategic Partnerships: Collaborating with like-minded individuals or businesses can open doors to new opportunities and amplify your reach. Seek out partnerships that align with your values and mission, and together you can create mutually beneficial ventures.
Invest in Personalized Marketing: Utilize advanced marketing techniques such as targeted ads, email marketing campaigns, and social media strategies to reach your ideal customers. Tailor your messaging to resonate with their needs and desires, and consistently analyze and refine your marketing efforts for maximum impact.
By exploring these advanced strategies, you can tap into new markets, attract a larger audience, and build a resilient and thriving online spiritual business.
Partnering with the Universe for Continued Success
One of the most powerful ways to elevate your spiritual business to higher frequencies is by cultivating a deep connection with the Universe. Recognize that you are co-creating your reality and that the Universe is always ready to support you in your journey. By aligning your intentions, thoughts, and actions with the energy of abundance and success, you can manifest miracles and attract opportunities that propel your business forward.
Regularly engage in spiritual practices such as meditation, visualization, and affirmations to stay centered and connected. Develop a strong mindset rooted in faith and trust, allowing you to navigate challenges and setbacks with grace and resilience. Remember, the Universe has your back, and by partnering with it, you invite the flow of abundant blessings into your spiritual business.
Conclusion
Now, anyone with a passion for spirituality can embark on a fulfilling journey by building their online spiritual business through Soulful Ventures. By providing valuable resources and guidance, Soulful Ventures equips individuals with the tools they need to share their unique spiritual gifts with the world. From creating captivating online courses to offering intuitive readings, they empower entrepreneurs to connect with their audience on a deeper level and make a meaningful impact.
Whether one is an experienced practitioner or just starting their spiritual journey, Soulful Ventures offers a supportive community where like-minded individuals can come together and learn from one another. Through their comprehensive training programs, marketing strategies, and technological assistance, they remove any barriers that hold aspiring spiritual entrepreneurs back. With Soulful Ventures, anyone can manifest their vision and create a thriving online spiritual business that aligns with their beliefs and values.