Whether you're an aspiring lash artist or a beauty enthusiast hoping to turn your passion into profit, this guide has got you covered. With meticulously researched tips and tricks, you'll learn how to set up your lash business on a budget, making your dream a reality.
Starting a lash business can seem overwhelming, especially if you're on a tight budget. However, don't worry – this guide will show you that it's absolutely possible to thrive and succeed in the lash industry without spending a fortune. From sourcing affordable lash supplies to clever marketing strategies, every step of the way will be laid out for you, ensuring that you can focus on what you love most – creating stunning lash looks and building a successful lash empire. So, let's dive into this exciting journey together and make your lash business dreams come true – without breaking the bank!
Key Takeaways:
Start with a clear budget: Before beginning your lash business, it's essential to determine how much you're willing to invest. Having a clear budget will help you make informed decisions and prioritize your expenses.
Focus on quality: While starting a lash business on a budget, it's important not to compromise on the quality of your products. Invest in good quality lashes, adhesives, and other essentials to ensure customer satisfaction and build a strong reputation.
Utilize social media: Social media platforms like Instagram and Facebook can be a cost-effective and powerful tool to market your lash business. Create engaging content, collaborate with influencers, and interact with your audience to increase brand visibility and attract customers.
Offer competitive pricing: Starting a lash business on a budget doesn't mean you have to sell your products at dirt-cheap prices. Research the market and set competitive pricing to strike a balance between affordability and profitability. Consider offering package deals or discounts to attract more customers.
Continuous learning: Stay updated with the latest lash trends, techniques, and industry developments. Attend workshops, online courses, or join lash business communities to gain valuable knowledge and improve your skills. Continuous learning will help you stay ahead of the competition and deliver exceptional results to your clients.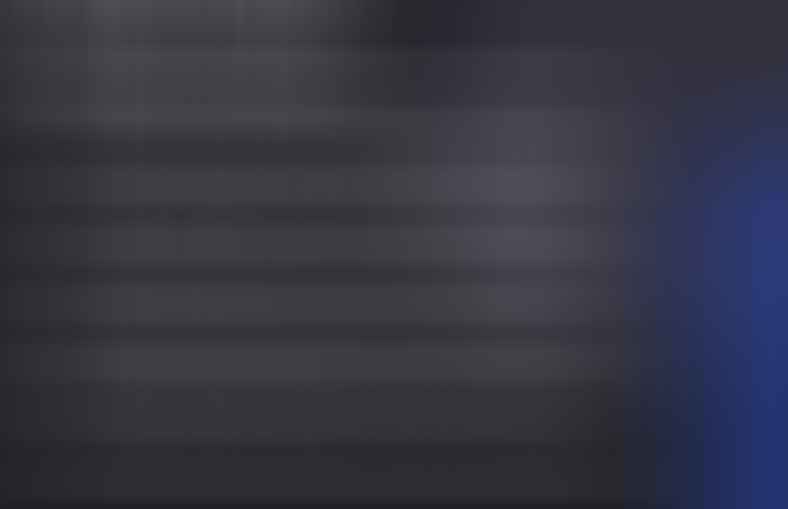 Types of Lash Businesses
Now let's explore the various types of lash businesses you can start on a budget. Each type offers its own unique set of techniques and styles to cater to different client preferences. By understanding the different options available, you can choose the path that aligns best with your skills and interests.
| Lash Business Type | Description |
| --- | --- |
| Classic Lashes | Focuses on applying one lash extension to each natural lash, resulting in a natural and enhanced look. |
| Volume Lashes | Involves creating a fan of multiple lash extensions and applying them to a single natural lash, creating fuller and more dramatic lashes. |
| Hybrid Lashes | Combines the techniques of classic and volume lashes to create a customized look with varying lengths and textures. |
| Mega Volume Lashes | Achieves the fullest and most glamorous look by applying multiple super-fine lash extensions to each natural lash. |
| Lash Lifts and Tints | Offers a non-extension option by enhancing the natural lashes through lifting and tinting, resulting in a more lifted and defined appearance. |
Focusing on Classic Lashes
If you have a keen eye for precision and love creating a natural look, focusing on classic lashes might be the right choice for you. With this technique, each lash is individually extended, resulting in a subtle enhancement that enhances the client's natural beauty. With proper training and practice, a lash artist can achieve excellent retention and create a wide range of styles to suit different eye shapes and personal preferences.
Riding the Trend: Volume Lashes
For those who crave a more dramatic and voluminous look, mastering the art of volume lashes can open new doors. Volume lashes involve adding multiple lightweight extensions to a single natural lash, creating a fuller appearance. This technique allows lash artists to customize the volume and length, tailoring it to each individual client. The popularity of volume lashes has been on the rise, with clients appreciating the opportunity to achieve glamorous fluttery lashes.
Mastering Hybrid Lashes
If you can't decide between classic and volume lashes, hybrid lashes offer the perfect middle ground. By combining both techniques, lash artists can create a unique and personalized look for their clients. Hybrid lashes provide the versatility to achieve a natural yet fuller look by alternating between classic and volume lashes. The combination of different lengths and textures allows for a more textured and fluffy appearance, appealing to clients who desire a bit of both worlds.
The Luxury of Mega Volume Lashes
For clients who desire the boldest and most glamorous lashes, mega volume lashes are the ultimate choice. This technique involves using ultra-fine extensions to create dense and voluminous lash sets. By applying multiple extensions to each natural lash, lash artists can achieve an incredibly full and dramatic effect. Mega volume lashes require advanced skills and expertise, as well as high-quality extensions. However, the end result is undeniably stunning and highly sought after.
Right Fit for You: Lash Lifts and Tints
If you want to offer a lash service that doesn't involve extensions, lash lifts and tints might be the perfect fit. Lash lifts involve curling the natural lashes from the root, creating a lifted and more open appearance. Combined with a lash tint, which adds color and definition to the lashes, this non-extension option offers a low maintenance yet attractive alternative. Lash lifts and tints are particularly ideal for clients with straight or downward-pointing lashes, providing them with a natural enhancement that lasts for several weeks.
Key Factors to Consider when Starting a Lash Business
If you are considering starting a lash business, there are several key factors that you need to take into account to ensure a successful venture. From budgeting for initial expenses to choosing the right location and acquiring essential education and training, each factor plays a crucial role in laying a solid foundation for your lash business. Additionally, understanding the importance of licensing will ensure that you operate within legal boundaries and instill confidence in your clients.
Budgeting for Initial Expenses
One of the most important aspects to address when starting a lash business is budgeting for initial expenses. This step requires meticulous planning to avoid overspending or being caught off guard by unexpected costs. By carefully estimating the necessary supplies, equipment, and marketing materials, you can develop a comprehensive budget that accommodates your financial limitations.
Consider reaching out to experienced lash professionals to get an idea of the average expenses involved. Additionally, exploring cost-effective options such as purchasing wholesale or seeking out discounts can significantly help in minimizing expenses.
It is also crucial to allocate a portion of your budget for ongoing expenses such as rent, utilities, insurance, and maintaining a stock of lash products to meet the needs of your clients. By setting aside a contingency fund, you can be prepared for any unforeseen costs or emergencies that may arise.
Choosing the Right Location
When it comes to establishing a successful lash business, choosing the right location is key. Aim for a location that is easily accessible, visible, and has a high potential for foot traffic. Consider areas with a dense population or in close proximity to popular venues such as shopping malls or salons. Analyze the competition in the area to ensure that you have a reasonable chance of attracting clients without being overshadowed by other lash businesses. If possible, select a location that offers ample parking space, as convenience is always appreciated by customers.
Furthermore, it is essential to factor in the cost of rent or lease when considering the location. While it may be tempting to opt for a more expensive spot in a prime location, make sure the potential revenue justifies the higher cost, and that it aligns with your budget. Conduct thorough research, visit potential locations, and consult with real estate professionals to make an informed decision.
Acquiring Essential Education and Training
To provide exceptional lash services and build a loyal client base, acquiring essential education and training is paramount. Invest your time and resources in enrolling in reputable lash training programs or courses to learn the necessary techniques and industry best practices. By gaining expertise in lash application, styling, and maintenance, you can ensure that your clients receive high-quality lash services.
It is also worth considering becoming a certified lash technician as it provides credibility and reassurance to your clients that you possess the necessary qualifications. Certification can be obtained through organizations such as the International Eyelash Extension Consortium (IEEC) or the National Association of Lash Artists (NALA).
Unpack the Importance of Licensing
Obtaining the appropriate licenses and permits is vital when starting a lash business. Licensing demonstrates professionalism, compliance with health and safety regulations, and instills confidence in potential clients.
Familiarize yourself with the licensing requirements specific to your region or country, as they may vary. Generally, you may need to acquire a lash technician license or esthetician license, depending on the local regulations. Ensure that you allocate the necessary time and resources to complete the licensing process and any required certifications, such as First Aid and CPR training, as they often contribute to a positive reputation for your business.
By adhering to the regulations and obtaining the appropriate licenses, you not only safeguard the well-being of your clients but also establish a solid foundation for long-term success in the lash industry.
Step-by-Step Guide to Starting a Lash Business on a Budget
Creating a Business Plan
If you're looking to start a lash business while on a budget, the first step is to create a solid business plan. This will provide you with a roadmap and a clear understanding of how to achieve your goals. A business plan outlines your vision, mission, target market, competition, pricing strategy, and marketing plans. By taking the time to carefully outline your business plan, you ensure that you have a well-thought-out strategy that can guide you throughout your lash business journey.
When crafting your business plan, consider your target market and the services you plan to offer. Determine your unique selling points and how you will differentiate yourself from competitors to attract customers. Additionally, outline your financial projections, including your budget, startup costs, and expected profits. A well-crafted business plan will not only help you in the initial stages but also serve as a valuable reference tool as your business grows.
Tracing Financial Planning
Financial planning is crucial when starting a lash business on a budget. One of the key aspects of financial planning is understanding and tracking your expenses. This involves not only the initial investment in training and equipment but also ongoing costs such as supplies, marketing, and overhead expenses.
To ensure financial stability, it's important to create a budget that accounts for all your expenses. Categorize your costs, such as training and certification, lash extensions, adhesives, tools, marketing materials, and rent (if applicable). Seek out affordable options without compromising on quality. Consider purchasing wholesale supplies or exploring affordable yet reputable suppliers. By keeping a close eye on your finances and exploring cost-saving measures, you can ensure that your lash business stays within budget while still maintaining quality.
Getting the Needed Training and Certification
Obtaining the proper training and certification is essential for establishing your credibility as a lash artist. It's important to invest in high-quality training to acquire the necessary skills and knowledge to provide excellent lash services. While it may be tempting to opt for cheaper, quick courses, it's important to remember that the quality of your training will reflect in your work. Choose reputable training programs that cover both theory and hands-on practice, ensuring that you gain a comprehensive understanding of lash extensions.
By investing in quality training, you not only enhance your skills but also build trust with potential clients. Certified lash artists have a higher chance of attracting clients who are willing to pay for quality services. Consider joining lash associations or groups to network with other professionals and stay updated on industry trends and techniques. It's important to continuously enhance your skills through workshops and advanced training to stay competitive in the ever-evolving lash industry.
Purchasing Affordable yet High-Quality Equipment and Supplies
When starting a lash business on a budget, finding affordable yet high-quality equipment and supplies is crucial. While it may be tempting to opt for the cheapest options available, compromising on quality can negatively impact your work and reputation. Research and compare different suppliers to ensure you're getting the best value for your money.
Seek out reputable suppliers who offer reasonably priced lash extensions, adhesives, and tools without compromising on quality. Consider purchasing in bulk or taking advantage of discounts and promotions to save money. Remember, investing in durable and reliable equipment will not only improve your work but also save you money in the long run by avoiding frequent replacement costs.
As a lash artist, it's essential to prioritize the safety of your clients. Make sure to invest in high-quality and sanitary supplies to maintain a clean and hygienic environment. This includes disposable tools, sterilization equipment, and quality lash adhesives. By prioritizing both affordability and quality, you can set yourself up for success in your lash business.
Tips for Cutting Costs While Maintaining Quality
Now, let's delve into some valuable tips for starting a lash business on a budget without compromising on the quality of your products and services.
Saving on Training Costs
When it comes to training costs, aspiring lash business owners can find creative ways to minimize expenses without compromising the quality of their education. One cost-saving approach is to look for reputable online lash courses that offer comprehensive training modules. These online courses often come at a fraction of the cost compared to in-person training sessions, making them an attractive option for those on a budget.
Additionally, aspiring lash artists can seek mentorship opportunities with experienced professionals in the field. By offering their services as an apprentice or intern, they'll have the chance to refine their skills under the guidance of a seasoned lash artist, often at little to no cost. This hands-on experience can be invaluable and help them kickstart their lash business journey with less financial burden.
Minimizing Overhead Costs
One way to cut down on overhead costs is by operating your lash business from a home-based studio. Utilizing a spare room or an area in your own house as a lash studio can drastically reduce rental expenses. This approach also allows lash entrepreneurs to have more control over their working hours and creates a cozy, personalized atmosphere for their clients.
Another option to consider is sharing a studio space with other lash technicians. By splitting the rent and utility bills, lash artists can significantly cut down on monthly expenses while still providing a professional and inviting environment for their clients. This collaborative arrangement not only fosters a supportive community but also enables cost-effective business operations for everyone involved.
Joining Wholesale Clubs for Lash Supplies
To save money on lash supplies, joining wholesale clubs is a smart move for lash business owners. These clubs offer bulk purchasing options at discounted prices, allowing lash artists to stock up on their essentials without breaking the bank. By buying in larger quantities, entrepreneurs can take advantage of wholesale prices and ensure they have a sufficient supply of lashes, glues, and other necessary products to meet their clients' needs at a lower cost per unit.
Moreover, it's advantageous to keep an eye out for promotional deals and discounts offered by lash supply companies. Some suppliers offer regular sales or loyalty programs that provide additional savings. By actively researching and identifying these cost-saving opportunities, lash entrepreneurs can strike the perfect balance between quality and affordability.
When it comes to marketing a lash business on a budget, social media platforms have become powerful tools for reaching a wide audience without significant financial investment. Entrepreneurs can create captivating profiles on platforms such as Instagram, Facebook, and Twitter to showcase their lash work, engage with potential clients, and build a loyal following.
By regularly sharing high-quality images or videos of their lash application techniques and finished results, lash artists can entice viewers to book their services. They can also offer special promotions or discounts exclusively for their social media followers to boost engagement and generate more leads. Additionally, collaborating with influencers or micro-influencers in the beauty industry can help expand their reach and gain exposure to a larger audience without having to spend substantial amounts on traditional advertising.
Pros and Cons of Starting a Lash Business on a Budget
The decision to start a lash business on a budget comes with its own set of advantages and disadvantages. It's important for budding entrepreneurs to carefully consider both sides before taking the leap. In this chapter, we will explore the pros and cons of starting a lash business on a budget, helping you make an informed decision about your entrepreneurial journey.
Celebrating the Advantages
Starting a lash business on a budget can offer several enticing advantages. Firstly, it allows aspiring lash artists to follow their passion without breaking the bank. With limited funds, they can still bring their creative vision to life and offer their services to potential clients.
Moreover, going the budget-friendly route often fosters a sense of resourcefulness and creativity. Lash entrepreneurs find innovative ways to make the most of their limited resources, pushing the boundaries of what's possible. This mindset helps them to develop a can-do attitude, which proves valuable in the long run.
Acknowledging the Disadvantages
While there are wonderful advantages, it is important to understand and acknowledge the potential disadvantages of starting a lash business on a budget. One of the primary challenges is limited access to high-quality materials and equipment. Without a substantial budget, lash artists might have to compromise on certain aspects, which can impact the overall quality of their work.
Additionally, a budget lash business often means limited marketing and promotional efforts. Advertising plays a crucial role in attracting clients, and without sufficient funds, reaching a wider audience can be a daunting task. This can create difficulties in building a strong client base and expanding the business.
Effectively Managing the Potential Challenges
Managing the potential challenges that come with starting a lash business on a limited budget is crucial for long-term success. Lash entrepreneurs should focus on building strong relationships with suppliers, seeking out affordable yet reliable options for lash extensions, adhesive, and other essential materials. This way, they can ensure quality while staying within their budget.
Furthermore, getting creative with marketing and promotional strategies can help overcome financial limitations. Utilizing social media platforms, collaborating with local influencers, and offering special promotions can all be effective ways to generate buzz about the business without spending a fortune. A strong online presence and positive word-of-mouth can go a long way in building a thriving lash business on a budget.
Conclusion
Starting a lash business on a budget comes with its own set of pros and cons. While limited resources can present challenges, they also provide an opportunity for resourcefulness and creativity. By effectively managing potential challenges and finding cost-effective solutions, aspiring lash entrepreneurs can turn their budget business into a successful venture.
Real Stories: Successful Lash Businesses Started on a Budget
If you've ever wondered whether it's possible to start a successful lash business on a budget, these inspiring stories will prove that it absolutely is. The beauty industry is highly competitive, but with creativity, determination, and a little bit of ingenuity, these entrepreneurs managed to build thriving lash businesses from the ground up.
If there's one thing that Emily Johnson, the founder of Lash Haven, teaches us, it's that passion and hard work can turn a small budget into a thriving business. Emily started her lash business with just a few hundred dollars in her bank account. She tirelessly researched affordable suppliers, mastered her lash techniques through countless hours of practice, and used social media platforms to promote her services.
What ultimately set her apart was her dedication to her clients. Emily went above and beyond to provide the best lash experience possible, always ensuring that her clients left feeling beautiful and satisfied. Word of mouth began to spread, and before she knew it, Emily was fully booked weeks in advance. Today, Lash Haven is one of the most sought-after lash studios in the city, with a loyal client base and a team of talented lash artists.
John Martinez, the founder of Glamour Lashes, had a similar experience when starting his lash business. With limited funds, John focused on finding cost-effective ways to bring his vision to life. He was able to negotiate great deals with suppliers, collaborate with other beauty professionals to share advertising costs, and harness the power of social media to build a strong online presence.
However, what truly catapulted John's business to success was his unwavering commitment to quality. He invested in professional training and ensured that his lash artists underwent rigorous training as well. This dedication to excellence not only garnered a strong reputation for Glamour Lashes but also led to repeat business and referrals from satisfied clients. John's story is a testament to the fact that providing exceptional service in the lash industry can make all the difference, even when starting on a tight budget.
Lessons Learned from Successful Entrepreneurs
Looking at the journeys of successful lash business owners like Emily and John, it becomes clear that there are valuable lessons to be learned. First and foremost, passion and determination can overcome any financial constraints. Both Emily and John had a clear vision for their businesses and were willing to put in the hard work to achieve their goals.
Additionally, focusing on the client experience is crucial. By going the extra mile, providing outstanding service, and creating a loyal customer base, Emily and John were able to grow their businesses even on a limited budget. They understood that satisfied customers are not only repeat customers but also the best form of advertising.
Finally, these success stories highlight the power of leveraging available resources. Through smart negotiation, collaborations, and utilizing social media effectively, Emily and John maximized their limited budgets and propelled their businesses forward.
Starting a lash business on a budget is undoubtedly challenging, but with determination, a focus on customer satisfaction, and resourceful thinking, it's absolutely possible to achieve great success in the industry.
Conclusion
By starting a lash business on a budget, aspiring entrepreneurs can fulfill their passion for beauty while avoiding the financial strain. Utilizing affordable and quality products, adopting creative marketing strategies, and leveraging social media platforms, they can build a successful lash business without breaking the bank. Whether they are a professional lash artist or an individual looking to turn their hobby into a profitable venture, the possibilities are endless when it comes to starting a lash business on a budget.
With determination, creativity, and a little bit of resourcefulness, anyone can join the booming lash industry without compromising their bank account. By offering high-quality services, building a loyal customer base, and continuously improving their skills, they can establish a thriving lash business that brings beauty and confidence to their clients. So, why wait? Take that leap and embark on a budget-friendly journey towards a fulfilling and profitable lash business.