Starting a new career in your 40s or 50s can be both exciting and challenging. Whether it's due to a desire for a change or the need for financial stability, many individuals find themselves contemplating a career shift later in life.
Thankfully, the job market offers a wide range of opportunities for those in their 40s and 50s, allowing them to embark on a fulfilling and well-paying career. In this informative blog post, we will explore 50 of the best-paying careers for individuals who are looking to start fresh in their 40s and 50s, providing valuable insights and guidance for those seeking new professional paths.
Transitioning into a new career in your 40s or 50s can come with certain risks, but with thoughtful planning and determination, it can also bring numerous rewards. One of the most important factors to consider when choosing a new career at this stage in life is the potential for substantial income growth.
While some careers require additional education or training, it is important to note that many less traditional careers have emerged in recent years, offering significant earning potential for individuals of all backgrounds. By embracing these opportunities, both men and women can open the doors to financial stability and future success.
By exploring a diverse range of career options, you can make an informed decision about their future, considering their own set of skills, interests, and aspirations. With the right mindset and a willingness to adapt, you can embark on a fulfilling career at 40 or 50, complete with financial stability and personal satisfaction.
Key Takeaways:
Opportunity for Career Change: Starting a new career in your 40s or 50s offers the opportunity to pursue a new passion or explore a different industry.
High-Paying Industries: Certain industries, such as technology, healthcare, and finance, offer well-paying careers that can be pursued later in life.
Transferable Skills: Many skills gained throughout your previous work experience can be applied to new careers, making the transition smoother.
Continued Learning: Embracing lifelong learning and acquiring new knowledge and skills are essential for success in starting a new career at 40-50.
Networking: Building a strong professional network is crucial for finding job opportunities and advancing in your chosen field.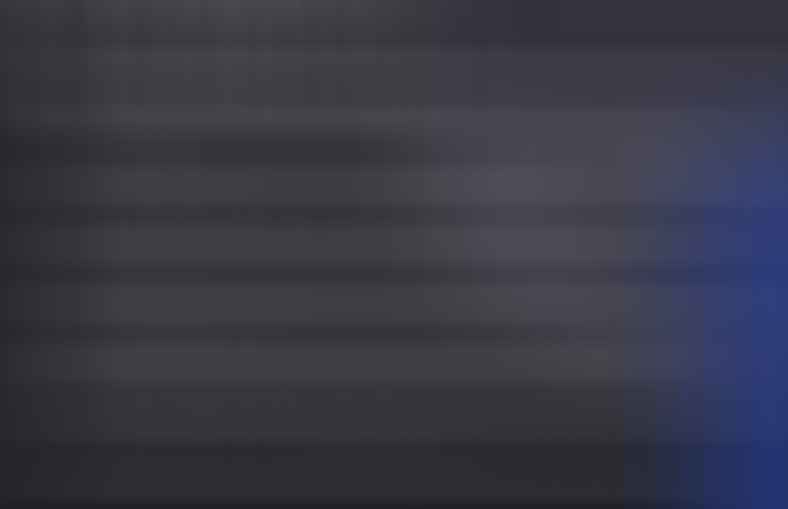 From Passion to Profit: A Brief Overview of Top 50 Careers over 40
Some people reach a point in their lives where they realize their current career no longer brings them joy or provides the financial stability they desire. If you find yourself at this crossroads in your 40s or 50s, fret not! This chapter will provide you with a comprehensive overview of the top 50 careers to consider starting later in life.
Understanding the Critical Factors for Career Success
When embarking on a new career path in your 40s, there are several critical factors that can contribute to your success. It's important to have a clear understanding of these aspects before diving into a new venture:
Skills and Experience: Having a solid foundation of skills and experience in the chosen field will greatly increase the chances of success. Consider how your existing abilities can be transferred to the new career and what additional skills might be necessary to acquire.
Market Demand: Research the market demand for the chosen career to ensure there are ample opportunities available. Look for industries that are thriving and show potential for growth.
Networking: Building a strong professional network can open doors to new opportunities. Connect with individuals already established in your desired field, attend industry events, and join relevant professional associations.
Adaptability: Being open to learning new things and adapting to industry trends is crucial for long-term success. Embrace innovation and be willing to continuously upgrade your skills to stay ahead of the curve.
Any successful career transition requires careful consideration of these critical factors. By recognizing their importance and taking appropriate action, individuals can pave the way for a prosperous and fulfilling career in their 40s and beyond.
Addressing the Fear of Change: Switching Careers in Your 40s
Switching careers in your 40s can be daunting, especially when fear starts to creep in. It's essential to address these concerns head-on and cultivate a positive mindset. Here are a few steps to help you tackle the fear of change:
Evaluate Your Goals: Take the time to reflect on your long-term goals and aspirations. Identify what motivates you and what you hope to achieve in your new career. This clarity will provide you with the determination to overcome any challenges that may arise.
Gather Support: Seek out support from family, friends, or mentors who believe in your potential. Surround yourself with a positive network that can provide encouragement and guidance throughout your career transition.
Stay Positive: Embrace change as an opportunity for growth and personal development. Maintain a positive mindset even during the most challenging moments, and remind yourself of the exciting possibilities that lie ahead.
Take Calculated Risks: Understand that any career switch involves some level of risk. However, by conducting thorough research, developing a solid plan, and seeking professional advice, you can minimize potential pitfalls and maximize your chances of success.
Remember, the fear of change is natural, but it shouldn't hold you back from pursuing your dreams. With the right mindset and a strategic approach, you can navigate your way to a fulfilling and financially rewarding career in your 40s and beyond.
However, starting a new career in your 40s or 50s can be both challenging and exciting. The good news is that there are plenty of high-paying career options available for individuals in this age group. Countless individuals have successfully transitioned into new careers later in life and achieved great success. By exploring the top-paying careers in various industries, you can find the perfect fit for your skills, interests, and goals. To get a deeper insight into these career options, refer to the 50 Highest Paying Careers for College Grads. Here is a breakdown of some of the top industries with lucrative opportunities:
Unlocking Opportunities in Tech Industry
The tech industry is thriving, and experienced professionals are in high demand. Whether it's in software development, data analysis, or cybersecurity, the tech sector offers a wide range of rewarding careers. With strong problem-solving skills and a willingness to continuously learn, individuals can easily transition into this field. Companies are actively seeking seasoned professionals who can contribute their expertise and drive innovation. By pursuing a career in tech, individuals can unlock a world of possibilities and enjoy tremendous job satisfaction as they contribute to society's technological advancements.
A Closer Look at High Paying Medical Careers
The field of medicine is known for its lucrative and fulfilling career paths, and starting a medical career in your 40s or 50s is not only possible but also highly rewarding. With a growing aging population, the demand for healthcare professionals is continuously on the rise. Specialized medical careers such as anesthesiologists, surgeons, and psychiatrists offer excellent earning potential. These professionals play a crucial role in saving lives, and the satisfaction of making a difference in people's well-being is unparalleled.
Delving into the World of Finance
The finance industry offers numerous opportunities for individuals who are passionate about numbers and analyzing economic trends. Career options such as financial managers, financial analysts, and actuaries are well-suited for older professionals looking for high-paying careers. The financial sector values experience and a keen understanding of market dynamics. By leveraging their skills and knowledge, individuals can embark on a financially rewarding journey in the world of finance.
Exploring Careers in Engineering
If you have a technical background, pursuing a career in engineering can be a lucrative choice. Engineering fields like petroleum engineering, electrical engineering, and aerospace engineering offer excellent earning potential. These industries require highly skilled professionals to solve complex problems and drive innovation. By switching to engineering, individuals can find themselves working on exciting projects while enjoying the financial rewards that come with it.
Demand for Experienced Legal Professionals
The legal field often rewards experience and expertise, making it an ideal industry to start a new career in your 40s or 50s. Lawyers, judges, and legal consultants are highly sought after, and their earning potential is significant. The field offers opportunities to have a meaningful impact, advocate for justice, and provide critical guidance to individuals and businesses. Established legal professionals possess valuable insights and can carve out successful careers in the legal industry.
Pursuing Careers in Real Estate
Real estate offers a promising avenue for individuals looking for a career change later in life. Whether it's becoming a real estate agent, a property manager, or a real estate developer, there are several high-paying opportunities available. With the right knowledge and networking skills, individuals can thrive in the real estate industry and enjoy the financial benefits it offers. Furthermore, this industry provides flexibility and the potential for entrepreneurial ventures.
The Promising Path in Entrepreneurship
Entrepreneurship opens up a world of possibilities for individuals willing to take risks and bring their business ideas to life. By starting their own businesses, individuals have the opportunity to create something meaningful while enjoying the financial rewards that come with success. With the advantage of experience and industry insight, individuals starting businesses later in life often have a higher chance of long-term success. Founding a startup or launching a new venture can be an exciting journey filled with new experiences and opportunities.
Opportunities in The Arts: Writing, Design, and Photography
The arts, including writing, design, and photography, provide avenues for creative expression while being potentially lucrative. Skilled writers, graphic designers, and photographers can find endless opportunities in industries such as advertising, publishing, and digital media. With their expertise and artistic vision, individuals can create impactful content that resonates with audiences while enjoying the flexibility of freelance work or the stability of full-time positions. Pursuing a career in the arts can be immensely rewarding both creatively and financially.
When embarking on a new career later in life, it is essential to consider your skills, interests, and goals. By exploring these top-paying industries and identifying the one that aligns best with your passion, you can set yourself up for a successful and fulfilling career that brings financial stability and personal satisfaction.
The Perks of Consultancy Roles in Business
Lastly, consultancy roles in business offer numerous perks that make them attractive career choices for individuals starting their careers in their 40s or 50s. With these roles, individuals have the opportunity to work as independent professionals, providing valuable insights and expertise to businesses across various industries.
One major perk of consultancy roles is the flexibility they offer. Consultants have the freedom to choose their projects, clients, and work schedules. This flexibility allows individuals to achieve a better work-life balance, particularly important for those starting their careers in their 40s or 50s who may have personal commitments or family responsibilities.
Furthermore, consultancy roles often provide higher earning potential compared to traditional employment. Consultants can set their own rates and negotiate contracts, allowing them to leverage their skills and experience to command higher fees. The ability to work with multiple clients simultaneously also increases income potential, providing individuals with the opportunity to maximize their earnings.
Discovering High Paying Careers in Education
When considering high paying careers to start at 40 or 50, one may not immediately think of the field of education. However, there are several lucrative roles within this sector that offer both high salaries and meaningful work.
One such career is that of an educational consultant. Educational consultants work with schools, districts, and educational organizations to improve educational programs, implement new initiatives, and provide professional development for teachers and administrators. They leverage their expertise to drive positive change and enhance student outcomes. Educational consultants often command high fees for their services due to the specialized knowledge and experience they bring to their clients.
Another high paying career in education is that of a college professor. With advanced degrees and expertise in a specific field, college professors play a crucial role in shaping the minds of future generations. They not only educate students but also contribute to research and academic discourse. College professors often enjoy excellent compensation packages, including competitive salaries, benefits, and opportunities for professional growth.
Skills and Training required for the Top 50 Careers
After identifying the 50 best paying careers to start at 40-50, it is crucial to understand the necessary skills and training required to excel in these professions. Acquiring new skills and staying updated with the industry trends is essential for success. Furthermore, the value of continued learning and certification programs cannot be underestimated. Let's delve deeper into these aspects.
Acquiring New Skills: The Key to Success
In today's rapidly evolving job market, adaptability is the key to staying relevant. Acquiring new skills is crucial for individuals seeking to excel in their respective careers. Whether it's learning advanced computer programming languages, honing digital marketing skills, or mastering financial analysis techniques, investing in personal and professional development can significantly boost one's earning potential. Continuing education programs, online courses, and professional workshops offer excellent avenues for acquiring new skills. Many individuals at 40-50 years old worry about starting from scratch, but it's essential to embrace lifelong learning.
By proactively seeking opportunities to expand their skill set, one can enhance their employability and demonstrate a willingness to adapt to changing industry demands. While embarking on the journey to acquire new skills, it is crucial to focus on both hard and soft skills. Hard skills refer to specific technical abilities required for a particular job, such as data analysis or graphic design. On the other hand, soft skills encompass interpersonal skills, communication abilities, and problem-solving capabilities, which are vital for success in any field.
The Value of Continued Learning and Certification Programs
Continued learning is not only about acquiring new skills but also keeping existing ones up to date. In rapidly evolving industries like technology, healthcare, and finance, it is essential for professionals to stay current with advancements and industry best practices. Certification programs play a crucial role in demonstrating proficiency and expertise in a particular field. They provide individuals with a competitive edge, offering validation of their skills and knowledge.
Employers and clients often prioritize candidates with relevant certifications, as they are seen as credible and trustworthy. Certification programs can be pursued through various professional organizations, industry associations, or accredited institutions. They offer structured curriculum, examinations, and practical assessments to evaluate individuals' competence in specific areas. Whether it's obtaining a project management certification, a healthcare-specific license, or a financial planning credential, these certifications demonstrate commitment and dedication to continuous improvement.
By considering the value of continued learning and pursuing relevant certifications, professionals in their 40s and 50s can show employers their willingness to stay current and adapt to changing industry dynamics. This proactive approach can open doors to higher-paying and more fulfilling career opportunities. Overall, the importance of skills acquisition and continued learning cannot be overstated. Developing new abilities and staying updated with industry trends significantly enhances an individual's prospects in the top 50 careers to start at 40-50. Embracing lifelong learning and investing in personal and professional development are crucial steps towards achieving success and securing a rewarding career path.
Real Life Success Stories: The Courage to Change Career Paths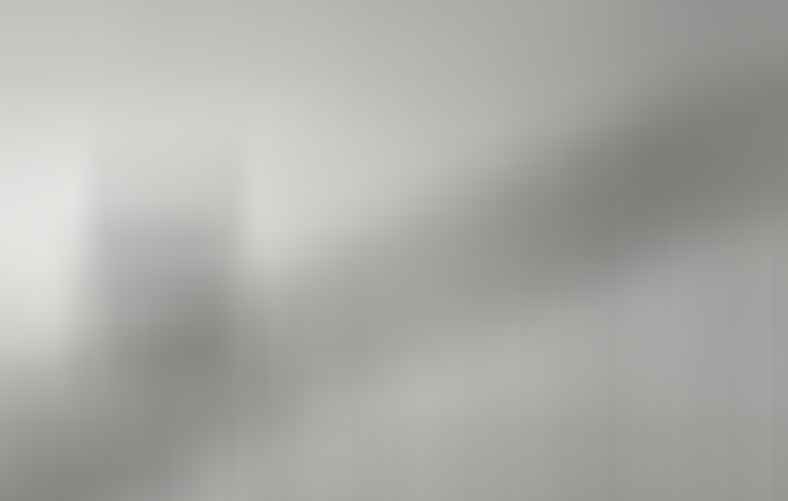 Now let's dive into some inspiring career stories of individuals who made bold decisions to change their career paths in their 40s and 50s. These individuals showcase the tremendous courage and determination it takes to pursue new opportunities and find success in different fields. Their stories serve as a beacon of hope for those contemplating a career change later in life.
Inspirational Career Switch Journey in Tech
One remarkable success story comes from Sarah, who, at the age of 45, decided to transition from her long-standing career in marketing to the world of technology. Despite having no previous experience in the tech industry, Sarah felt a strong pull towards this rapidly growing field. She enrolled in coding bootcamps and immersed herself in online courses to gain the necessary skills.
With sheer determination, Sarah landed an internship at a local tech company, where she honed her technical abilities and proved her value. Recognizing her potential, she was offered a full-time role, and within a few years, she had risen through the ranks to become a project manager. Today, Sarah is thriving in her new career, enjoying the challenges and opportunities that technology offers.
Triumphs and Challenges in the Medical Field
When it comes to switching careers at 40 or 50, the medical field may seem like an intimidating option due to its rigorous training and demanding nature. However, John's story proves that it's never too late to pursue a career in healthcare. With a background in finance, John decided to follow his lifelong passion for helping others and enrolled in medical school at the age of 42.
John faced numerous challenges throughout his medical journey, balancing the demands of work and family life while studying for exams and completing rotations. However, his unwavering dedication and love for medicine kept him going. He successfully completed his residency training and is now a respected cardiologist, making a difference in the lives of his patients.
Financial Sector: A Story of Determination
Lisa's story serves as an inspiration for those considering a career switch to the financial sector later in life. After spending over two decades working as a teacher, Lisa yearned for a new challenge and decided to pursue a career in finance. At the age of 48, she went back to school to earn her degree in finance.
Despite facing initial skepticism from potential employers due to her age and lack of direct experience, Lisa's determination shone through. She secured an internship at a prestigious investment firm and quickly impressed her colleagues with her work ethic and eagerness to learn. Within a few years, she had climbed the ranks and is now a successful financial advisor, helping clients achieve their financial goals.
Engineering: A Transition Worth the Effort
David's story of transitioning into engineering later in life demonstrates the rewards that await those who dare to pursue their passions. After spending several years in the hospitality industry, David realized he had a deep interest in problem-solving and building things. At the age of 42, he made the bold decision to return to school and earn a degree in mechanical engineering.
During his studies, David faced numerous challenges as he juggled his coursework, family responsibilities, and part-time work to make ends meet. However, his perseverance paid off when he landed an entry-level engineering position at a renowned manufacturing company. Over time, he continuously expanded his knowledge and expertise, securing promotions and becoming a highly respected engineer in his field.
Success Stories from the Legal Field
Switching careers to the legal field later in life requires immense dedication, but Jessica's success story exemplifies that age is just a number. After working for years in the hospitality industry, Jessica decided to follow her passion for social justice and enrolled in law school at the age of 46.
Despite the demanding nature of law school and the competitive job market, Jessica excelled in her studies. She advocated for marginalized communities through internships and pro bono work while balancing the responsibilities of being a mature student. Her hard work paid off when she secured a position at a prestigious law firm specializing in human rights. Today, Jessica is a respected lawyer, fighting for justice and making a meaningful impact in the lives of her clients.
Real Estate: Turning Dreams into Reality
Mark's career switch to real estate in his mid-40s showcases the opportunities that lie within this dynamic industry. Driven by his passion for architecture and interior design, Mark left his corporate job and embarked on a new journey as a real estate agent.
Although starting from scratch in a completely different field was challenging, Mark's eye for detail, extensive networking, and relentless drive helped him build a successful real estate business. He now assists clients in finding their dream homes, leveraging his creative talents and industry knowledge to provide outstanding service and exceed expectations.
Entrepreneurs: Stories of Ingenuity and Perseverance
Entrepreneurship knows no age limit, as evidenced by Max and Maria's inspiring stories of starting their own businesses in their 50s. Max, a former corporate executive, embarked on a journey of opening a gourmet bakery after discovering his passion for baking in his spare time. His relentless pursuit of perfection and commitment to delivering delectable treats earned him a loyal customer base and a thriving business.
Maria, a seasoned marketing professional, took the leap to start her own digital marketing agency at the age of 52. With her in-depth industry knowledge and a strong network, she quickly attracted clients and built a reputation for delivering exceptional results. Her entrepreneurial spirit and determination allowed her to redefine her career and create a successful venture from scratch.
Fulfillment in The Arts: From Passion to Job
The arts offer endless possibilities for career switchers, as shown by Alex's journey of pursuing photography in his late 40s. After spending years in the corporate world, Alex rediscovered his passion for capturing beautiful moments through the lens of a camera. He took photography classes, honed his skills, and started his own photography business.
Alex's talent and unique perspective quickly garnered attention, and he began receiving commissions for weddings, events, and professional photo shoots. He discovered that his newfound career not only brought him immense joy but also allowed him to express his creativity and connect with people on a deeper level.
These captivating stories serve as a testament to the resilience and determination of individuals who have successfully switched careers in their 40s and 50s. They prove that with passion, hard work, and the willingness to embrace change, anyone can find fulfillment and success in a new professional path.
Consultancy Success Stories: Sharing Expertise
To stay relevant in today's ever-changing business landscape, many professionals turn to consultancy as a rewarding career option. Consultants are in high demand, as their expertise can make a significant impact on organizations of all sizes. Let's delve into some success stories of individuals who embarked on a consultancy career in their 40s and 50s.
Teaching: Midlife Career Change Inspirations
Teaching is an inspiring midlife career change for many individuals seeking to share their knowledge and make a difference in people's lives. Catherine, a former marketing executive, found her calling in teaching English to non-native speakers. With her vast experience in communicating complex ideas effectively, she quickly gained recognition as an exceptional educator in her community. Her charismatic teaching style and ability to relate to students from diverse backgrounds made her classes highly sought after.
Michael, a former engineer, decided to pursue a teaching career in the field of mathematics. He saw a significant gap in the quality of math education in his local schools and believed he could make a difference. Through his patient and engaging teaching methods, he inspired many students who previously struggled with the subject. His ability to simplify complex concepts earned him the reputation of being a highly effective educator.
They both decided to share their expertise by providing private tutoring services alongside their teaching positions. This allowed them to form closer connections with their students and provide personalized guidance. By pushing their students to go beyond their limits, they witnessed remarkable academic growth and instilled confidence in young minds.
Conclusion
Following this exploration of the 50 best paying careers to start at 40-50, it is clear that individuals in this age group have a multitude of exciting and high-paying options to consider. From software development to financial management, the opportunities are diverse and abundant. It is never too late for someone to make a career change and pursue their passion or bolster their income.
One notable advantage for individuals starting a new career later in life is their wealth of experience and wisdom. They bring a unique perspective and a level of maturity that can be highly valued by employers and clients. They also have the advantage of having already developed a strong work ethic and professional skills that can be transferrable to their new role.
It is important for individuals in their 40s and 50s to approach these career transitions with realistic expectations and a willingness to continually learn and adapt. By seizing the possibilities presented by these best paying careers, he or she can embark on a fulfilling and financially rewarding journey in the second half of their professional life.
FAQ
What are the key factors to consider when choosing a career to start at 40 – 50?
When considering a career to start at 40 – 50, it's important to consider factors such as your interests, skills, and the job market. It's essential to choose a career that aligns with your passions and strengths, as this will make it more fulfilling. Additionally, researching the job market and demand for certain careers can help ensure you choose a field with opportunities for growth and stability.
Are there specific industries or careers that offer the best paying opportunities for individuals starting at 40 – 50?
While there are no one-size-fits-all answers, there are several industries and careers that often provide great paying opportunities for individuals starting at 40 – 50. Some examples include healthcare professionals like nurses and nurse practitioners, IT professionals such as software engineers, financial advisors, executive-level positions, and skilled trades like electricians or plumbers. However, it's important to note that the best paying opportunities can vary depending on location and individual circumstances.
Is it possible to switch careers at 40 – 50 and still achieve financial success?
Absolutely! Many individuals successfully switch careers at 40 – 50 and achieve financial success. The key is to assess your transferable skills, pursue additional training or education if necessary, and leverage your existing experience. It may take some time and effort to establish yourself in a new field, but with determination and a proactive approach, you can make the transition and thrive in a new career that offers financial success and personal fulfillment.